Is The Dia & Co Subscription Box Really Worth The Money?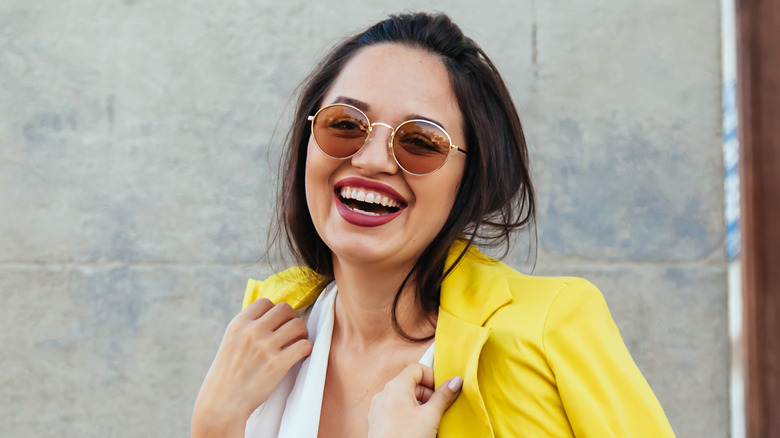 Shutterstock
At a time when many malls struggle for existence, online clothing sales are strong. And for plus-size women who have a hard time finding the right style, fit, and price online, subscription box clothing services can be a lifesaver.
Enter Dia & Co, a personalized subscription box styling service exclusively for women sized 14-32. Founder and CEO Nadia Boujarwah explained in a statement on the company's website, "I've been everything from a size 12 to a size 22 and I couldn't help but notice, no matter my size, that there was nothing for me. So instead, I co-founded Dia and Co in 2015 as a way for women just like me to embrace their individuality."
Per Honest Brand Reviews, the styling service offers features and personalization you can't find anywhere else. Dia & Co is all about letting plus-size women find and express their personal fashion style. Every Dia & Co stylist is an expert in plus-size styling and can recommend styles and fabrics that best suit your body. The first step is completing a style profile that includes information about your size, shape, style preferences, lifestyle, and budget so that your personal stylist can get to know you and tailor clothing selections to your individual circumstances.
Dia & Co helps plus-size women express their personal style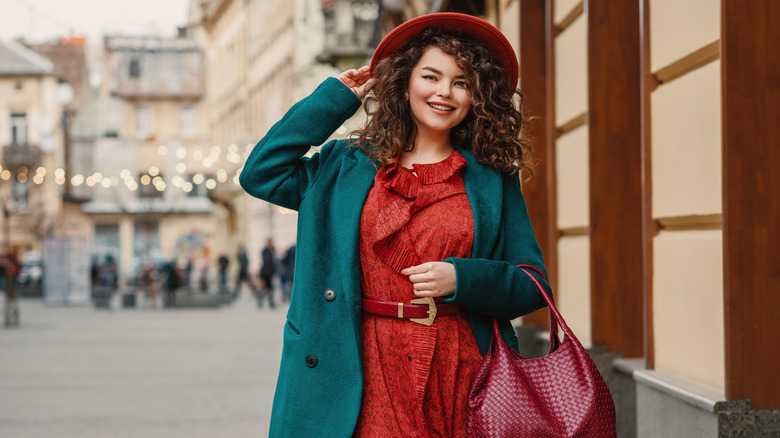 Shutterstock
Boxes from Dia & Co contain five items each, with individual pieces costing on average $55 (via The Unbox). You can decide how regularly you'd like to receive a box, or even order one as a one-off purchase. There is a $20 styling fee per box, but that money gets applied to the cost of any items you decide to keep, in which case the stylist is free. If you keep all five items, you get an additional 25% discount on the box. And shipping is free — not only for the box you receive, but for any items you return or exchange, too! If something doesn't fit just right, you can exchange the item for a different size as many times as it takes to get it right — all with free shipping.
You can also give your stylist detailed feedback on each box to help them personalize the next one even more (via Glamour). Once you receive a box, you've got five days to try the items on and decide to either keep or return them.
Personalized service with far more style options than can be found in any store, a user-friendly return/exchange policy, and a cost of only $20 even if you decide to keep nothing (which is unlikely) makes giving Dia & Co a try a no-brainer for any fashion-conscious plus-size woman.