Shakira Shares A Powerful Tweet In Support Of Colombian Protesters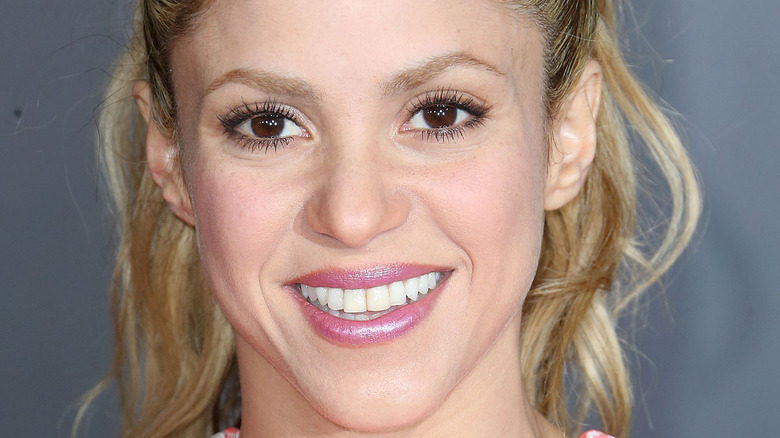 Frederick M. Brown/Getty Images
Shakira has come out in support of Colombian protestors, who are telling stories of disappearances, unlawful imprisonment, sexual assault, and death at the hands of Colombian authorities. "It's unacceptable for a mother to looser her only son as a result of brutality," Shakira tweeted in Spanish, condemning the police killing of 19-year-old Santiago Murillo (via La Republica). The statistics are still being debated. As of May 4, 2021, the Colombian NGO, Temblores, has counted 31 cases of police homicide against civilians, 814 arbitrary detentions, and 10 victims of police sexually assaulting civilians during the protests, which started as a popular rejection of the government's proposed tax and health reforms. They have since transformed into a much larger movement. Protest organizer Pilar Lizcano described the protests to The List as "magnificently massive." Lizcano, who is a spokesperson for the right to the city organization, Ciudad en Movimiento, signaled that the unprecedented number of people protesting is the result of thousands recognizing the proposed reforms as "a violent bill that is going to [hurt] their life projects." 
As of May 3, Colombian police forces had been accused of, per congresswoman Ángela María Robledo, 940 instances of abuse in relation to the protests. Robledo denounced via Twitter that only 26 are being officially investigated. But despite the fact that, as Lizcano said, "in Colombia, for protesting, they kill you ... or put you in jail," protestors intend to continue pushing for change, and more demonstrations are planned for the coming days. 
Shakira calls on the Colombian government to stop human rights violations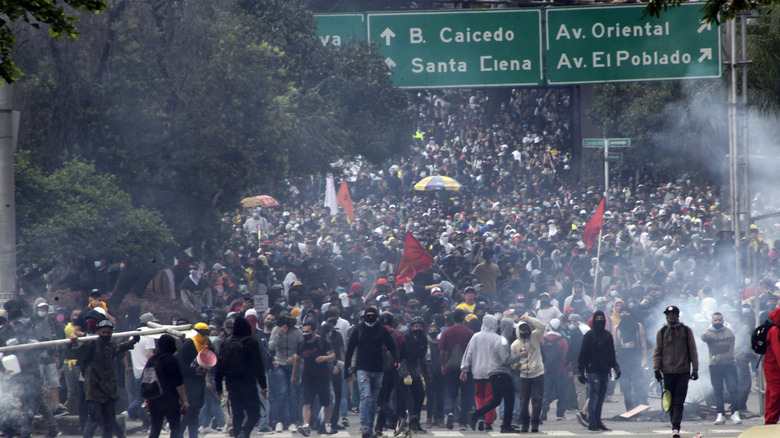 Fredy Builes/Getty Images
From Barcelona, where she lives, Shakira has lent her voice to an already massive uprising. "Bullets will never be able to silence the voices of those who suffer," she tweeted in a second tweet, "It's fundamental that we aren't deaf to the cries of our people." In a third tweet, Shakira called directly on  the Colombian government to "take urgent measures, to stop the human rights violations, and to restore the value of human life over that of any political interest." J Balivn has also come out against the Colombian government's authoritarian reaction to the protests, tweeting, "Colombia can't take this no more." 
The singers' pleas may help serve to give essential, international, visibility to Colombian protestors. International media attention, as Pilar Lizcano and her fellow organizer, Valentina Prieto, affirmed is often a guarantee of "life" during the protests — a way to hold the government accountable for its actions. "We need people to see what is happening in the country," Prieto said, "that in the streets today, people are using everything from music to joy, to art to graffiti to voice their opposition to the government ... but also that [in response the authorities] are killing the youth." 
Meanwhile, Colombia's president, Iván Duque, is widely considered to be a disciple of former president, Álvaro Uribe, who recently tweeted his support for the use of police force (via La Semana). Twitter deleted the post, accusing Uribe of glorifying violence.