Hilary Duff Opens Up On The 'Mayhem' Of Being A Mom Of Three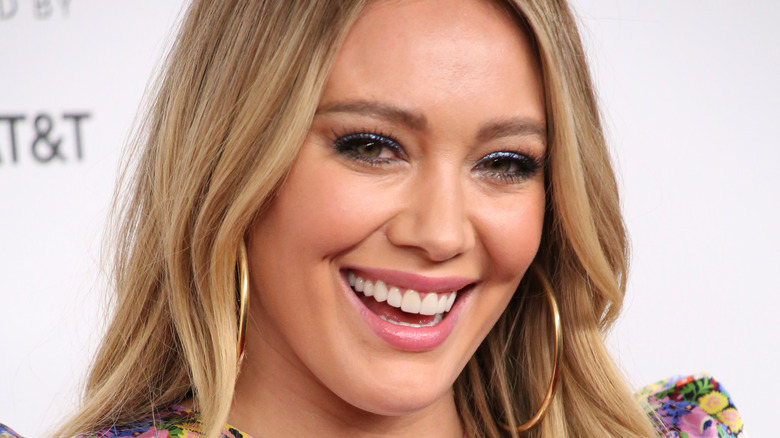 Shutterstock
With a doting husband, three healthy children and a thriving career, Hilary Duff has had a great few years. Recently, the actress opened up to People about the "mayhem" that she and her husband, musician Matthew Koma, manage between her son, Luca, 9, from her first marriage, Banks, 2, and their new baby, Mae. After noting how much attention each of her children needs, Duff added, "It's a learning curve to throw a newborn into the mix. A lot of people have been like, 'That third kid really gets you.' And they're right!"
Between writing a best-selling children's book, My Brave Little Girl, and finishing up the latest season of Younger, Duff relies on support from her team and her husband. "He was such an amazing dad right out the gate," she explained. "In this time of breastfeeding and craziness, he was like, 'I'm just going to be your assistant because I think that's how I'm going to be the most help to you in this timeframe.' He has this really amazing way of looking at the big picture where I'm very much like, right-here-right-now — and he zooms out."
Now that the couple is outnumbered by children, they've grown accustomed to the hustle and bustle as a family of five. "I love when everyone's full of energy and the house is buzzing. You never know what the day is going to bring or what your kid's going to say. We're in the thick of it, and it feels good," Duff added.
Hilary Duff met Matthew Koma in 2015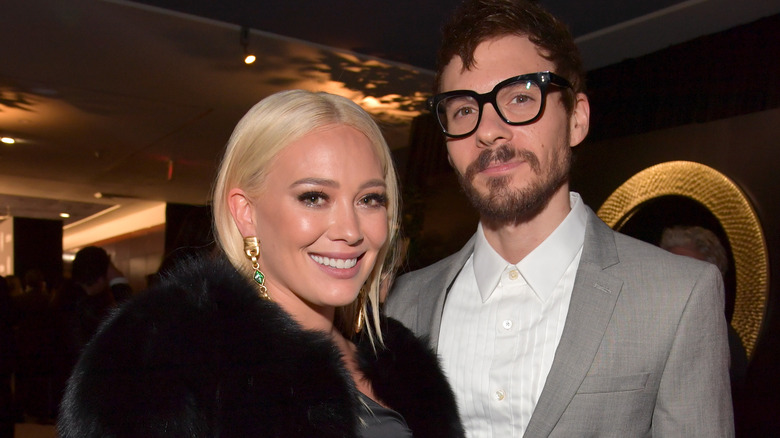 Lester Cohen/Getty Images
As for their love story, Duff even gushed about the way she met her husband in 2015 while they collaborated on her album. Apparently, their on-again-off-again romance eventually paid off. "We knew we just had to be together because we tried a bunch of times to be apart, and that didn't work out for either one of us," she told People.
After Banks was born in 2018, Koma proposed in May of 2019 and the wedding followed later that year. Parenting and spending their time together as newlyweds throughout the pandemic, the two got a crash course in family life. "It's definitely an experience that brought us closer and stronger," Koma told the outlet.
As for their new baby, Mae already seems to have made friends with other celebrity kids! Today reports that Duff and Mandy Moore recently had a playdate with their two newborns already. Moore shared a photo of her son, August, two months, next to Mae on her Instagram stories with the adorable caption, "When August met Mae: a love story for the ages."
Duff responded by sharing the post with her own addition, saying, "On the lookout for a fall and winter friend..."
Now that Lizzie McGuire is all grown up, she's happier than ever with her growing family!