What Does Intentions By Justin Bieber Mean?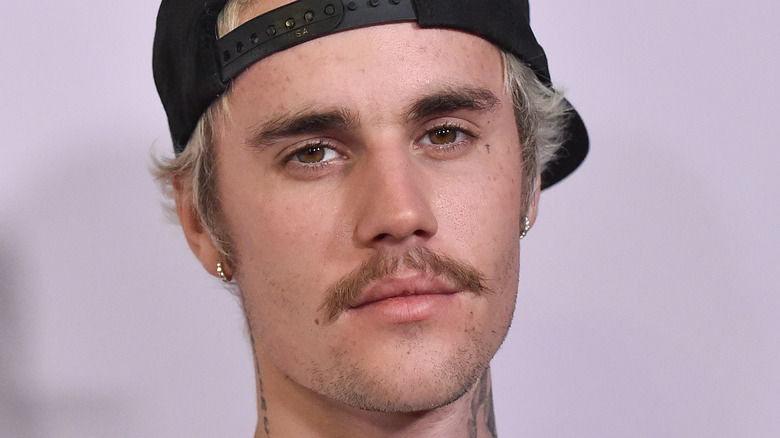 Shutterstock
Justin Bieber can't escape the eye of the storm. The Canadian singer recently shared a photo sporting "dreadlocks" during the production of his latest music video, though he faced much criticism for having the hairstyle in 2016, via Page Six. 
Along with the controversial 'do, Bieber has been arrested for driving under the influence and has assaulted paparazzi and fans, according to CNN. "I don't want to let my shame of my past dictate what I'm able to do now for people," the star said in a 2021 GQ interview. "A lot of people let their past weigh them down, and they never do what they want to do because they think that they're not good enough. But I'm just like, 'I did a bunch of stupid s***. That's okay. I'm still available. I'm still available to help. And I'm still worthy of helping.'"
Despite the controversies, the pop artist is one of the best-known singers in the world and has been topping charts with his latest hit "Peaches" peaking at No. 1 in Billboard's Hot 100. As fans wait for Bieber to drop new music – which incudes a rumored collaboration with K-pop group BTS - we're diving into the lyrics of one of his most popular recent hits with rapper Quavo of Migos, "Intentions."
Intentions is all about Justin's wife Hailey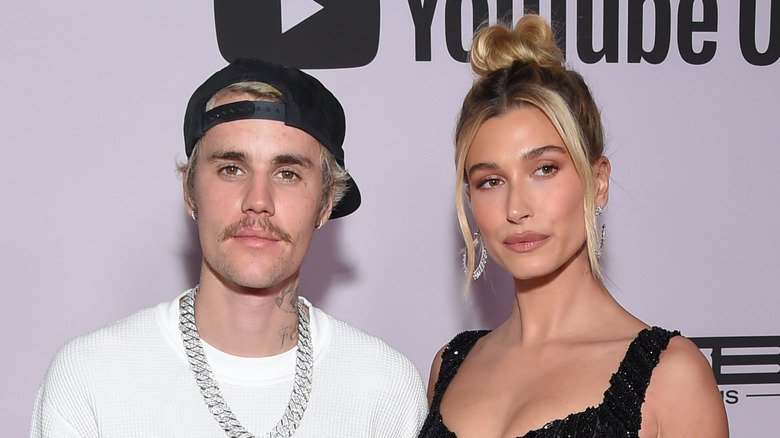 Shutterstock
Following the release of his song "Yummy," which is presumably about Justin Bieber's sex life with his wife Hailey Bieber, Justin keeps her as his artistic muse in "Intentions," per StyleCaster. 
Justin opens the song praising Hailey's beauty by saying "Picture perfect / you don't need no filter." He then goes to show that she's an independent woman with her career when he sings, "Stay in the kitchen cookin' up / got your own bread." Justin even makes reference to Hailey's parents when he sings, "Shout-out to your mom and dad for makin' you / Standin' ovation, they did a great job raisin' you."
While the lyrics might be all about Hailey, the video doesn't feature the model. Instead, Justin and Quavo visit low-income women of color at Alexandria House, an Los Angeles-based non profit, to make donations including school supplies and a car. "I think we just wanted to shine a light on social issues that are happening in our world and our country," Justin explained on Fresh Out Live, after being asked what prompted the random acts of kindness. "I think a lot of us, me included, forget to set intentions. We as humans get caught in our everyday struggles and worries and I think what we set our intentions on makes a difference in the outcome of our life and the quality of life that we live."