Justin Bieber Just Made An Announcement Sure To Upset His Fans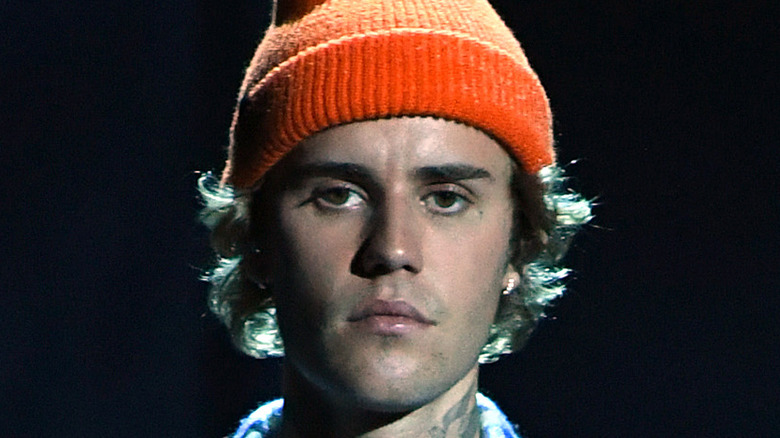 Kevin Mazur/ama2020/Getty Images
In March 2021, Justin Bieber released his sixth studio album "Justice." The Canadian singer's album peaked at No. 1 on the Billboard 200 Chart and featured the hit singles "Peaches", "Holy," and "Lonely." To promote his 16-track record, Bieber scheduled a 45-date world tour, set to kick off in San Diego, California on June 2. The announcement of the Justice Tour, followed the postponement of Bieber's Changes Tour.
The pop star was scheduled to hit the road for his fifth studio album in May 2020 but had to postpone the world tour because of the coronavirus pandemic.
At the time he said in a statement on his Instagram, "The health and safety of my fans, team, cast and crew is the most important thing for me. The world is a scary place but we will all figure this out together. We held on to these dates as long as we could and I cannot wait to see all of you in person as soon as I can. Be safe and I will hopefully see you soon." Unfortunately for Bieber fans, the singer had to reschedule his international tour yet again, (via Variety). And it seems like it may be happening again. 
Justin had to postpone his world tour a second time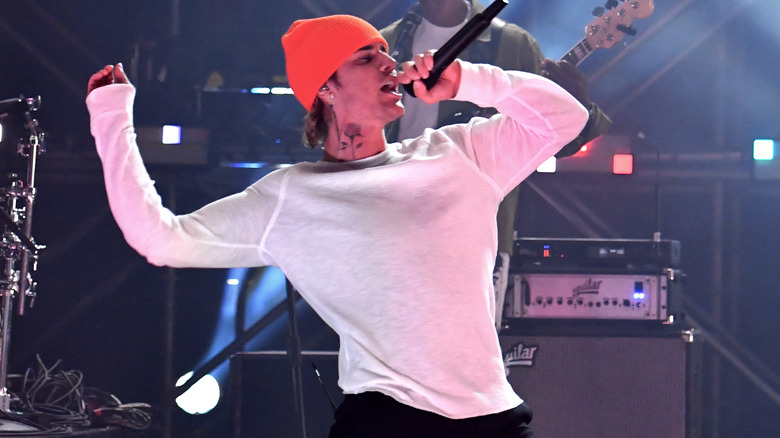 Jeff Kravitz/Getty Images
According to Variety, Justin Bieber's Justice Tour has been pushed back to 2022. His team booked indoor arenas for the venues, where COVID-19 restrictions are much more strict than outdoor arenas. Bieber's official website still lists the dates for the tour and has yet to officially announce the postponement, though, sources tell Variety to expect an official announcement to come very soon.
The reason for the delay, per the announcement, may be due to challenges rescheduling the dates for the tour. Many artists who had to postpone their tours due to COVID-19 have already booked most major music venues well into 2022. As of right now, Bieber has yet to give any updates on his world tour. However, Page Six recently reported that he is collaborating with the K-Pop band BTS on a new song. 
A source told the publication, "They are taking their time on it and going to make sure it is released right." While fans will have to wait another year before they can see Bieber perform in person, at least they'll have new music to help pass the time.