Is The BoxyCharm Subscription Really Worth The Money?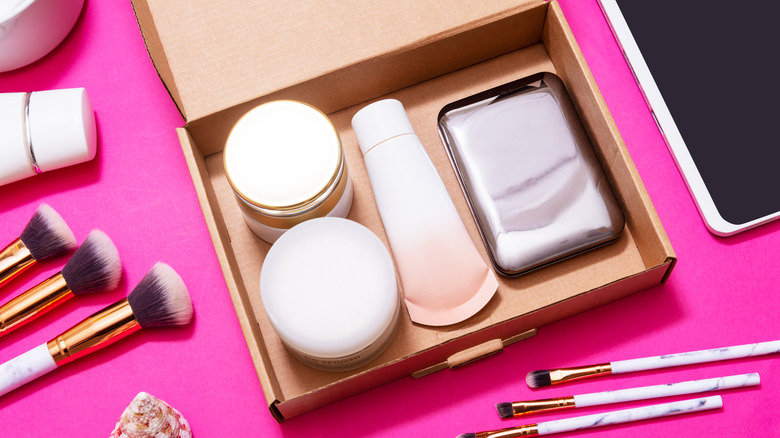 Shutterstock
Whether you're makeup mad or wild about skincare, subscription boxes offer a range of unique products to test out and come in a variety of options, from budget-friendly boxes to luxury offerings. This means that regardless of your budget — or skincare and beauty requirements — there's sure to be a box available to suit your needs.
Per Byrdie, beauty subscription boxes offer a fun way to discover new brands and products that you may not have heard of or tried out yet. They can also be a great way to rediscover beauty favorites that you've long forgotten all about. And of course, the serve as a nice little treat each month.
Looking for a beauty subscription box that is truly customizable? BoxyCharm could just be the answer. What could be better than having a little box of customized beauty goodies that have been perfectly matched to your profile delivered to your door each month? Here's what you need to know about the subscription box.
BoxyCharm has lots of benefits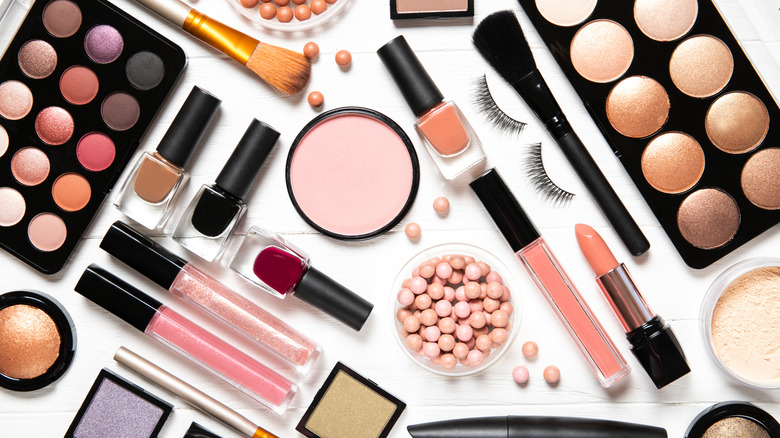 Shutterstock
Per Byrdie, with over 2.5 million followers on Instagram, BoxyCharm is an exceedingly popular subscription box, and let's be honest here, it's not difficult to see why. For just $25 a month — or less depending on your box preference — you can receive a delivery each month containing five full-size products valued at up to $235. Alternatively, you can opt to get the BoxyCharm Premium box, which is worth up to $275 and features six full-size products.
As an optional extra, BoxyCharm also offers a Luxe edition that's sent out every three months and costs an additional $24.99. This special edition box comes with eight products and is valued at $395.
Byrdie also notes that with each box, subscribers have the opportunity to select one of the products that they receive. Luxe edition subscribers are able to choose two products out of the eight that they receive. BoxyCharm subscribers are also able to buy additional products that have been featured in previous monthly boxes to add to their next monthly delivery.
As per the BoxyCharm website, subscribers receive products from a wide range of well-known beauty brands, including NARS, Becca, MAC, and Too Faced.
BoxyCharm is super customizable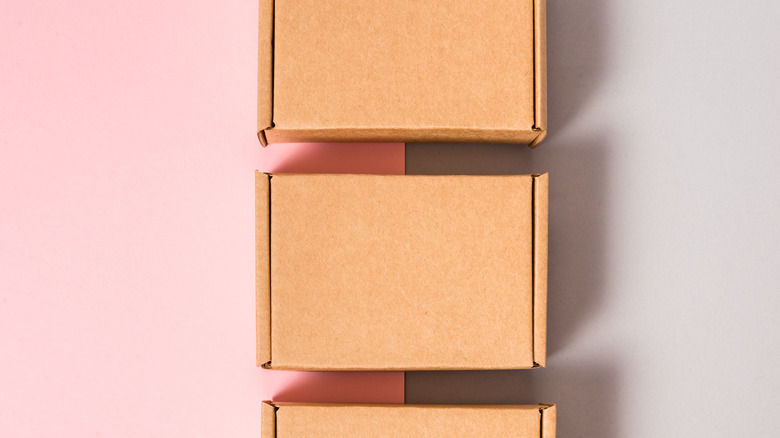 Shutterstock
Byrdie explains that BoxyCharm offers a subscriber customization option. Once your first box has been delivered, you will receive a customization feedback form where you can fill in all your details about your beauty and skincare needs, ensuring that going forward you will receive products perfectly matched to your skin and beauty requirements. It's important to make sure that this form is filled in as otherwise, your monthly deliveries won't be customized to you and your beauty and skincare needs. 
BoxyCharm also operates a product review system where subscribers' reviews are used to tweak their BoxyCharm subscriptions, customizing them further. Plus, for every review that you leave, you receive Charm points that can be stored up and put towards getting free beauty products in the future. So, if you find a product that you're absolutely in love with, you can save up your Charm points and get it for free.