Why Are Jenna Dewan And Channing Tatum Still Fighting?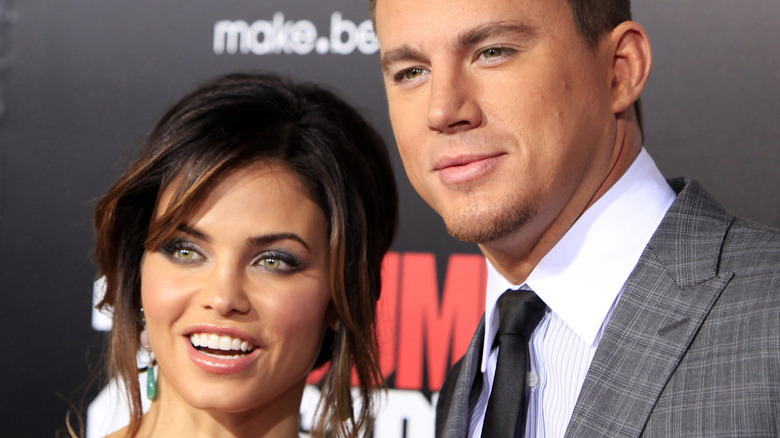 Shutterstock
Jenna Dewan and Channing Tatum were once one of Hollywood's cutest couples. The two met on the set of the dance film "Step Up," where they played romantic leads (via Cosmopolitan). There were rumors of the two dating, but it wasn't confirmed until the premiere of the movie in 2006. The couple eventually married in 2009, and it seemed like a fairy tale come true (via PopSugar). They even share a 6-year-old daughter together, Everly, according to USA Today.
However, it seemed the fairy tale didn't have a happily ever after. The two called it quits in 2018, and filed for divorce in October of that year, as reported by Us Weekly. The couple announced the split online with a joint statement that said, "We have lovingly chosen to separate as a couple" and that "Absolutely nothing has changed about how much we love one another." It seemed as though the two were on good terms, but three years after their split, Dewan and Tatum still haven't reached a divorce settlement.
Dewan and Tatum are fighting over Magic Mike finances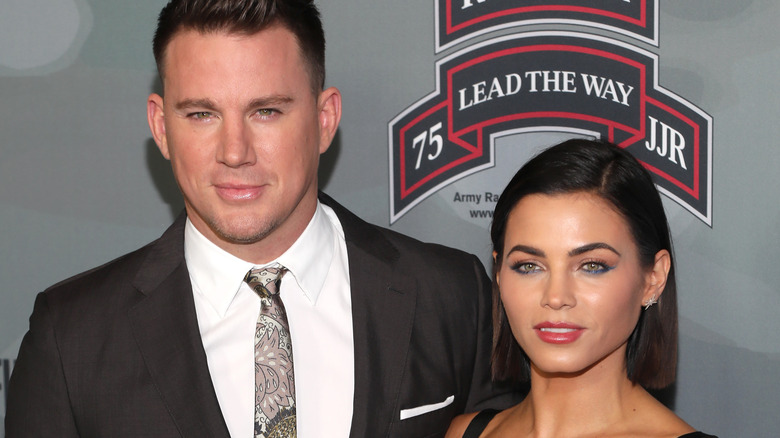 Jerritt Clark/Getty Images
Money seems to be the issue. More specifically, Jenna Dewan and Channing Tatum are fighting over how to split assets from the "Magic Mike" franchise, according to TMZ. You may remember Tatum starred in the first "Magic Mike" film back in 2012. From there, the actor has been able to profit off of the movie inspired by his life with a sequel, live show, and upcoming reality show (via The Cinemaholic). 
While Dewan was not in the film, the actress did help to find the choreographer for the Vegas show and even moved her family across the pond to support Tatum during the whole process, per Page Six. Instead of working things out peacefully, Tatum has asked to settle the financial terms of the divorce in court. According to the Daily Mail, the roughly five-day trial will cover not only the "Magic Mike" finances but child and spousal support as well as the division of some property.
Hopefully, everything will be settled soon for these two. Even though things didn't work out for them, both Dewan and Tatum have moved on since their split. Tatum was linked to singer Jessie J, but the two ended things in January (via The Sun). And Dewan got engaged to actor Steve Kazee in February of last year, just one month before welcoming their son, Callum, in March (via Hello!).