What Does Adore You By Harry Styles Mean?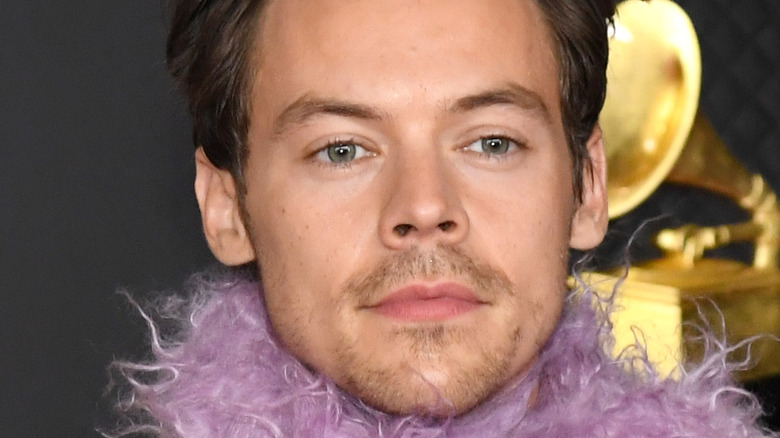 Kevin Mazur/Getty Images
Fans haven't heard new music from Harry Styles since 2019, and they can't wait for him to release more. From being an "X-Factor" teenage contestant to becoming a multi-award-winning music idol, Styles has amassed fans all over the world who have supported his career through the ups and downs, including when he dove into acting in "Dunkirk." The British artist released his first solo single, "Sign of the Times," in 2017, a year after One Direction's hiatus, and the song peaked at No. 4 on Billboard's Hot 100. Since then, Styles has dropped two solo albums which featured summer-vibe hits such as "Golden" and "Watermelon Sugar." 
The singer-actor is currently starring in the upcoming romantic drama "My Policeman" next to "The Crown" star Emma Corrin (via Us Magazine). While we wait for Hazza's new hits, we wanted to explore the lyrics of "Adore You," Harry Styles' song which has been nominated for Best Lyrics at the 2021 iHeartRadio Music Awards.
Harry Styles' Adore You is all about love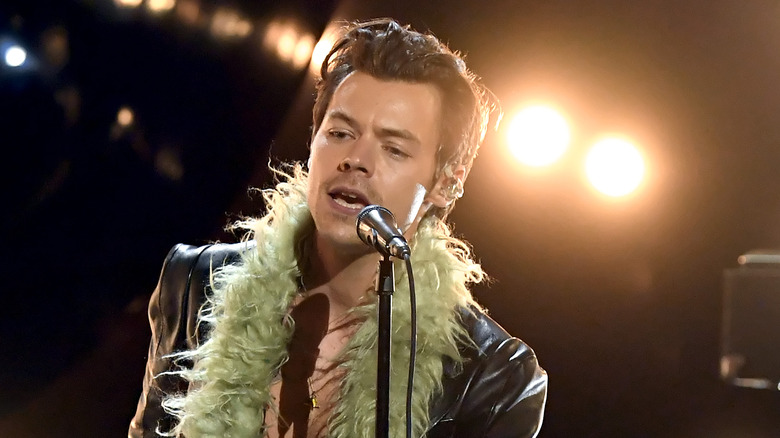 Kevin Winter/Getty Images
"Adore You" opens with the line "Walk in your rainbow paradise." This has fans thinking that it might be a reference to the LGBTQ+ community (via Capital FM). While Harry Styles hasn't publicly opened up about his sexuality, he's an outspoken ally and often bends gender norms by wearing dresses and playful accessories, per USA Today. Overall, the song is about love, as Styles explained on an interview with Audacy Music, via YouTube. "I think it's about that initial infatuation stage ... it's like a blissful, very joyous connection with someone," Styles told the outlet, while the line "You don't have to say you love me / You don't have to say nothing / You don't have to say you're mine" makes it sound as if the love story he's talking about is mostly platonic (via StyleCaster).
The song came along with a savvy online marketing campaign for the island of Eroda, the fictional land where Styles' music video takes place. Even before the video was released, a website and Twitter account for the island appeared, and many began to question whether it was a newfound land or it was fictional. Once Styles' video came out, it was clear that the small fishing community wasn't real, but that doesn't stop fans from dreaming that they're chasing Harry Styles across a magical island.