What Does DaBaby Ft. Roddy Ricch's ROCKSTAR Mean?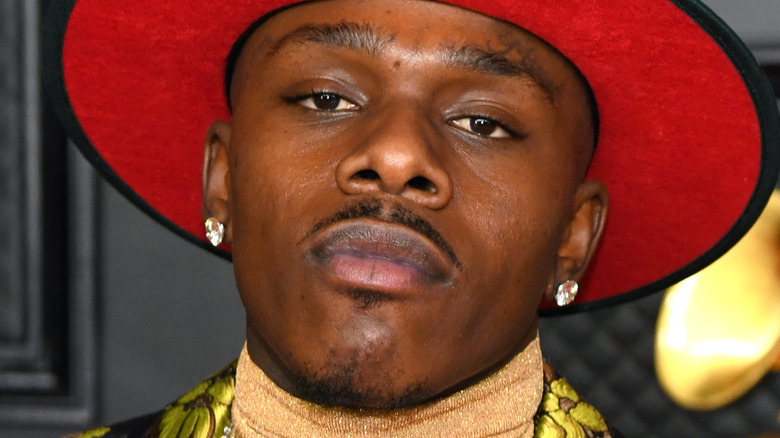 Kevin Mazur/Getty Images
DaBaby and Roddy Ricch teamed up on "ROCKSTAR" in 2020, and the single quickly shot to the No. 9 spot on the Billboard Hot 100. But what does it mean?
According to a report from Song Meanings + Facts, the theme of the hit track is quite simple: gun violence. As the outlet noted, DaBaby refers to himself as a "rockstar" in the song, but what he's actually referring to is the use of firearms. Meanwhile, Roddy Ricch, who is featured on the track, drops a number of metaphors regarding his own lifestyle and desire to be armed. 
In one particular verse from the song, DaBaby recalls an incident in 2018 in which he used a gun on a robber in front of his daughter, who was just 2 years old at the time. "My daughter a G, she saw me kill a n**** in front of her before the age of two," he raps in an apparent effort to provide proof that his gun claims are genuine, per Song Lyrics With Meaning. In another verse, however, DaBaby showed a softer side of himself as he explained that he took on the moniker of "DaBaby" because he is his mother's youngest son.
Roddy Rich sings about carrying a 'glocky'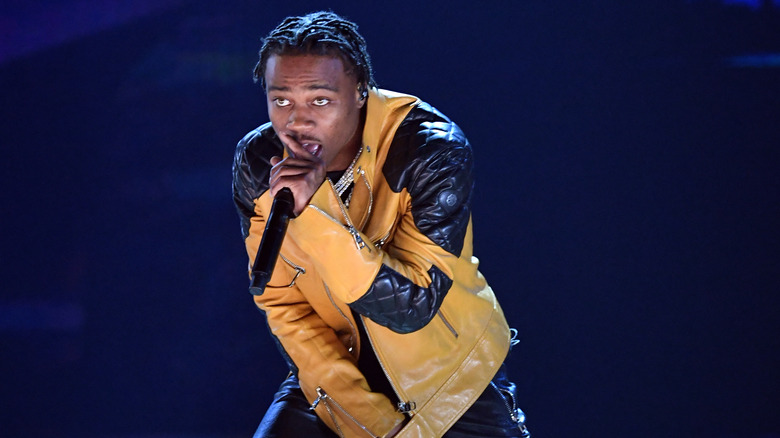 Kevin Winter/Getty Images
In his own verse, Roddy Ricch also spoke of carrying a weapon, singing, "Keep a Glocky when I ride in the Suburban' / Cause the codeine had a young n**** swervin'." He even went on to sing, "If I had to choose it, murder what she wrote."
Another report from Song Lyrics With Meaning pointed out the symbolism between guitars and guns found in the song's chorus, which includes the lyrics, "This ain't no guitar, b****, this a Glock (Woo) / My Glock told me to promise you gon' squeeze me / You better let me go the day you need me."
"ROCKSTAR" is the first official collaboration between DaBaby and Roddy Ricch, who wrote the song with the help of producer SethInTheKitchen. The track was released by Interscope Records and the South Coast Music Group on April 17, 2020 and was featured on DaBaby's third album, "Blame It on Baby."