What Does Yo Perrero Sola By Bad Bunny Mean?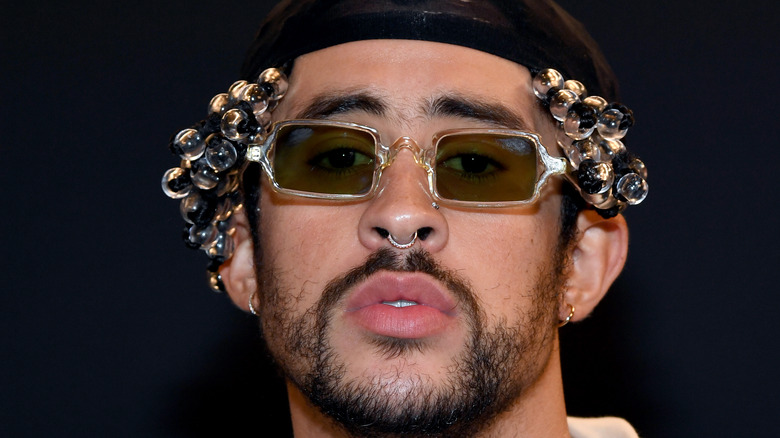 Kevin Mazur/bbma2020/Getty Images
Puerto Rican rapper Bad Bunny has had a speedy rise to the top. The singer-songwriter released his debut single "Otra Vez" in 2016. Later that same year, he dropped his breakthrough single "Soy Peor," (via All Music). The single peaked at No. 19 on the Billboard Hot Latin Songs Chart the following year.
 The recognition he earned from this track helped the Latin Trap artist earn features on some of the top songs the following year, including Cardi B's "I Like It," Drake's "MIA" and Ozuna's "Te Boté," (via Spotify).
In 2020, Bad Bunny was Spotify's Most-Streamed Artist in the world, (via Billboard). He had 8.3 billion streams and his sophomore album "YHLQMDLG" was the most-streamed album globally on the platform, with over 3.3 billion streams. One of the biggest hits from the album remains the reggaetón track "Yo Perreo Sola," which translates to "I Twerk Alone." According to Genius, Bad Bunny wrote the hit track with the help of artist Nesi, and producers Tainy and Freddy Phantom. While the title seems pretty self-explanatory, the questions remains: what does the song actually mean? 
Yo Perreo Sola is an empowering track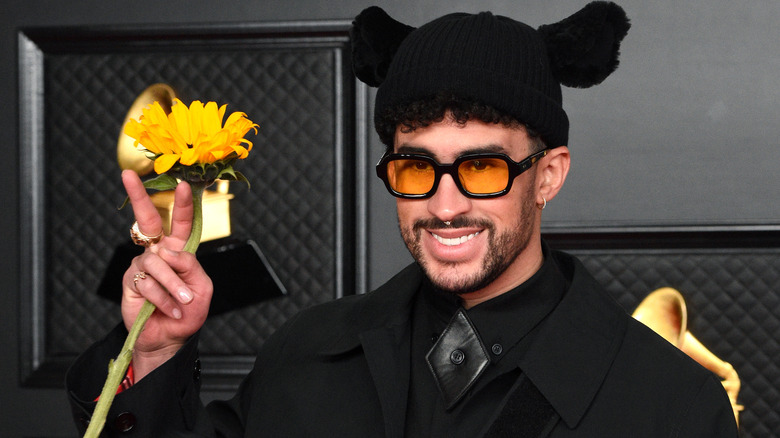 Kevin Mazur/Getty Images
"Yo Perreo Sola" is for all the independent women out there. The track is for women who love to dance at the club alone without being harassed by men. Bad Bunny sings in Spanish, "No dumb guy gets close to her / The nightclub gets lit when she arrives / Men are her hobby / She's spoiled like Nairobi," which showcases how the woman he is singing about has fun on her own, (via Genius).
In an interview with Rolling Stone, Bad Bunny explained, "I wrote it from the perspective of a woman. I wanted a woman's voice to sing it — 'yo perreo sola' — because it doesn't mean the same thing when a man sings it. But I do feel like that woman sometimes." For the music video for the track, Bad Bunny dressed in drag to send a message against harassment, (via CNN). At the end of the video, which has already amassed over 480 million views, reads the message, "If she doesn't want to dance with you, respect her. She twerks alone."