This DIY Way To Make An Accent Wall Is Even Easier Than You May Think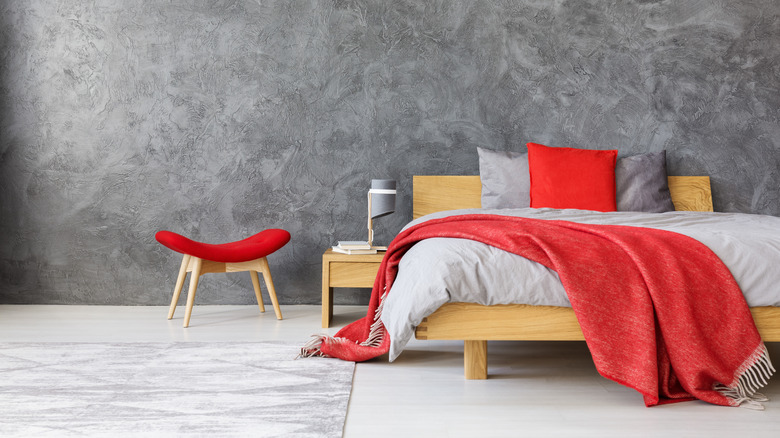 Shutterstock
An accent wall can completely change a room. Adding color, texture, or a pattern can create a focal point, highlight features, and even make small spaces feel larger and large rooms seem cozier. It's not hard to come up with ideas for accent walls either. If you get a creative blockage, just head over to Pinterest and browse for inspiration for a while and you'll see a variety of ideas. And most of the designs can be done yourself with just some paint, time, and a little creativity.
The first step is always planning. While you're in this stage, consider whether you want to add any special features to your accent wall. Do you want to incorporate stone or tile? Add shelving or architectural features that would provide some visual interest to the wall? Don't shy away from creative thinking at this stage, (via The Spruce).
Sketch out your design so you have an idea where you're going. And determine what materials you're going to need. Are you going to add wood elements? Be sure you have access to a miter saw so you can cut the angles corners you'll need.
Design around the rest of the room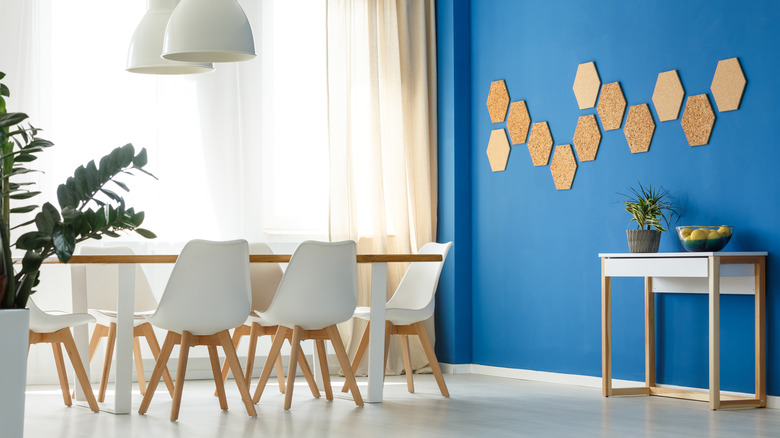 Shutterstock
Consider the other colors you're designing around. What color palette already exists in the other walls, furnishings, and decorations in the room? Will you be changing those? Consider using a color wheel to find colors for your accent wall that will be complimentary and also make a statement.
Decide if you're going to use paint or wallpaper on the wall. Both are easy to apply yourself and you can even use a mix of the two on one wall. Wall decals are also available to add visual interest to just a portion of a wall, and are easy to apply (via Decoist). If you're painting, decide now what type of paint you'll need – flat, eggshell, gloss, or another option.
Even after painting or wallpapering, a large wall can sometimes still seem stark. This is when you want to consider a large piece of art to draw the eye to a visual center point. You can also create a gallery wall of multiple images around a theme. If the wall is large, try to stick with larger images and frames, however, so the images don't get lost.