Royal Expert Reveals The True Meaning Behind William And Kate's YouTube Debut - Exclusive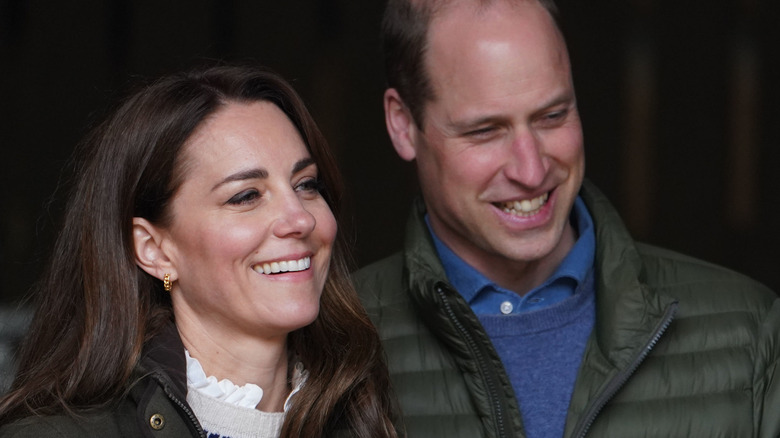 Wpa Pool/Getty Images
The Duke and Duchess of Cambridge are officially on YouTube. The couple announced their new platform through a 25-second trailer, which collects shots from their many trips around the world and community service. "By the way, you've got to be careful with what you say because these guys, they're filming everything," Prince William says at the beginning of the video sitting next to his wife Kate Middleton who responds, "Oh, no," with a nervous smile. The royals also changed their Instagram handle from @KensingtonRoyal to @DukeandDuchessofCambridge, although they remain as the former on Twitter.
Besides the trailer, the Duke and Duchess of Cambridge's channel doesn't have any other original videos yet although it does have playlists compiling videos from the Royal Family channel. While it seems that Kate and Prince William just want to step up their social media game, there might be more behind their newly announced YouTube channel. The List talked to Kinsey Schofield, founder of British royal family news website, To Di For Daily, to get a better sense of what this new social media channel means for the royal couple.
William and Kate want to brand themselves away from Charles and Camilla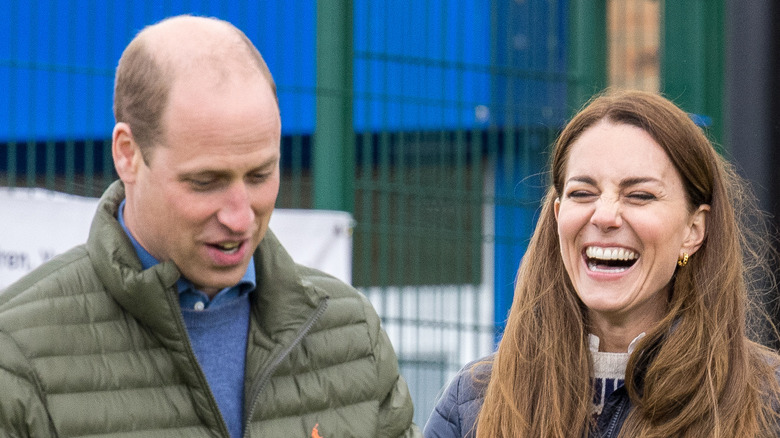 Wpa Pool/Getty Images
Royals expert Kinsey Schofield says that the new YouTube channel is Prince William and Kate Middletons's latest attempt to share and increase the value of their work. "As Prince Charles marches towards the 'slimmed down monarchy' agenda, this is a great way for the Duke and Duchess of Cambridge to expand their reach. They will have to utilize every tool available to them to ensure that their work is seen and makes an impact," she said. The royal couple sponsors many charities and programs related to conservation, COVID-19 relief, mental health, and youth development through the Royal Foundation, so we expect to see all of that work in the new channel.
When asked whether Prince William and Kate want to use YouTube to become more relatable to the public, similar to Meghan Markle and Prince Harry who are now living regular lives, Schofield said she doesn't think so. "This has nothing to do with Prince Harry and Meghan Markle and everything to do with the future of the monarchy. It is quite honestly in the Duke and Duchess of Cambridge's best interest to brand themselves away from Prince Charles and Camilla, Duchess of Cornwall. Prince William and Kate are universally more loved than Prince Charles and Camilla will ever be," Schofield said. "There is significant concern over Prince Charles becoming King one day and courtiers believe that Will and Kate are the family's only hope for survival."