What Does Go Crazy By Chris Brown & Young Thug Mean?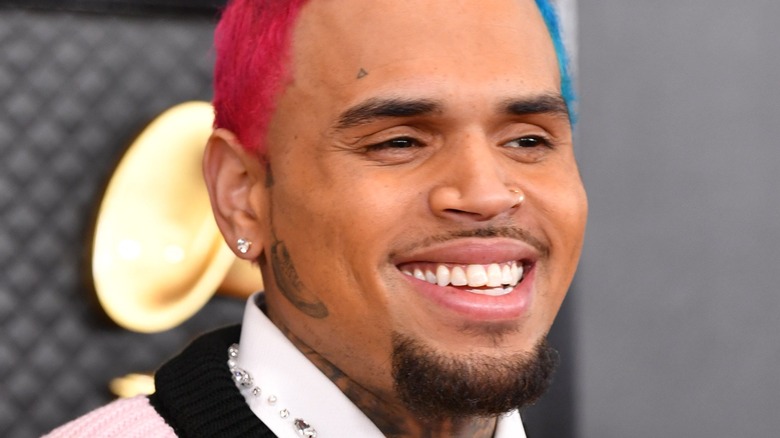 Amy Sussman/Getty Images
It's no secret that Chris Brown's career hasn't exactly flourished since his run-ins with the law — and by run-ins, we mean a couple felony and domestic violence charges, to name a few. Karrueche Tran even had to get a restraining order against him back in 2017, per USA Today. These high-profile crimes and subsequent punishments served as quite the roadblock in Brown's musical career, and while he didn't ever officially serve time, he faced five years of probation and underwent domestic violence counseling (via CNN).
But despite a legally questionable past, it would appear that Brown is back on people's minds and playlists with his R&B bop "Go Crazy," which he collaborated on with Young Thug. According to the Billboard Hot 100, the song is Brown's biggest hit since 2008 (AKA, before he was revealed to have been violent toward then-girlfriend Rihanna). The tune has been a huge success, even becoming one of the most popular songs danced and lip synced to on TikTok, with nearly 100,000 videos dedicated to it. It also started a TikTok challenge, called the #gocrazychallenge, which even Chris Brown himself participated in (via Twitter). But what exactly is the song about?
Go Crazy by Chris Brown and Young Thug is about love ... and sex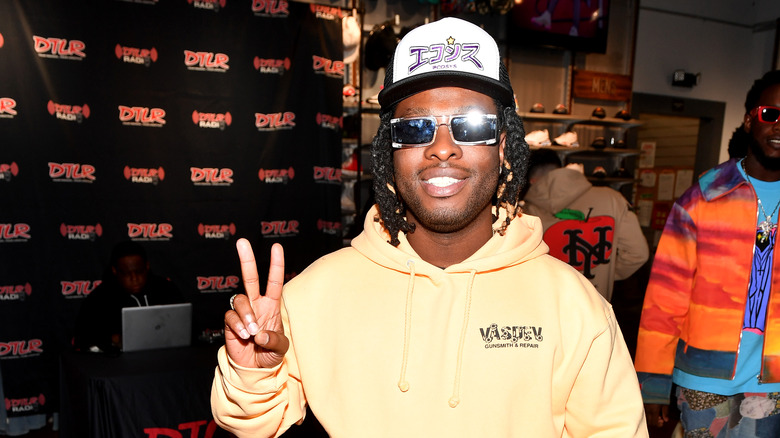 Paras Griffin/Getty Images
Chris Brown and Young Thug want listeners to know that evidently, money can buy love in their 2020 hit "Go Crazy." According to Song Meanings and Facts, the singers are willing to spend as much money as needed on these women because they are satisfied with them. They know these women well, being the only ones that know they are sexual "freaks," and in return, will shower them with wealth and expensive products such as "Gucci and Prada." Indeed, when Brown says "go crazy," he is most likely referring to the aforementioned "freak" status that these women have, presumably because they are shy in real life but "crazy" in bed.
Brown sings, "I can put you on a flight," bragging that his wealth could "change your life." But in addition to wealth and riches, the men want to give these women their time, singing about taking "trips to your crib in the middle of the night," and they're apparently staying up all night just thinking about their feelings for these women (via Genius). In the end, "Go Crazy" really could be seen as something of a love song.