The Truth About Tallulah Willis' Massive Engagement Ring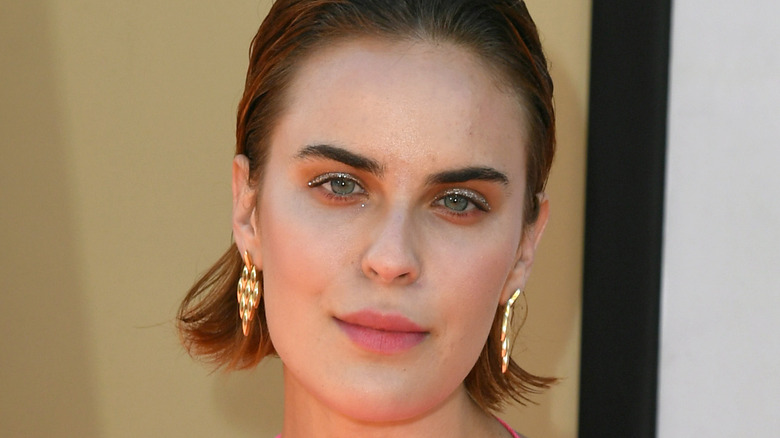 Kevin Winter/Getty Images
On May 4, 2021, actress Tallulah Willis, the youngest daughter of Demi Moore and Bruce Willis, announced her engagement to her filmmaker boyfriend Dillon Buss. 
The happy couple shared the news of their proposal on Willis' Instagram account. With multiple posts, she shared a set of intimate photos of the engagement with her 338,000 followers. The first photo features Willis standing in a backyard and covering her mouth, while she looks down at Buss in excitement as he kneels on one knee and shows her a ring.
As the series progresses, Willis' followers can watch her kiss Buss, jump into his arms, and then kiss him a second time, after accepting the ring. The actress captioned this special moment, "with absolute most certainty." Luckily for her fans, Willis proceeded to post on her Instagram a close-up video of her stunning engagement ring, followed by a single shot of the ring in all of its glory.
Tallulah wanted the ring to be fit for "an ancient other worldly alien"
On her Instagram account, Talullah Willis posted a video wearing her engagement ring. In the video, her hand is shaking from her excitement. She hilariously captioned it, "HANDS STILL SHAKIN' — MOMS SPAGHETTI — I'm FIANCÉNCHED." After sharing a more in the moment and relatable glimpse of her new diamond, Willis shared a clear shot of her engagement ring and explained how it landed on her perfectly tattooed left hand.
In the stand-out shot of her engagement ring, Willis explained that it was important to her to be involved in the engagement ring selection process. She wrote, "My fiancé (!!!) is the most understanding precious human noodle and when we began talking about this seriously I told him due to my lowkey (highkey lol) obsessive, perfectionist, micro lens way of viewing special things in my life I knew I had to be in the drivers seat with this one."
Willis then explained that the Brooklyn-based jeweler Karina Noel helped her create the final product, writing, "After much deliberation we decided on this 1910s elongated asscher cut forged in a riverbed." She also revealed that the ring "needed to feel like it was on a delicaté finger of a resident of Rivendell / Ancient other worldly aliens." Judging by Willis' excitement about the ring, it's pretty clear Noel perfectly captured that aesthetic.