Inside Mick Jagger's Relationship With Ex Marianne Faithfull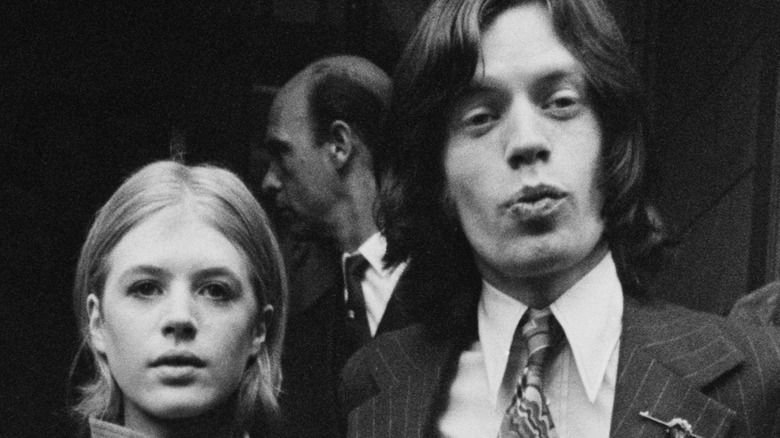 Evening Standard/Getty Images
Rock star Mick Jagger was and is famous for his various conquests, both at the height of Rolling Stones fame and even still today. But among his most notorious relationships was the tumultuous, on-again, off-again one he shared with singer and model Marianne Faithfull (via Independent).
The pair first met when Faithfull was only 17 years old. Rolling Stones' manager Andrew Loog Oldham noticed Faithfull at a party and then had Jagger and his bandmate Keith Richards write a song for Faithfull, the now famous "As Tears Go By" (via New York Times). After Faithfull recorded the song, Oldham told her "Congratulations, darling. You've got yourself a number six (via OpenCulture). The Rolling Stones would then go on to re-record the song themselves one year later.
To many, Faithfull and Jagger represented everything that was glamorous about London's "Swinging Sixties," and while it might have seemed like Faithfull was destined to become just another groupie or rock star's muse, she carved out a legend all her own.
Many affairs to remember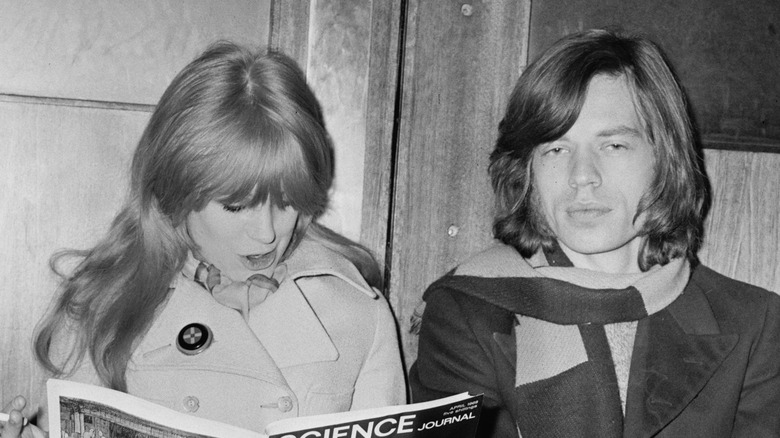 Dove/Getty Images
Faithfull and Jagger dated from 1966 to 1970, and their relationship was known — then and now — to be nothing short of stormy, or at the very least, never boring. In 1967, during a drug bust at Rolling Stones' member Keith Richards' Sussex home, Faithfull was found by the cops wearing nothing but a fur rug (via New York Times). Richards and Jagger were put on trial, but Faithfull made headlines like "Naked Girl at Stones Party" as well.
"I was slandered as the wanton woman in the fur rug," Faithfull wrote (via New York Times), "while Mick was the noble rock star on trial."
The pair were also known to have been, well, not entirely faithful to each other (via AzCentral). During that time, Jagger famously had an affair with Marsha Hunt, with whom he'd go on to have his oldest daughter, Karis. Jagger also cheated on Faithfull with her best friend, Anita Pallenberg, while the two shot the 1970 film "Performance" (via Ultimate Classic Rock). Pallenberg at the time was dating Richards, and had been involved with Rolling Stones member Brian Jones as well, before his death in 1969 (via Rolling Stone).
So what choice did Faithfull have, except to sleep with Richards?
Getting mad and getting even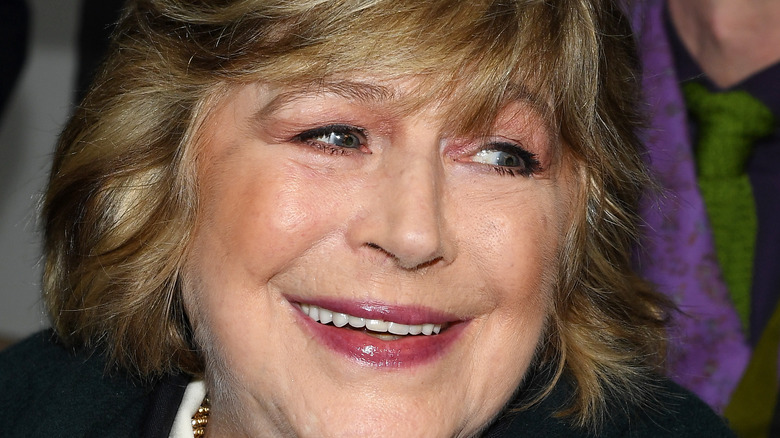 Pascal Le Segretain/Getty Images
Mick Jagger's affair with Anita Pallenberg drove Marianne Faithfull straight into the arms of his bandmate, Keith Richards, but as it turns out, it might have been a blessing in disguise. Decades after Faithfull and Richards shared an intimate evening, Faithfull still referred to it as the "best night" of her life (via AzCentral) "The night I spent with Keith. Even now, it stands out," she said. "I think it was so great and memorable because it was just one night. That was it. And we're still great friends."
Faithfull and Richards were almost caught red-handed by Jagger, so to speak, but Richards managed to escape in time, leaving only his socks behind — something the two still bond over today. "Marianne and I still have this joke. She sends me messages saying, 'I still can't find your socks,'" Richards said (via Express).
Overall, Faithfull is proud to have found her own identity beyond Jagger or her time with the Rolling Stones.
"I got myself out of that straitjacket I was in during the '60s. It's not 'Marianne from the '60s,' or, 'the ex-girlfriend of Mick Jagger' anymore, and I think that's a great achievement," she told The Mail On Sunday's Event magazine in 2014 (via AzCentral). "It took a long time; in fact, it's only really just started, but thank God. It makes life much easier."