Keith Richards' Net Worth: The Rock Legend Is Worth Way More Than You Think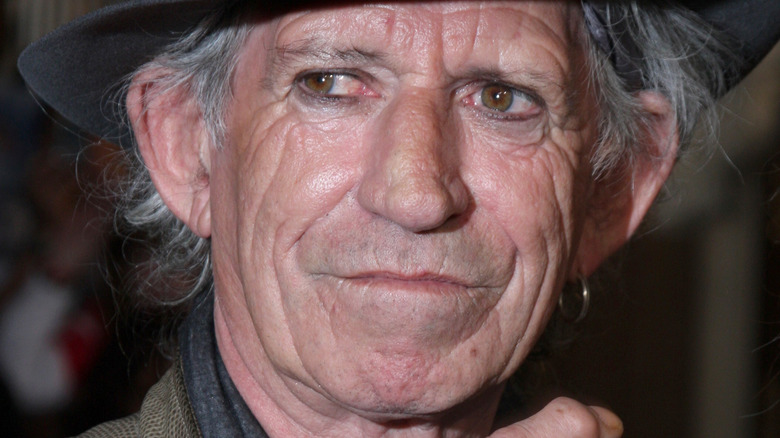 Shutterstock
Ranked as the fourth best guitar player in the world by Rolling Stone magazine, Keith Richards is one of classic rock's most notable stars. As guitarist for the British hard rock pioneers the Rolling Stones, Richards has over 60 years of experience in the business, and is still going strong.
As one of the main building blocks of the Rolling Stones alongside Mick Jagger, the guitarist and his band are still touring well into their retirement years, continuing their legacy for new generations. "I mean, I really can't imagine doing anything else" the rock star told Rolling Stone in 2020. "It's not a thing you can retire from, you know?"
With the Rolling Stones, Richards has sold more than 200 million records worldwide, as well as producing three solo records and a live album (via Ultimate Classic Rock). Over the years, Richards has also a bunch of work outside of the Rolling Stone sphere, including session work with musicians like Tom Waits, Billy Preston, and Hubert Smith, as well producing tracks for icons such as Aretha Franklin and Johnnie Johnson.
Keith's wealth isn't just down to his success with the Rolling Stones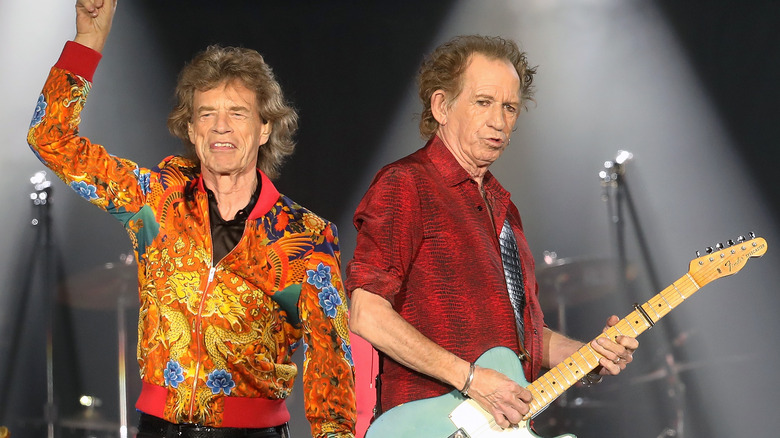 Taylor Hill/Getty Images
So it comes as no surprise that Keith Richards' net worth is a staggering $500 million according to Celebrity Net Worth. On top of his session and production work, the musician is also a seasoned actor. While he hasn't had many roles, you'll definitely recognize him in the later "Pirates of the Caribbean" films as Jack Sparrow's father, Captain Edward Teague (via IMDb).
But a lot of the Richards' wealth comes from being a best-selling author. In 2010, Richards published his autobiography titled "Life" which sold over 1 million copies within it's first year, becoming "one of the most popular rock autobiographies ever written," per NME.
Four years later, the rock star published a children's book about his relationship with his grandfather, who introduced Richards to music. Titled "Gus & Me: The Story of My Granddad and My First Guitar," the book was a passion project for Richards. "The bond, the special bond, between kids and grandparents is unique and should be treasured," he told the Guardian at the time. "This is a story of one of those magical moments."