What Does Life Is Good By Future Ft. Drake Mean?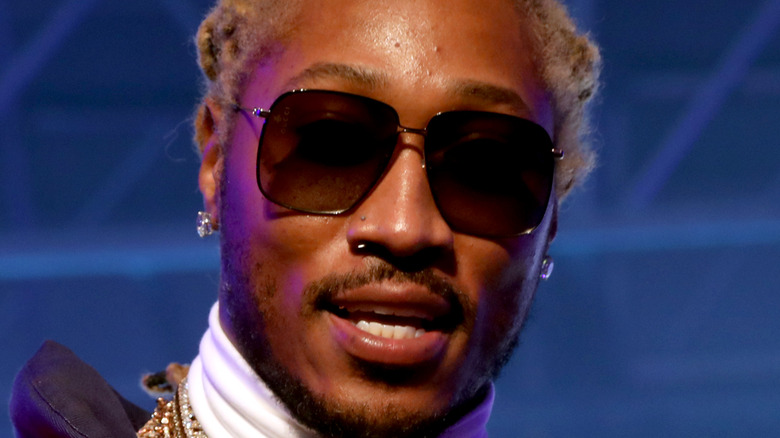 Jerritt Clark/Getty Images
Any time singer and songwriter Future collaborates with fellow musician Drake, their fans are practically guaranteed a hit song. The latest example of this is "Life Is Good," a song that debuted at No. 2 on the Billboard Hot 100 in its first week of release, according to Billboard. The single is Future's highest-charting song and holds the distinction of being the only single to spend its first eight weeks sitting at No. 2 on the Billboard Hot 100 chart. 
Part of what makes the song so unique is that it's structured in two halves: Drake sings the first half, and Future performs the second, each with a different style that complements the other. The duo, along with recording artists such as 21 Savage and Lil Yachty, also filmed a music video for the song that features them working mundane 9 to 5 jobs, such as garbage men, computer technicians, fast food restaurant workers, and body shop mechanics (interestingly enough, Drake also recently starred in a commercial during the Super Bowl LV that also saw him playing a regular Joe). So, what do the lyrics behind the hit mean?
The song is about finding career success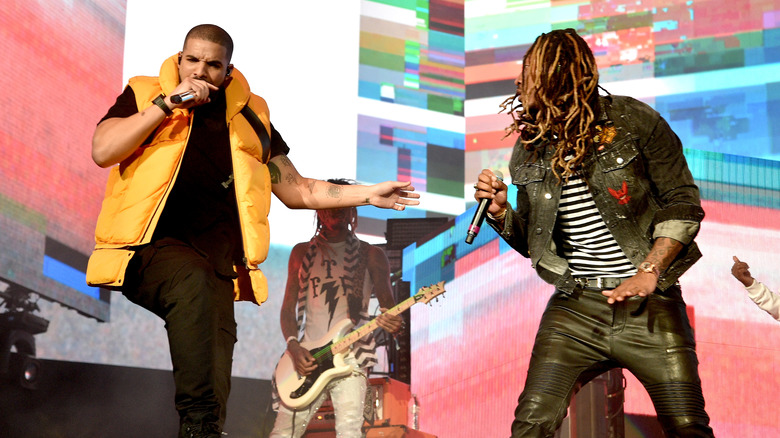 Kevin Mazur/Getty Images
"Life is Good" uses colorful metaphors and lyrics to illustrate that each of the artists performing it are living a good life, having achieved wealth, thanks to their fame and careers. The lyrics also seem to illustrate that while money can't buy happiness in every aspect of one's life, wealth can make life easier if you have it. 
In Drake's segment of the song, he sings about working long hours, both night and day, to avoid working a mundane 9 to 5 job. He sings that his taxes are due, but he doesn't know how much, insinuating he leaves that task to his accountant. Even though he's found career success, his personal life isn't quite as enviable. A romantic interest isn't texting him back, and the lyrics "Say my days are numbered, but I keep wakin' up" implies some in the industry predict his downfall — but he keeps coming back with new hits.
Future's lyrics speak of more material things, claiming the cheapest ring he owns is worth $100,000 and that he travels often and owns luxury cars. He also references his past as a drug dealer, singing "I done been down bad in them trenches, had to ride with that stick, woo." Like Drake, he implies being rich doesn't give you a perfect life. While one could argue the song lyrics show gratitude for their successes, it's also likely the two artists are trying to convince themselves that, yes, life is good, even when it isn't.