What Does RITMO By Black Eyed Peas & J Balvin Mean?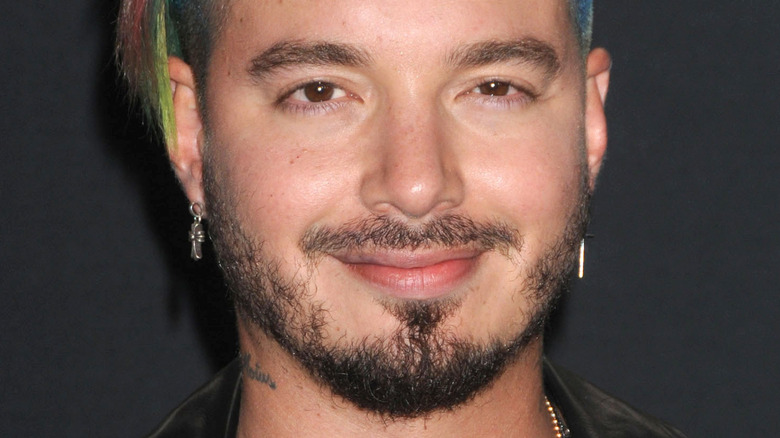 Shutterstock
Spanglish music is taking the world by storm and J Balvin is at the forefront of this phenomenon. The Colombian singer has been collaborating with several English-speaking artists, including DJ Khaled, Dua Lipa, and Tyga, just to name a few. One of his most popular Spanglish songs is "RITMO" featuring The Black Eyed Peas, which earned them their first No. 1 on Billboard's Dance/Electronic Digital Song Sales (via Billboard). 
"RITMO," which means rhythm in Spanish, is a new twist on the Eurodance '90s hit "Rhythm of the Night" by Italian group Corona. The new version combines futurist and Afro-infused reggaeton vibes with verses of the original song plus new additions in Spanish (via Songfacts). The hit is part of the soundtrack for the 2020 film "Bad Boys for Life," starring Will Smith and Martin Lawrence. While Balvin and The Black Eyed Peas' version has become widely popular, there's also a remix featuring Jaden Smith in the movie soundtrack. What's behind the lyrics of "RITMO"?
RITMO makes reference to a joke in Spanish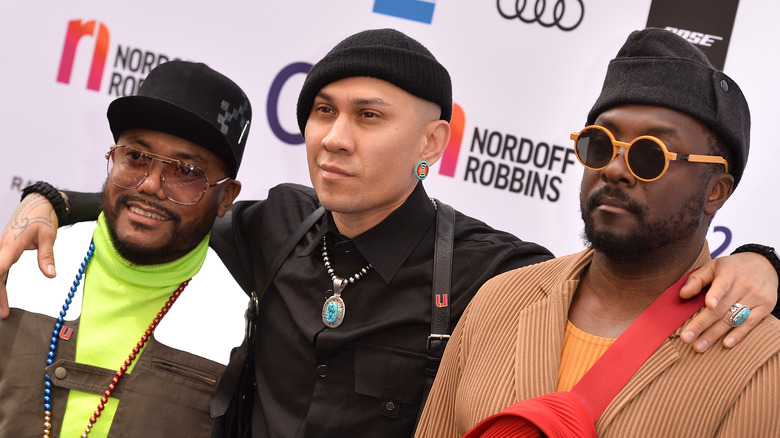 Jeff Spicer/Getty Images
The lyrics of the Black Eyed Peas and J Balvin track "RITMO" make several pop culture references, including one about Disney. By the end of his first Spanish verse, Balvin says "Hakuna Matata como Timón y Pumba" [Hakuna Matata like Timon and Pumbaa]. Here he is referring to the classic Disney hit "Hakuna Matata," which talks about living without worries. In that sense, Balvin is saying that he enjoys life without focusing on problems, according to Genius.
The song also features a popular joke among Spanish speakers. Back in 2014, a radio listener called the FM station Mortal in the Dominican Republic asking for the song "¿Esas son Reebok o son Nike?" [Are those Reebok or Nike?], according to GQ. Of course, the radio host was really confused by the request because there's no song with such a name. After thinking about the title for a bit, he played "Rhythm of the Night" and the listener confirmed that that was the song he was talking about.
If you sing "¿Esas son Reebok o son Nike?" to the beat of "Rhythm of the Night," the phrases actually sound similar. The incident went viral and it's an ongoing joke in the Latino community. That's why, it's funny that J Balvin sings "No son ni Reebook ni son Nike" [They aren't Reebok or Nike] in his new version of the '90s song.