Why The Royal Family's Birthday Message To Archie Has The Internet Seeing Red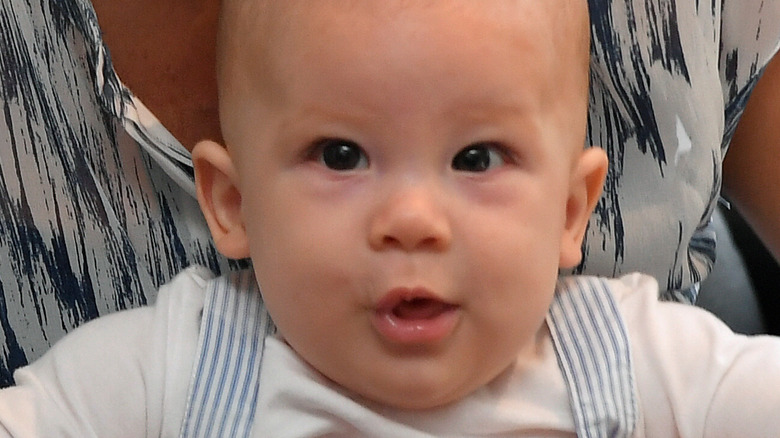 Pool/Getty Images
Archie Harrison Mountbatten-Windsor, eldest child of Meghan Markle and Prince Harry, is marking his second birthday. The royal family came out in full force to greet one of their own — and one of California's most popular residents. His grandfather, Prince Charles, sent his birthday greetings via social media, with the caption: "Happy birthday to Archie, who turns two today" (via Instagram), as did the queen's royal family account, writing: "Wishing Archie Mountbatten-Windsor a very happy 2nd birthday today" (via Instagram). Prince William and Kate Middleton also sent their greetings via Instagram and Twitter, "Wishing Archie a very happy 2nd birthday today." But none of the photos was dated later than July 6, 2018, when he was christened two months after he was born (via Time).
While most members of the Twitterati were moved by the greetings, others took pains to point out the obvious. "Really sad for PC [Prince Charles] that he hasn't a photo of his grandson at 2. Sadly theres a pattern here Thomas Markle doesn't either. Lets hope H sees sense and remembers who has defended and protected him for the past 36 years. All gave him the lavish lifestyle without much in return," tweeted one social media user in response to Prince Charles' greeting. An Instagram user wrote, "Wow, disappointing that there wasn't a dedicated post for Louis and Charlotte recently."
The royal family only posted old photos of Archie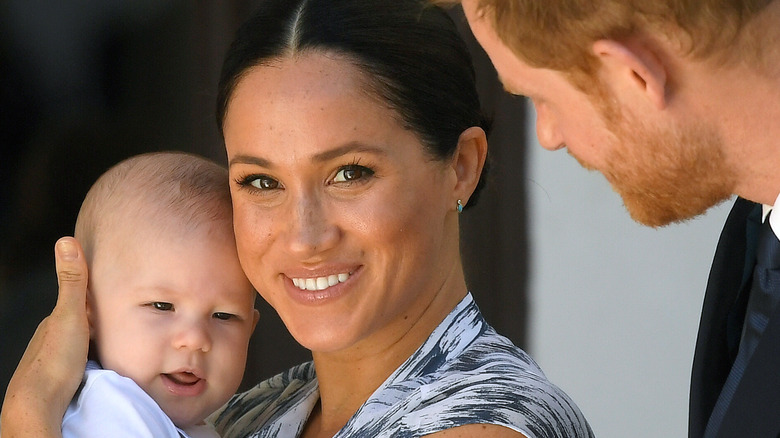 Pool/Getty Images
The comments social media users left on Buckingham Palace's official account were even more pointed, since the only photo the queen's official account shared showed Prince Harry and Meghan Markle with a bundled baby Archie not long after his birth. "This is awkward. No photos with H's family to use. This pic will be hilarious on A's 21st birthday," tweeted one user. "It is so sad that all the photos of Archie popping up on his second birthday are so old. If we are to wish him a happy 2nd birthday it would appropriate to have a current photo. I find it very ungenerous of the Sussexes," tweeted another. And yet another Twitter user wrote, "Give me break. Their staff sent out this tweet as to PR management. The fact that William doesn't have one picture with his only nephew in 2 years says a lot!"
But the social media fuss will fly over Archie's head as he wakes up to his big day. People reports that the Sussexes have been happily settling in their home in Montecito, with both Harry and Meghan giving their firstborn the childhood Harry said he has always dreamed of. One insider from the Sussex camp told the magazine that "They [Harry and Meghan] are both extremely attentive parents ... They spend a ton of time outside, and both Harry and Meghan love to play — all the private space is a dream for them."