The Truth About Chris Pratt's Relationship With Arnold Schwarzenegger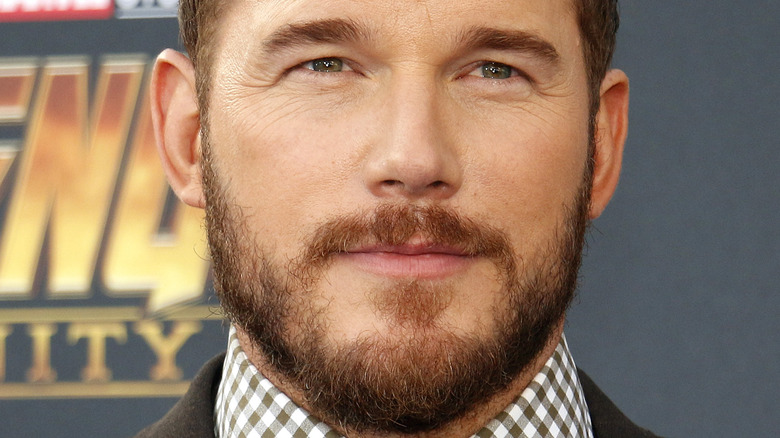 Shutterstock
Marrying into the Schwarzenegger family might be intimidating for some, but not Chris Pratt. The "Guardians Of The Galaxy" star married Arnold Schwarzenegger's eldest child, Katherine Schwarzenegger, in June 2019, and seemingly managed to win over the famous father of his bride from the start. 
Having gone the traditional route of asking for Schwarzenegger's permission to wed his daughter, Pratt gained some major points with the superstar-turned-governer. Prior to the proposal, however, USA Today notes that the now-father and son-in-law bonded in a place both can frequently be found — the gym.
When Pratt met Schwarzenegger for the first time, he immediately requested that the pair work out together. Per the outlet, Pratt asked Schwarzenegger for the "inside scoop the pumping iron." He recalled, "When I watched him make his moves in the gym, the incline press specifically did it. That's why I wanted him to become my son-in-law."
Much like Pratt himself, that feeling would only get stronger with time.
What really matters to Arnold Schwarzenegger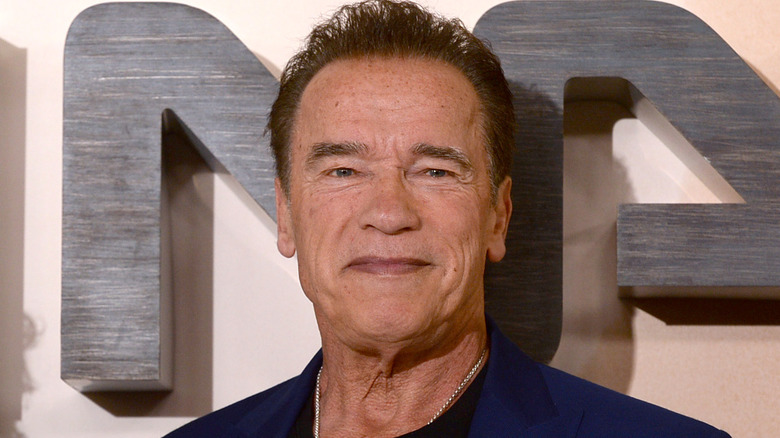 Dave J Hogan/Getty Images
Just a few months after Chris Pratt and Katherine Schwarzenegger tied the knot, Arnold Schwarzenegger told Jimmy Kimmel, "I'm really happy that he is such a great guy. Not only a very talented guy and a great actor and a great star and all this stuff, but a really kind man and kind to my daughter, which is the most important thing for me." The kindness Schwarzenegger saw in Pratt is surely even more important now, as both have transitioned into new roles as a grandfather and father, respectively.
Pratt and his wife welcomed a baby girl named Lyla in August 2020, and Schwarzenegger told People that he's proud of the new parents. "They're doing really great together as parents" he said, while admitting that having a grandchild makes him feel old. While Pratt and his father-in-law are serious about being there for baby Lyla, they still manage to get a laugh in together every now and then.
Who's Arnold Schwarzenegger's favorite Hollywood Chris?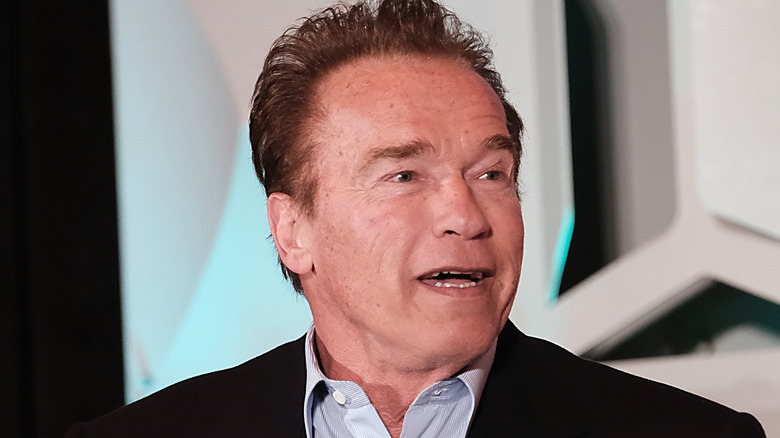 Hubert Vestil/Getty Images
On New Years Eve in December 2020, Chris Pratt hosted two-hour telethon on Instagram to raise money for Greater Good, a charity geared towards feeding those in need. Among the star-studded lineup of guests was Arnold Schwarzenegger, who referred to the host as fellow Marvel actor Chris Evans by accident, saying (via Today), "Hello, Chris ... Evans, oh not Chris Evans, sorry, I'm going to screw up this whole thing right from the beginning, Chris Pratt."
"I didn't look at the cue cards the right way. Sorry about that. I should know your name, I should know your name. That's for sure," Schwarzenegger said of his mistake.  However the faux pas happened, the two had a great laugh about it. Schwarzenegger called Pratt his favorite son-in-law, to which Pratt replied, "I'm your only son-in-law! I better be your favorite!" 
It seems that these two have a friendship like no other, and it's clear that not even forgetting a name could terminate this family unit.