What You Should Know About AJR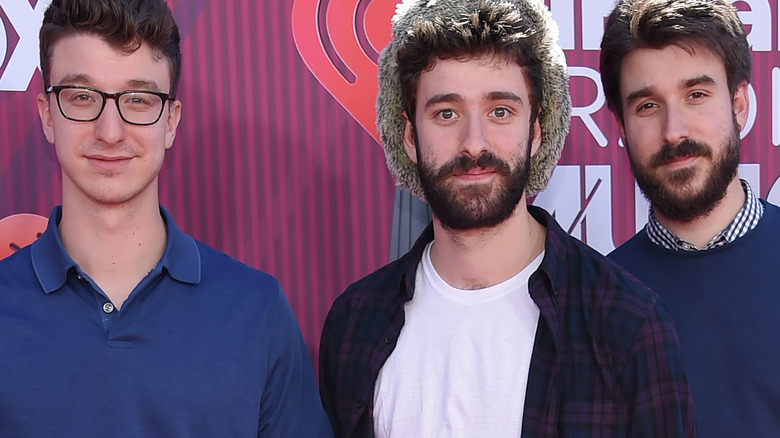 Shutterstock
AJR is on the rise, but they're not a new group, as they first created the band a decade ago. The indie-pop trio consists of three brothers: Adam, Jack, and Ryan Met. They are currently busy gearing up for their What Everyone's Thinking tour, a tour that we must say is perfectly timed with the release of their new full-length album, "The Click" (via ABC News).
The brothers may currently be enjoying the perks of fame after opening for pop star Demi Lovato and topping the playlists with their single "Weak," but AJR hasn't always had such a huge following. When describing the band's early days, Adam reveals, "Our very first show that we played I think there were 3 people in the room. And because we actually played that show for them they became lifelong fans," he says, adding, "I think we grew because we paid attention to every single person who cared" (via ABC News).
Luckily for the three brothers, one person who really seemed to care was singer/songwriter/absolute legend Sia (via Fuse).
Not everybody gets to brunch with Sia, but AJR did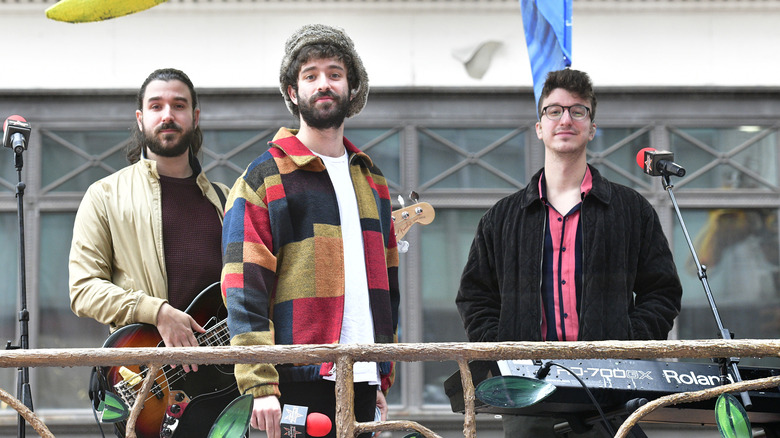 Eugene Gologursky/Getty Images
Sia contacted AJR through Twitter DMs and invited them to her hotel for brunch, thus forming the beginning of a friendly collaboration. "Oh yeah, we've been in touch with her quite a few times," says Jack. "She's actually a big fan of the band and our other music too and we've sent her stuff and gotten her feedback" (via Fuse).
Even though they have Sia's valuable feedback, AJR has clearly formed their own distinct sound, though they are open about what other music influences them. The brothers list The Beach Boys, Simon and Garfunkel, Imagine Dragons, and Kanye West as some major sound influences for their own music (via The Pitch). Kanye West and The Beach Boys — that is quite the variation of music styles. They've come a long way from performing for an audience of three, as their biggest audience to date numbered 15,000 fans. They keep it close and personal when creating music, too, as they do everything from writing songs to producing and mixing in their living room.
Wishing the best of luck to Adam, Jack, and Ryan on their future growth and upcoming tour. We've heard it can get pretty tiring on the road. It's a good thing their musical chemistry is on point, and they have Sia in their corner for support.