This Service Allows You To Rent High-End, Plus-Size Clothes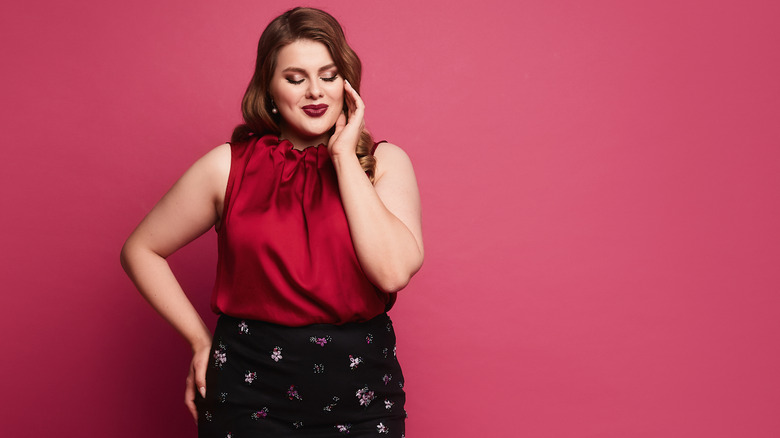 Shutterstock
For those who don't like to wear any outfit twice, there are many services out there that allow you to rent clothes and avoid wasting money (and taking up valuable closet space) on outfits you will never put on again. Rent the Runway was the first clothing rental service, allowing fashion-forward women to rent items for up to eight days (via Byrdie). Since their inception, similar services have sprouted up, including Stitch Fix, which offers personal styling for men, women, and kids; thredUP, which focuses on thrifted clothes; and Nuuly, which caters to bohemian styles, to name just a few.
And while these services offer trends for every type of style, there is one service that focuses on high-end, plus-size clothing: FTF Closet by Fashion to Figure. Fashion to Figure is an online clothing store featuring everything from jeans to dresses, all in sizes 12-24 and XL-3X. They launched FTF Closet, a subscription-based rental service that allows customers to try on hundreds of their styles for one monthly fee (via Fashion to Figure).
How does Fashion to Figure's FTF Closet work?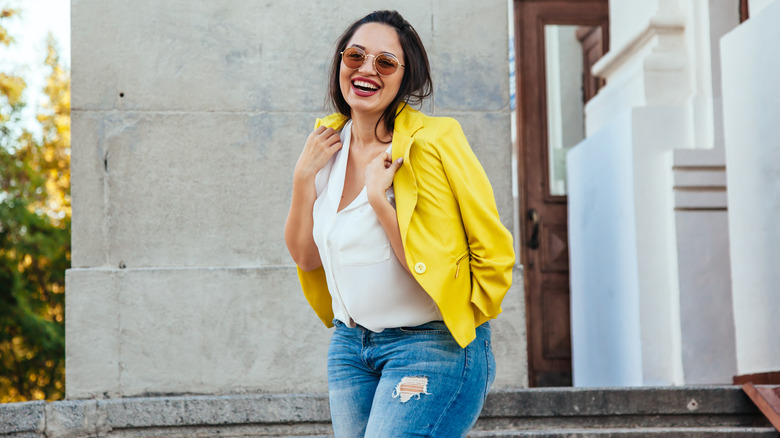 Shutterstock
FTF Closet is as easy as shopping online — but better. You start by browsing their selection and adding items to your "dream closet." You need at least eight items to start your box, but their stylists suggest choosing about 20. Once your closet is filled, you choose your top favorites, which become the priority items, and then FTF ships you three styles at a time. Those styles can be worn as long as you want, and once you've gotten your fill, you put them in a pre-paid envelope for return.
Styles are added every week, so there is always something new to discover. And the best part? There is no need to wash any of your items once you are done! Simply put them in the envelope provided and ship them back. You can repeat this process as many times as you want — the monthly service offers unlimited clothing options. And if you love a piece too much to return it, FTF allows you to buy it at a discounted price. So what are you waiting for? Time to build that dream closet!