Jodie Turner-Smith Just Revealed Intimate Details About The First Time She Met Husband Joshua Jackson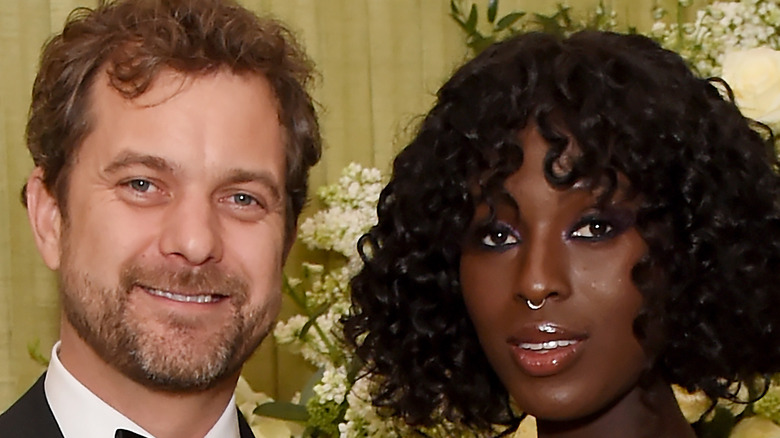 David M. Benett/Getty Images
During an appearance on "Late Night with Seth Meyers," "Without Remorse" actress Jodie Turner-Smith revealed the adorable way in which she met husband Joshua Jackson. While the couple has kept their romance fairly private, Turner-Smith admitted that she met the "Dawson's Creek" actor — who was romantically linked to Diane Kruger previously — after the pair had a one-night stand. "When I first met my husband, it was kind of — we had a one-night stand," Turner-Smith said, according to Page Six. "We're in a two, three-year one-night stand now." You'd be surprised just how many couples have started off as one-night stand buddies (just think of Teddi Mellencamp and her husband). 
As Turner-Smith revealed on "Late Night with Seth Meyers," Jackson was incredibly smitten with the actress after laying eyes on her the first night they met. "First of all, I saw him before he saw me, and when I saw him, I was like, 'I want that,'" she said, according to Page Six. "And then when he saw me, I just pretended like I didn't see him." Ask every woman ever if she's done this, and the answer will be yes. Turner-Smith then revealed that Jackson had to "yell across the room" to her, and ended up "basically follow[ing]" her around the party they were both attending. 
Jodie Turner-Smith and Joshua Jackson are still passionate about their love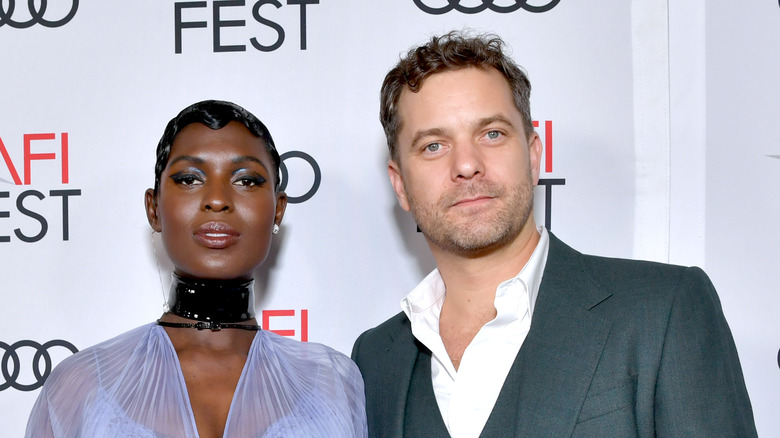 Emma Mcintyre/Getty Images
After their passionate first encounter, reporters began to notice that Jodie Turner-Smith and Joshua Jackson were spending quite a bit of time together during the latter half of 2018, according to Page Six. In December of 2019, Turner-Smith and Jackson got married and in April of 2020, Turner-Smith gave birth to a baby girl. Just a few years after their steamy first encounter, Turner-Smith gushed to People about her love for Jackson. "I think it's really beautiful to be with someone who is so supportive and so loving," she said. "We're so similar in so many ways. We're like mirrors for each other. And I just really love that human being."
For his part, Jackson is just as infatuated with his wife. In an Instagram post dedicated to Turner-Smith on her birthday in September of 2020, he wrote, "Happy Birthday my beautiful wife. Thank you for choosing to share your light with me ... This last year has been the happiest whirlwind of my life. I can't wait to see what all the years to come bring our way." Despite their casual first meeting, it seems as though this couple is in it for the long haul.