The Truth About Ben Affleck And Matt Damon's Friendship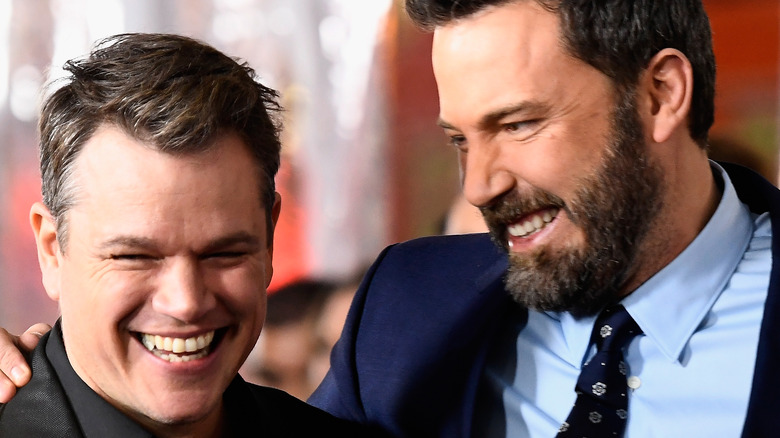 Frazer Harrison/Getty Images
Ben Affleck and Matt Damon have been friends with each other for over 35 years. In fact, according to Parade, the two met when Affleck was just 8 and Damon was 10, attending the same high school, and Affleck even credits Damon for his entire acting career. 
"Matt gave acting a framework, an integration into the social hierarchy at school," he told Parade. "As a teenager, the natural thing is to have friends who have common interests and so you fit together seamlessly. Before Matt, I was by myself. Acting was a solo activity where I'd just go off and do something, act in a little TV show or something, and no one understood it."
He continued, "None of the other kids knew what it was I did, how it worked, or anything. All of a sudden I had this friend, Matt, and he gets it and wants to do it and thinks it's interesting and wants to talk about it," he explained, adding, "Soon both of us are doing it."
Ben and Matt co-wrote this blockbuster movie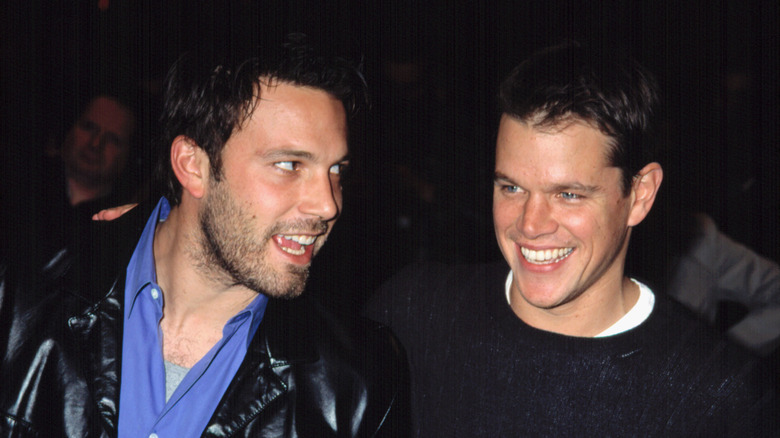 Shutterstock
Since becoming movie stars, Ben Affleck and Matt Damon have remained best buds. They even co-wrote "Good Will Hunting" together. 
"We rented this house on the beach in Venice and 800 people came and stayed with us and got drunk," Affleck reminisced to Forbes. "Then we ran out of money and had to get an apartment. It was, like, everything was exciting," he continued. "So we lived in Glendale and Eagle Rock and we lived in Hollywood, West Hollywood, Venice, by the Hollywood Bowl, all over the place. We'd get thrown out of some places or we'd have to upgrade or downgrade depending on who had money." 
Today, they support to each other in all aspects of their life, both professional and personal. As a close source told Us Weekly, Affleck even leaned on Damon when he was trying to get sober. "He'll always be there for Ben whenever he needs him," the source said.