This Is How Bill And Melinda Gates Compromised On Their Dream Home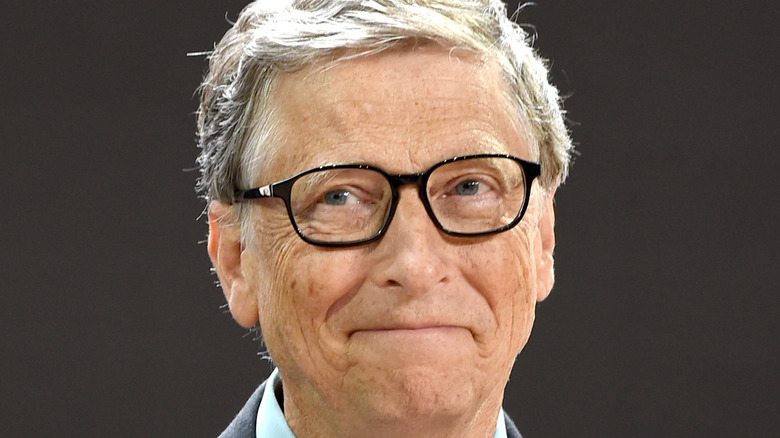 Jamie Mccarthy/Getty Images
On May 2, 2021, golden couple Bill and Melinda Gates shocked the world by announcing their divorce after 27 years of marriage. In a joint Twitter statement, the Gates explained, "After a great deal of thought and a lot of work on our relationship, we have made the decision to end our marriage." The couple confirmed they would continue to work together at the Bill & Melinda Gates Foundation, which they co-founded in 2000. According to People, the organization is now valued at over $40 billion. Bill and Melinda tied the knot on New Year's Day, in Hawaii, in 1994. They have three children: son, Rory, and daughters, Phoebe and Jennifer. 
The split sent shockwaves through the world, with many people considering the tech billionaire and philanthropist ultimate #couplegoals. Bill and Melinda Gates may have seemed like the perfect match, but comments from both parties over the years hinted at how difficult they found it to compromise, particularly with the increasing demands of family life. When it came to their dream property, in particular, the couple had very different ideas of what made a house a home.
The couple found common ground for their family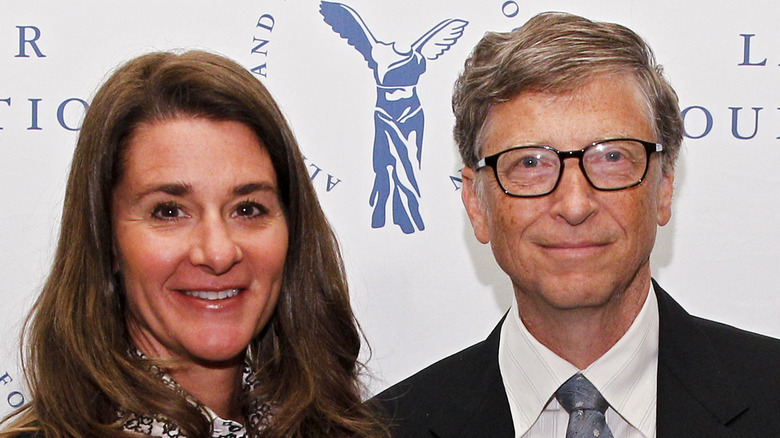 Brian Ach/Getty Images
As Fortune reports, upon initially tying the knot, Melinda and Bill Gates attempted to find the ideal home in which to build their life together. Unfortunately, they had very different priorities. Bill wanted to build a lakefront mansion outside Seattle, Washington, that was a whopping 40,000 square feet and came equipped with multiple garages, an indoor and outdoor pool, a theater, workout room, trampoline room, programmable video art walls, seven bedrooms, 24 bathrooms, and every tech gadget you would expect in the home of the founder of Microsoft (via New York Times, CNN).
Suffice to say, Melinda wasn't terribly impressed, admitting she had "a mini sort of personal crisis" over her new husband's plans. The planned property, as Melinda saw it, "was a bachelor's dream and a bride's nightmare" (via Fortune).
Living inside a teenage boy's fantasy didn't appeal to Melinda, who met Bill after nabbing a job at Microsoft straight out of college. She put her foot down, asserting that if they were going to be married and raise a family together, it would be in a place where both of them felt comfortable and their tastes were represented accordingly. Within six months, Melinda had hired a new architect to revamp the project. The couple then joined forces to create their dream home together. Although their marriage ultimately didn't work out, at least it started off on the right foot.