Queen Elizabeth Once Sent A Message To The Moon. Here's What We Know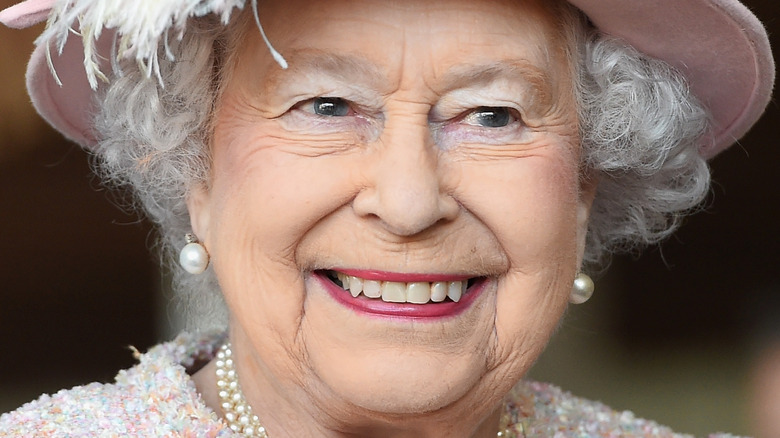 Stuart C. Wilson/Getty Images
Little Archie, son of Meghan Markle and Prince Harry, turned two years old this week and was immediately showered with messages from the extended royal family. As People reports, Prince Charles and his wife Camilla shared a shot of Harry with an infant Archie, writing alongside it, "Happy birthday to Archie, who turns two today" with a little birthday cake emoji, on their official Instagram account. Likewise, Prince William and Kate Middleton shared an adorable family shot from the little boy's christening, wishing Archie, "a very happy 2nd birthday today."
His great-grandmother, Queen Elizabeth, got in on the action too, sharing a sweet message from the official Royal Family Instagram account. "Wishing Archie Mountbatten-Windsor a very happy 2nd birthday today," the post read. Although the Queen's message comes amid a turbulent time in the history of the royal family, it's worth noting that she's no stranger to sending missives when the situation calls for it. At one stage, Her Majesty even sent a message to space — although it took some convincing, which hopefully wasn't the case with Archie's birthday.
The Queen kept it short and sweet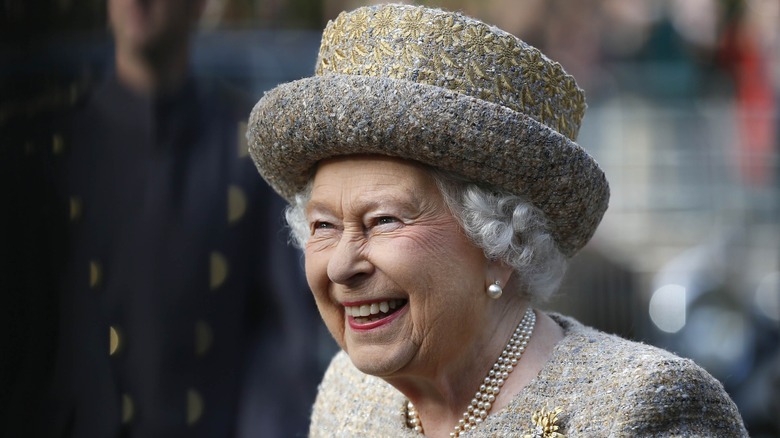 Wpa Pool/Getty Images
According to The Guardian, back when Apollo 11 was preparing for launch, Nasa approached various important and powerful people to send messages to the moon. Among them was Queen Elizabeth. Records suggest that Buckingham Palace initially dismissed the request as "a gimmick." However, the British government was very excited by the idea with John Graham, principal private secretary to the then foreign secretary, Michael Stewart, enthusing in a note, "Their idea of emphasizing the international aspect of the first men on the moon is something we want to support." Moreover, Graham expressed concern that refusing the request would be "churlish."
The Queen acquiesced, although a message from her private secretary at the time heavily implies she wasn't too interested in the proposition. It advised this is "not the sort of thing she much enjoys doing." Her Royal Highness agreed seemingly after acknowledging the request came from a good place. Queen Elizabeth's message, which was sent alongside 72 others from all over the world, was included on a small disc that astronauts Neil Armstrong and Buzz Aldrin took with them into space. It read: "On behalf of the British people, I salute the skills and courage which have brought man to the moon. May this endeavor increase the knowledge and well-being of mankind."
Her message will be included in a collection of documents due to be displayed at the National Archives in London, in celebration of the 50th anniversary of Apollo 11.