Pete Davidson Opens Up About What He's Like As A Boyfriend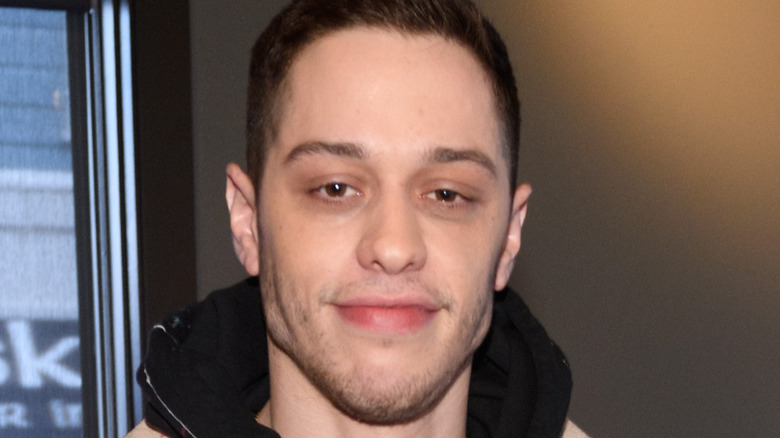 Daniel Boczarski/Getty Images
Pete Davidson has had a long list of high-profile relationships in the past, and his love life continues to be a topic of conversation among fans. The "Saturday Night Live" star has been romantically linked to a number of very famous women over the years, which has landed him in the media. 
In 2015, Davidson had a fling with "Girl Code" star Carly Aquilio, per Page Six. The two shared a brief and casual relationship. Davidson's longest running Hollywood relationship was with  writer and actress Cazzie David, who also happens to be the daughter of "Seinfeld" creator Larry David. Davidson and David began dating in May 2016, and the relationship appeared to be a serious one. They were together for two years before calling it quits in May 2018.
Very soon after ending his relationship with David, the comedian created a media firestorm when it was revealed that he was seeing pop singer Ariana Grande. The couple had a whirlwind relationship and announced their engagement just a few weeks after they began dating. However, after only five months together the duo pulled the plug on the engagement and went their separate ways. 
A few months later, Davidson was spotted canoodling with actress Kate Beckinsale, who is 20 years his senior. After splitting with Beckinsale, Davidson was linked to actress Andie MacDowell's daughter Margaret Qualley and Cindy Crawford's model daughter Kaia Gerber. Currently, the "Trainwreck" actor is said to be dating "Bridgerton" actress Phoebe Dynevor.
Pete opens up about his relationship mindset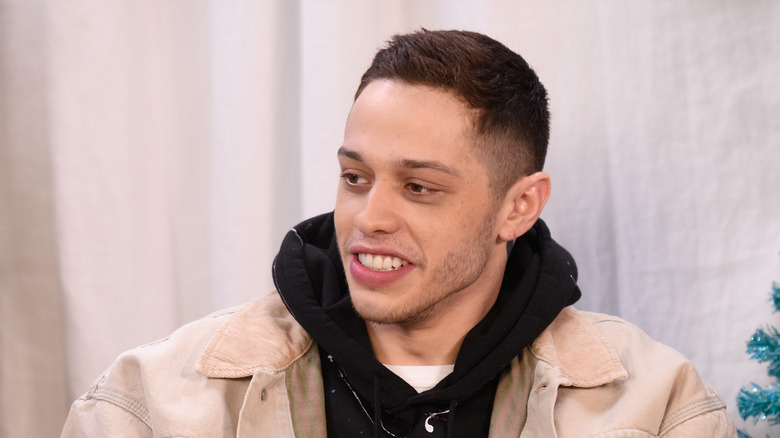 Daniel Boczarski/Getty Images
According to Us Weekly, Pete Davidson isn't afraid to be honest in a relationship. The "King of Staten Island" actor opened up about what it's like to be in a relationship with him during an interview with "The Breakfast Club" on May 6, 2021. 
The "SNL" funnyman admitted that he doesn't like to play any games, and that he often lays it all out on the line when it comes to romance. "I'm just very, very honest," Davidson revealed. "I think what a lot of people do is they try to put on — not even their best self — but almost a version of themselves that they would like to be. And eventually, that will unravel, you know?"
He also said that he tells whoever he's dating about all of his struggles from the beginning. "Off the top, I'm like, 'Hey, I'm nuts. Here's all my issues. Here's what I do. Here's the therapists. This is what happens.' And that can either be a lot for someone," the star explained. "Or they could be like, 'Cool, that was really refreshingly honest.' Or sometimes it can be a little intense and weird and people can handle that stuff." He later added that he believes "communication is really key" to having a strong and meaningful connection to someone, noting, "I think, like, that part of the relationship, it should be so easy." 
As for Davidson's relationship with Phoebe Dynevor, sources reveal that they're very "happy together."