The Best And Worst Home Products You Can Find At IKEA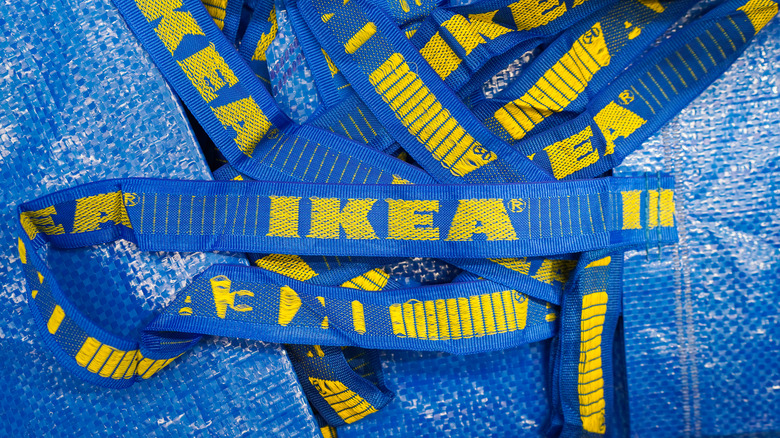 Shutterstock
One of the most frustrating parts of shopping for home goods can be getting them home and realizing that they just don't live up to your expectations. This can be especially annoying if you just spent the last four hours putting the piece together. And if you've ever shopped at furniture superstore Ikea, you might just know that feeling. The Swedish-based retailer specializes in a wide variety of items for your home, and saves you money by having you put it together yourself. So to save you some time and irritation, here are the experts' picks for products to buy at Ikea, and those you should definitely avoid.
One item that always ends up on most of the experts' must-buy lists is the Kallax shelving unit. It can be customized to stand horizontally or vertically, and you can add on shelves, boxes, drawers, and more, depending on your storage needs (via USA Today). It's great for storing shoes, toys, books, and pretty much anything else that needs to be tucked away somewhere. Want even more storage options? The Raskog utility cart has you covered. It can work as a plant stand or to hold your art supplies, and is stylish enough to look great as a bar cart, too (via House Beautiful). Another pick that's on several best-of lists is the Stockholm rug. This wool-blend area rug is large, durable, a great value, and comes in a variety of colors to suit your decor (via The New York Times).
You'd be wise to pass on these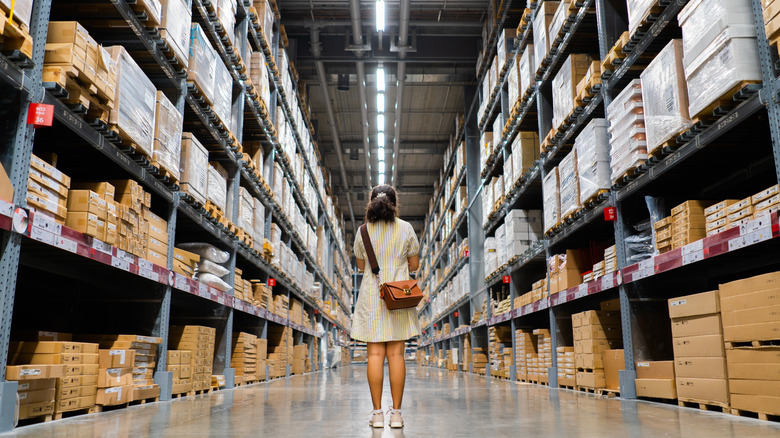 Shutterstock
So now that you have your shopping list ready for your next Ikea run, there are a few things you might want to avoid as you're wandering through the maze of furnishings. While it may be super tempting to score a cheap mattress, remember that it's something you'll be spending a lot of time on. Ikea's spring mattresses have pretty low ratings, so consider looking elsewhere for a good night's sleep (via Insider). Speaking of things you probably spend a lot of time at, your desk is another item that you should probably avoid buying at Ikea. The Bekant sit-stand desk looks like everything you'd want in an adjustable desk, but people say the lack of stability just isn't worth it.
If reports to the Consumer Product Safety commission are any indication of the quality of a product, you'd be wise to pass on the Glasholm tabletop. The glass has shattered and injured several users. Ikea even has a warning about potential injuries (via Cheapism). But if worse comes to worse and you just can't find something that you love on your next trip to Ikea, you can always grab one of its top sellers: The Frakta shopping bag (via The New York Times). At least then you can use it to carry home some of those meatballs that everyone loves from the food court.