Who Is Lester Holt's Wife?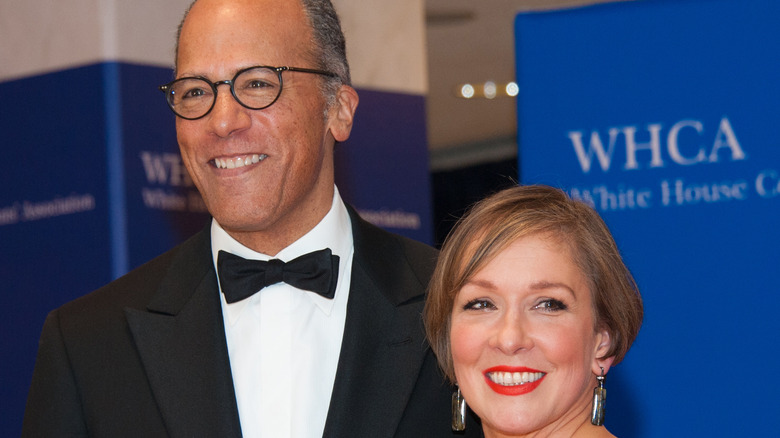 Shutterstock
Lester Holt is a familiar name and face, gracing our televisions each night during "NBC Nightly News with Lester Holt" and as an anchor on "Dateline NBC." News-watchers also see Holt often during breaking news stories and to cover current political news and special reports (via NBC News).
Holt has had a long and successful career, spending forty years in the journalism space and anchoring from all over the world. But while we are familiar with his face and voice, many who watch him nightly may wonder what his personal life is like.
Holt married his wife, Carol Hagen, in 1982 and they have been together ever since. The couple have two grown sons named Stefan and Cameron. Stefan followed his father's footsteps, becoming a morning news anchor for an NBC affiliate, while Cameron switched gears a bit and currently works for Morgan Stanley (via Stars Gab). But who, exactly, is his wife Carol Hagen?
Carol Hagen-Holt is a success in her own right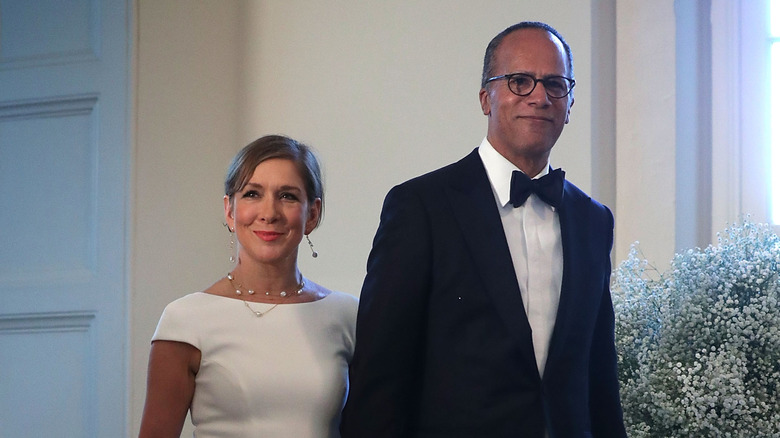 Alex Wong/Getty Images
According to Cheat Sheet, Carol Hagen-Holt and Lester Holt have been married for over 37 years. They met in 1980 when Carol was a flight attendant and Lester was a student at California State University. When the pair was newly dating, Lester was called onto an assignment to a forest fire and he took Carol along with him. She told Sactown magazine "A forest fire — that could be considered a hot date!' So I said, 'I'm game.' I guess I knew what I was getting myself into with Lester and his career." 
But Lester isn't the only one with a prosperous profession. Carol is a licensed real estate agent, and according to Realty Hop, she works with million-dollar properties. She recently closed a $2.765-million-dollar unit and a $6.2-million-dollar unit, both on 5th Avenue in New York City. She previously worked in the travel industry and in sales and management.
Outside of work, Carol loves modern design, jazz and skiing (via Stars Gab). Through it all, she remains a devoted and loving wife to Lester. "I love her to death, she has been so wonderful, she knows this job is going to bring a lot of late-night phone calls, but she's there for me and that means an awful lot," Lester told Extra TV in 2015.