Royal Expert Pulls No Punches In Review Of Meghan Markle's New Book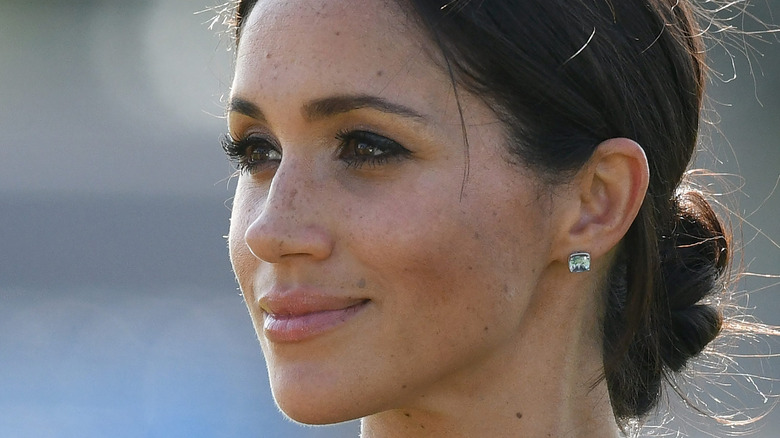 Shutterstock
Earlier this week, Meghan Markle announced she was embarking on a new endeavor — publishing her very first children's book. Coming June 8, "The Bench" is about the relationship between fathers and sons, and is based on a Father's Day poem that Markle wrote for her husband, Prince Harry. "The Bench started as a poem I wrote for my husband on Father's Day, the month after Archie was born," Meghan said in the press release from publisher Random House Children's Books (via People). "That poem became this story."
"The Bench" is illustrated by Caldecott-winning artist Christian Robinson. The book's cover was released along with the announcement, and features Robinson's watercolor depiction of a bench along with a tree and some birds nearby. "Christian layered in beautiful and ethereal watercolor illustrations that capture the warmth, joy, and comfort of the relationship between fathers and sons from all walks of life; this representation was particularly important to me, and Christian and I worked closely to depict this special bond through an inclusive lens," Meghan said. "My hope is that The Bench resonates with every family, no matter the makeup, as much as it does with mine."
Despite Markle's seemingly pure intentions, one reviewer did not hold back from throwing criticism at the Duchess' new project.
Critic calls Markle's book 'not interesting'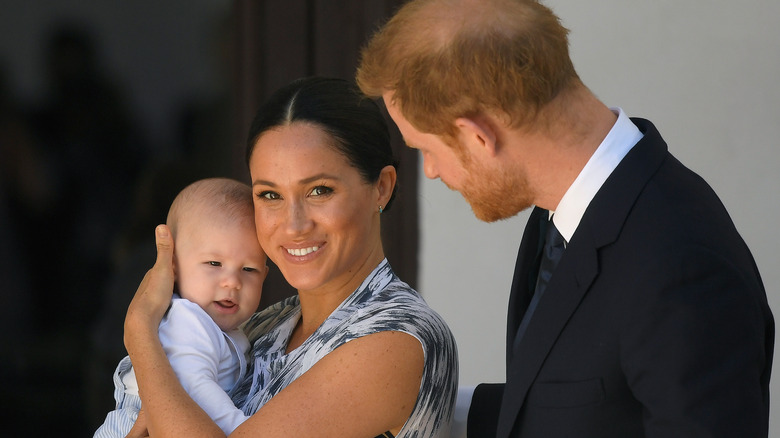 Pool/Getty Images
In a conversation with True Royalty TV's "The Royal Beat," Angela Levin, author of "Harry: Conversations With the Prince," said that the subject of Meghan Markle's book is "not interesting" to young readers. "Children's books are directed at children. They like elephants, they like nasty tigers. They do not want a lecture about how different your relationship is with your father, whatever level of society you are at," she said (via the Daily Mail).
She continued: "This is a book for adults, not for children," she continued. "Children are not interested in being told all of that. Also, it is a very dull cover."
Levin, as well as other critics, also suggested that Markle is incapable of writing about the relationship between fathers and their children due to her strained relationship with her own father. "I don't know how you can write about a boy, a son or a father, when you haven't spoken to your own father for years. It is extraordinary," Levin told The Sun.
Penny Junor, author of "All the Queen's Corgis," called The Bench "schmaltzy", saying: "It's very easy to talk about relationships between fathers and sons when they are 2 years old. ... She is on dodgy ground because of her relationship with her father and Harry with his" (via The Sun).