Kris Jenner Reveals The Eye-Watering Amount Kylie Jenner Spends On Clothes Monthly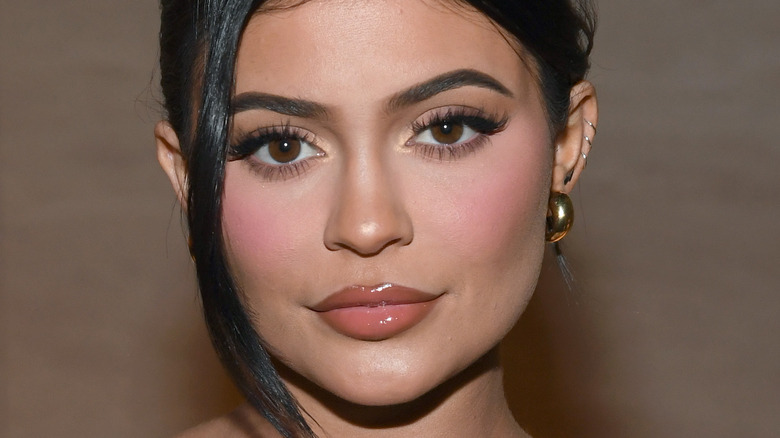 Kevin Mazur/Getty Images
In 2021, Kylie Jenner was officially removed from the Forbes billionaire list after being controversially named "the youngest self-made billionaire" just a couple years before. Kylie was among 60-odd people who were taken off either due to a drop in income or, in the Kylie Cosmetics founder's case, because she and momager Kris Jenner allegedly fudged documents to make it seem as though the mini-mogul was worth more than she actually is.
Kim Kardashian, founder of KKW Beauty and hugely popular shapewear brand Skims, was certified as a billionaire by Forbes in 2021, however, so Kris still has one daughter on the list. But it's unlikely the savvy businesswoman or her youngest kid are losing any sleep over Kylie being demoted. After all, Kylie has plenty of money to throw around. According to the proud momager, Kylie spends an insane amount on clothes every month. Considering Kylie is worth about $700 million, according to Celebrity Net Worth, she can certainly afford it.
The Kylie Cosmetics founder is putting us all to shame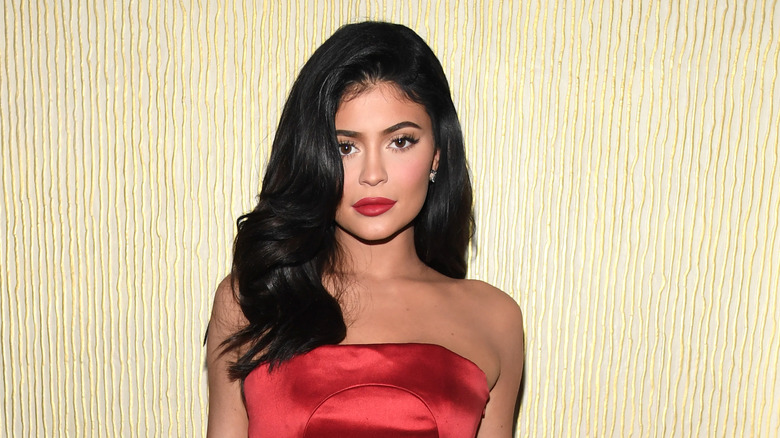 Kevin Mazur/Getty Images
As The Things reports, Kris Jenner revealed that youngest kid Kylie Jenner frequently drops around $300,000 a month on clothes alone. That might sound like an insane amount to us average people but, as Life & Style magazine details, Kylie frequently dons outfits cumulatively worth thousands in every situation. Hell, she wore a Gucci lingerie set priced at $1,100, so imagine how much whatever went on over it cost. "While her closets are to die for, there isn't enough room to fit all the shoes she owns — there are well over a thousand pairs," a source informed the outlet. In fact, according to this particular insider, Kylie actually spends $300,000 a week on clothes, not a month. 
"She has rooms full of things she's only worn once," they advised. The source also claimed the makeup mogul has previously bought cars just so they can coordinate with her outfits. However, although it might seem like Kylie could never run out of money, a second source worries she might have problems in the future if she doesn't "curb her spending," since the reality star routinely "blows through millions of dollars a month." Still, the Kylie Cosmetics founder has demonstrably good business acumen, and Kylie's real estate portfolio will always help if she ever has to sell. If worst comes to worst, of course, the "Keeping up with the Kardashians" star could always rent out one of her massive closets!