Tessa Thompson's Stunning Net Worth Revealed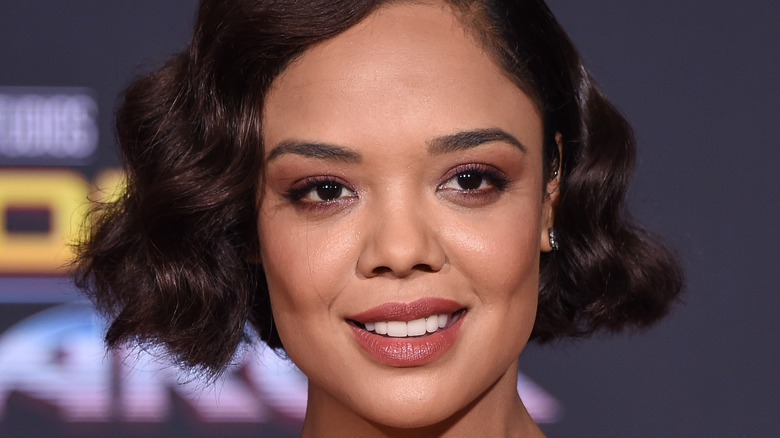 Shutterstock
Despite growing up without a television, Los Angeles native Tessa Thompson became fascinated by filmmaking at a young age, (via BuzzFeed News). 
She once produced a homemade show with her father in the Hollywood Hills about hunting for lizards and often left voicemails on his answering machine as different characters. When Thompson became a bit older she enrolled in a community college with the intent of eventually joining the peace corps but decided to pursue acting instead. 
Though Thompson's first role was a one-episode appearance in the television series "Cold Case" in 2005, she impressively nabbed a larger part in the beloved series "Veronica Mars" that same year, (via IMDb). Thompson played Jackie Cooke, one of the students at Neptune High, and Mars' frequent rival. Building on her early success, Thompson continued to book parts in popular series such as "Hidden Palms," "Private Practice," and "Heroes." However, Thompson's career took off once she booked a starring role in the 2014 film, "Dear White People."
Tessa has played many important roles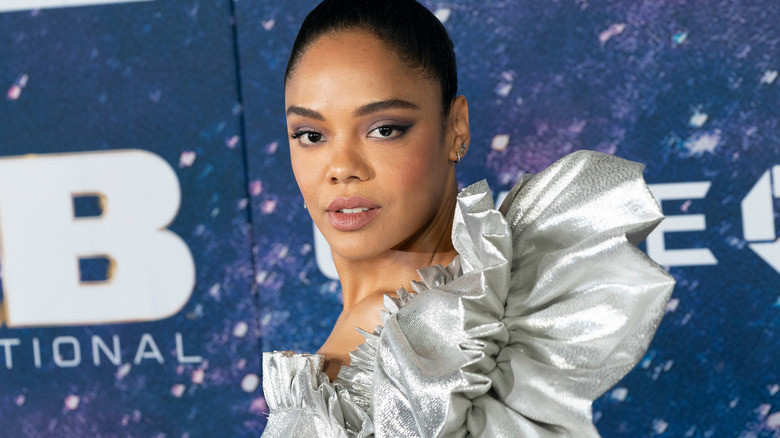 Shutterstock
Tessa Thompson played Samantha White in the critically acclaimed film that follows the lives of four black students at a fictional Ivy League college to demonstrate racial hypocrisy. In 2014, Thompson also starred in another critically acclaimed film that depicted racial divide, (via IMDb). Thompson was cast as Diane Nash in the Award-winning picture "Selma" which chronicles Dr. Martin Luther King Jr.'s march from Selma to Montgomery, Alabama in pursuit of equal voting rights. in 2015, the rising actress starred alongside Michael B. Jordan in the boxing film "Creed."
Thompson's career reached new heights in 2017 when she joined the Marvel Universe in "Thor: Ragnarok" as the warrior Valkyrie. She later appeared in "Avengers: Endgame" and is slated to have a large role in the upcoming "Thor: Love and Thunder." Aside from starring in the Marvel cinematic universe, Thompson also joined the mystical world of HBO's "Westworld" as one of the main character for the entirety of its run. Though Thompson is currently not starring in any series she is set to star in the highly anticipated third installment of "Creed," (via Variety).
According to Celebrity Net Worth, Thompson is worth $4 million dollars as of 2021.