Drew Barrymore Once Went On A Date With Zac Efron And Vanessa Hudgens. Here's Why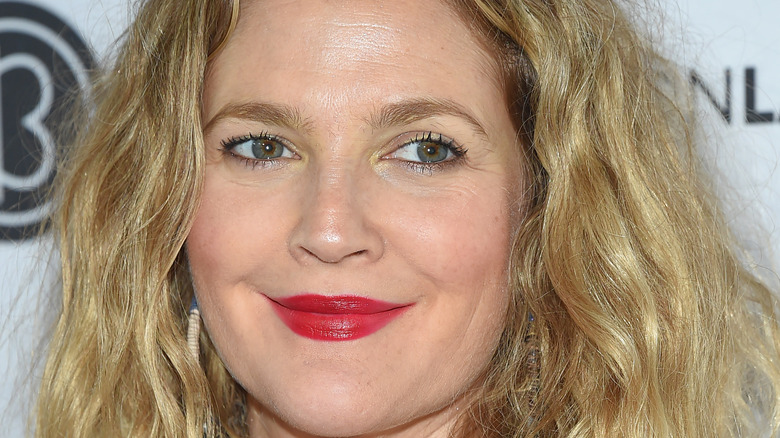 Shutterstock
Who doesn't love an unlikely celebrity friendship? This week on "The Drew Barrymore Show", the host and actress spoke with Vanessa Hudgens all about her upcoming projects, including the launch of her cactus water brand, Caliwater. During their virtual chat, Barrymore also brought up a fond memory with the "High School Musical" star and her boyfriend at the time, Zac Efron.
Hudgens and Efron, now 32 and 33 respectively, met during the filming of the Disney Channel movie "High School Musical" in 2005, and began dating two years later. They were together throughout the shooting of the film, as well as the making of two sequels. In 2010, it was announced that they had split up after being in a relationship for over three years (via Us). 
It was during this span of time that Barrymore recalls spending a memorable evening with the Disney sweethearts, referring to herself as their "third wheel." Hudgens instantly remembered the night in question, telling Barrymore that it's a "story I tell to this day."
Drew Barrymore was a 'third wheel' to Hudgens and Efron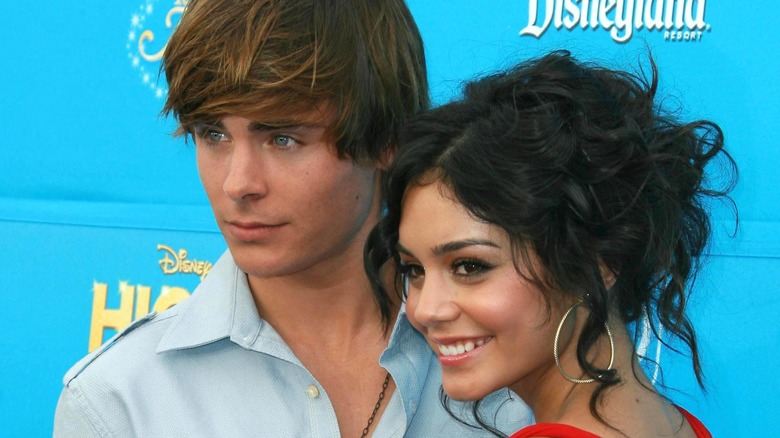 Shutterstock
After Drew Barrymore welcomed Vanessa Hudgens to her show, she quickly recalled their outing together several years ago. "I was just thinking about, back in the day, we went to a Kings of Leon concert together, you, me and Zac Efron," she said. "And it was one of the funnest nights of my life."
Hudgens clearly remembered the evening well. "Are you kidding me? It's like, still a story I tell to this day," the actress replied. "That was such a wild time. I remember being there and I was like, 'What's happening? This is so amazing.' You were so sweet." Barrymore reiterated how fun the evening was, and jokingly added: "I was literally your and Zac's third wheel." The 46-year-old also said, "You guys were so cute and cozy and I just had the best time."
After her split from Efron, Hudgens was briefly linked to Josh Hutcherson before beginning a relationship with actor Austin Butler. The pair were together for nearly a decade and announced their breakup in January 2020 (via Elite Daily). Earlier this year, Hudgens confirmed her relationship with Pittsburgh Pirates shortstop Cole Tucker via a sweet Valentine's Day instagram post. 
During her chat with Barrymore, Hudgens said that she met Tucker via a Zoom meditation group. "I get on the Zoom, and I'm like, 'Who is that?' I found him, and we started talking."