Here's How To Pull Off A Cut Crease No Matter Your Eye Shape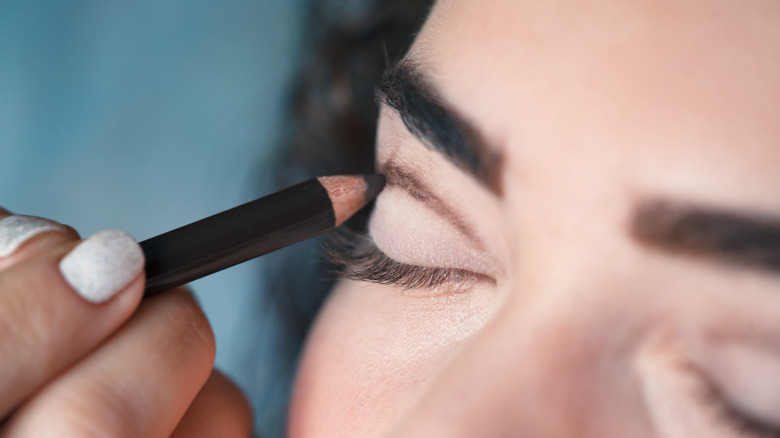 Shutterstock
Okay, let's face it: cut creases are hard no matter your eye shape. It takes patience, a delicate hand, and honestly luck to not mess it up. But these steps (as listed below), you'll be pulling off a cut crease in no time.
The trick to pulling off this makeup is a bottle cap (via Cosmopolitan). It sounds unbelievable, but it's true. Vlogger Juliana Leme demonstrated this trick on her Instagram and fans went wild, the outlet reported. Want to know how it works? Simply use a soda bottle cap preferably, and use the cap as a guideline for your brush, according to Cosmopolitan. And, it doesn't matter if you have shaky hands — this trick is foolproof.
Allure added that this cut crease trick makes your eyes look bigger and more dramatic — the perfect look for going out. Plus, you can save on time now that you don't have to redo your eyeshadow after making a cut crease mistake. With this trick in hand, your makeup will be flawless.
There are other ways to do a cut crease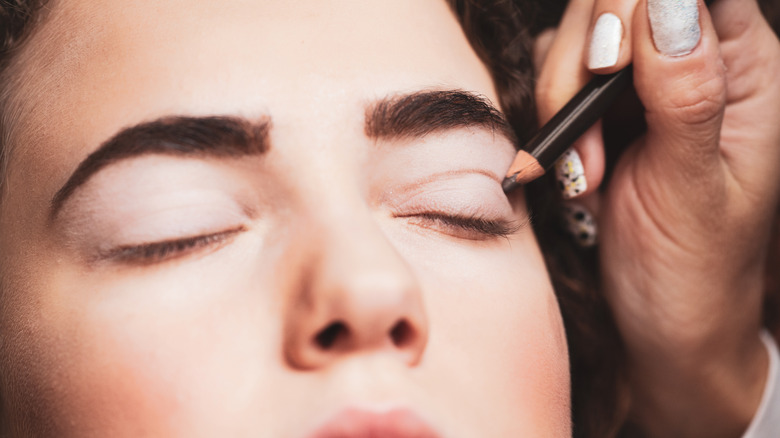 Shutterstock
Not a fan of the bottle cap method? That's okay. There's plenty of different ways to pull off a perfect crease. Per Ipsy, you can use foundation to apply your cut crease, which shortens your makeup routine but still allows a fabu-less look.
All you simply have to do is apply your eyeshadow base colors. Neutral colors such as browns and tans or shades that match your skin tone work best. Next, use a blending brush to blend out the neutral shade, Ipsy added. Once finished, you can move onto the foundation — dab a dot of the foundation near your upper lash line and slowly begin to move the foundation to your eyelid crease. It's important to take your time and be extra careful when completing this step. Once finished, you can apply a shimmery eyeshadow, eyeliner, and mascara.
If you're not a fan of this method, there are still other options to try. One is to use a flat brush while carving out the crease (via Byrdie). Carissa Ferreri, a celebrity makeup artist, said that with her flat brush, "I'm going to be able to draw the crease I want. This technique is really great for my girls that have a more heavy, hooded eyelid shape."
There's so many ways to try out a cut crease. Now, it's your time to try.