The Best Colors To Wear If You Have A Spring Color Palette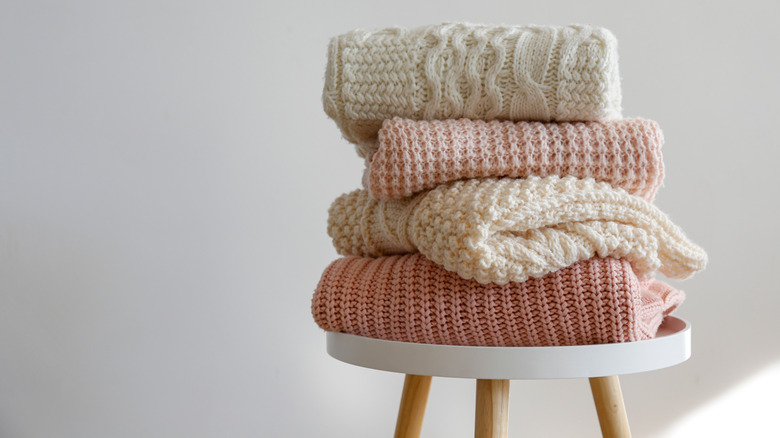 Shutterstock
Impossibly warm, spring color palettes are defined by golden undertones reminiscent of the most vibrant time of the year. As per 30 Day Sweater, you have a spring complexion if you have a warm skin tone, hair with sunny or fiery undertones, and a lower-level of contrast between hair, skin and eyes. Springs are known to tan easily, and may have a peachy tone. If you identify with a spring palette, your eyes are warm, either a caramel-hazel, sparkly brown, or light-reflecting blue-green. Celebs with spring tones include Adriana Lima, Beyoncé, Hayden Panettiere, and Amy Adams. Sound familiar? Here are all the colors that best suit your spring-fresh palette.
According to Kettlewell Colours, there are three kinds of spring palettes: true, light, and bright spring. While all of them feature this season's go-to warmth, each palette has a specific color combination that best flatters it. First off, true springs are known as "standard" springs, and are the warmest of the palette. You are a true spring if your skin, hair, and eyes are sunny and bright, with yellow undertones. As per The Concept Wardrobe, this category is highly saturated, too, with striking honey tones throughout. The hair is usually golden blond, strawberry, copper, or golden brown, while the eyes are topaz, hazel, or warm turquoise. True springs' skin is all warm, and looks best in gold. With celeb company like Tyra Banks and Jessica Chastain, true springs look best in warm green, bright yellow, peach, coral, and light brown (via Kettlewell Colours).
The most flattering colors for spring palettes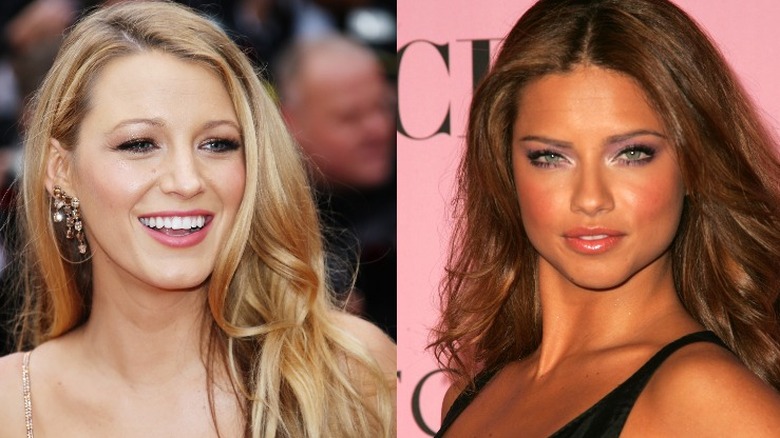 Shutterstock
Light springs are less bright and saturated than true springs, bringing clarity to the palette. While light springs are still warm, their features are less intense with similar coloring (via The Concept Wardrobe). Famous light springs include glamazons like Nicole Kidman, Scalrett Johansson, and Amanda Seyfried. As per Kettlewell Colours, you have a light spring complexion if you have a light-clear eye color, including pale blue, green, or hazel, and your hair is lighter and ashier than other springs. While still warm, this palette features naturally light golden blond, strawberry blond, or honey-brown hair, and neutral skin that looks great in both gold and silver. If you're a light spring, you should stick to pastel spring colors like pale peach, light dove gray, mint green, and aqua.
Lastly, bright springs have the highest contrast out of all springs, and have a saturated, bold coloring like winters (via Kettlewell Colours). Bright springs have striking eyes, either in super vibrant blue, green, or piercing topaz. This palette usually has darker hair than most springs, ranging from medium golden blond to deep auburn and brown-black, and features neutral skin perfect for both gold and silver. Overall, the hair, skin, and eyes are sharply contrasted against each other, and this palette's warmth is the only thing setting it apart from winters (via The Concept Wardrobe). Celeb bright springs include Emma Stone and Rachel Weisz, with a complexion that looks best in bright blue, true red, dove gray, and acid yellow.