What You Should Know Before Getting Crochet Braids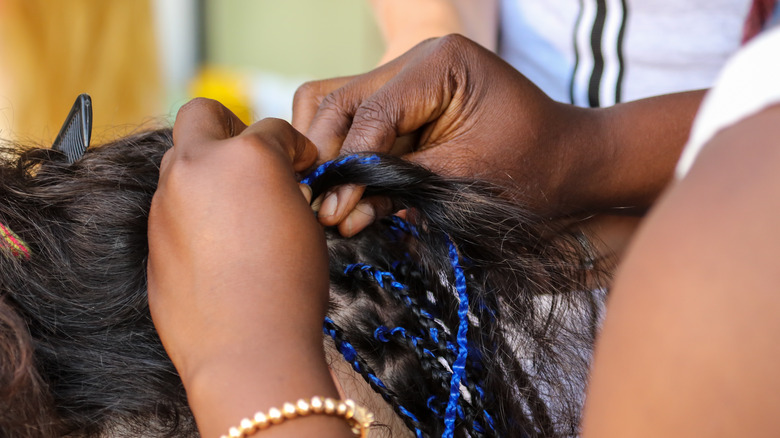 Shutterstock
There are so many different protective styles to try this summer. From box braids to faux locs, the list is endless. And one new style that's calling your name is crochet braids.
But first, what are crochet braids? While you may think crochet braids are another word for box braids or cornrows, you're wrong. Crochet braids are a versatile style in which you use a crochet needle to add extensions to your cornrows (via Ipsy). Sounds confusing, but it's simple! Your hair is braided back and you use a needle — similar to a sew-in — and add hair extensions, the outlet added.
You can add any type of hair extensions to your braids, per Unruly. Jumbo curls, wavy hair, faux locs, medium braids — the list is endless, the outlet added.
And what's so great about this style is that you can do it yourself! You don't have to pull out hundreds of dollars and pay a stylist. And this style doesn't require any heat or serious maintenance, so you never had to visit a salon (via Ipsy). Plus, the steps for this style are simple.
How to install crochet braids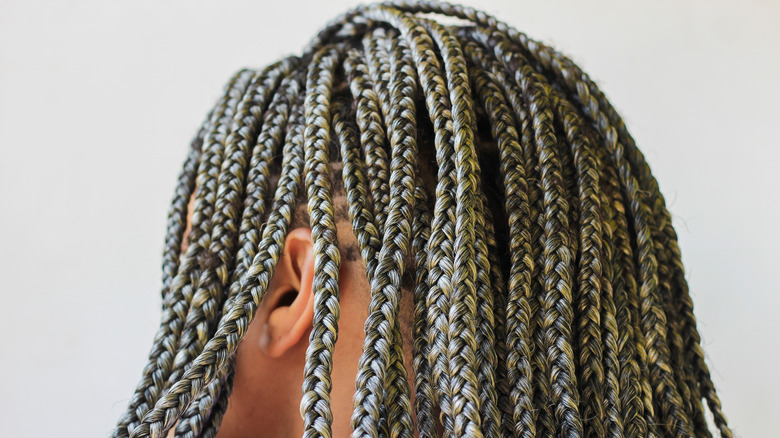 Shutterstock
Just like a sew-in, the first step toward installing this style is braiding back your hair, per Ipsy. Once it's braided, remember to oil your scalp to maintain hydration. While crocheted braids are a protective style, you still have to take care of your hair (via Curlkalon).
The next step is the crochet hook! Now, this can be sort of tricky if you've never used one before, but after a few tries, you should get the hang of it! Simply take the crochet hook and hook it underneath the cornrow (via Ipsy). Next, grab the hair extension and hook one half of it so it's secured, the outlet added. Once secured, take the other half and pull it through the loop, so it forms a knot, Ipsy revealed. Repeat the process until your hair is completed!
If you're not okay with installing crochet braids yourself, you can always head to the hair salon too. The benefits of this style are endless — it protects your hair from sun exposure and heat damage, is inexpensive, and long-lasting (via Unruly). Name a better style than this.