Here's What Adrianne Curry From America's Next Top Model Is Doing Now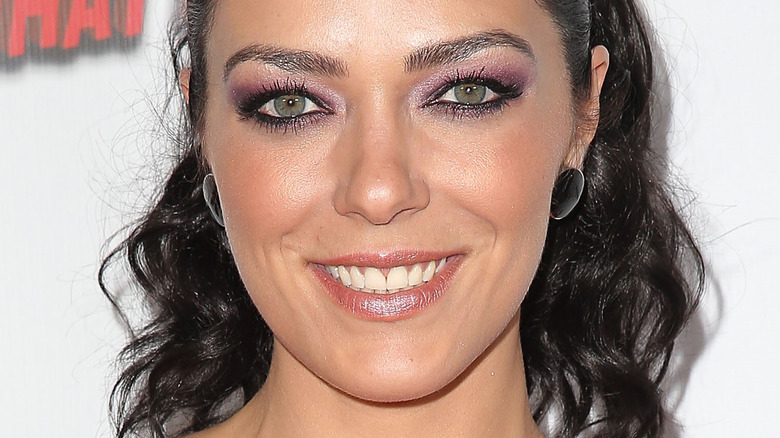 Imeh Akpanudosen/Getty Images
Fashion model. Television personality. Winner of "America's Next Top Model." Adrianne Curry has had many career highlights, but the former model from Montana seems to have eschewed her celebrity status for a simpler life lately. If you've been wondering about previous "ANTM" contestants, here's what Adrianne Curry from "America's Next Top Model" is doing now.
Hailing from Joliet, Illinois, Curry was the first contestant to win the title of America's Next Top Model in 2003 (via America's Next Top Model Fandom). Although Curry won the first season of the hit show that helped bring models into superstardom status, she only won one challenge, in "The Girls Get Really Naked" episode (via IMDb). Still, Curry beat out the other top two contestants, Elyse Sewell and Shannon Stewart, to win the cycle.
Since winning "ANTM," Curry modeled for many magazines, such as Spanish Marie Claire, Maxim, among others (via America's Next Top Model Fandom). She appeared not once, but twice on the cover of Playboy, too. She made several television appearances, first being the co-host of the television game show "Ballbreakers," as well as guest appearances on "Celebrity Paranormal Project" (via IMDb).
Here's what else Adrianne Curry has been up to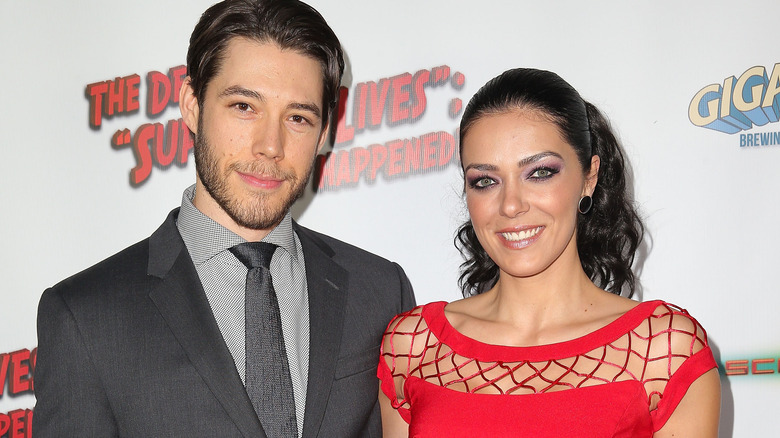 Imeh Akpanudosen/Getty Images
But it wasn't until she appeared on VH1's "The Surreal Life" that Adrienne Curry met her first husband (and fellow contestant) Christopher Knight. Best known as Peter Brady from "The Brady Bunch," it was instant chemistry for the couple, who later married in 2006. According to PR.com, the couple was given their own reality show on VH1, "My Fair Brady," which ran for three seasons from 2005-8 (via IMDb).
After her marriage to Knight ended in 2013, Curry took a step back from the spotlight. And a few years later, she would find love again, marrying Matthew Rhode, a voice-over artist, in 2018, in a "Games of Thrones"-inspired wedding (via People). So what has Curry been up to lately since? Well, according to the top model herself, she's been happily living life in Montana and selling Avon, a career path she discovered by accident while she was at home recovering from surgery. As she explained on her official website, Curry realized through her tutorials that she was much happier "helping people find frugal fashion and makeup that looks amazing," than she was when she was part of the entertainment industry.
Also according to her site, Curry is focused on growing her burgeoning beauty business and living a "less stressful" life in Montana. She lives off the land and enjoys the simpler things in life. Sounds like a picture-perfect life to us.