The Surprising Way Meghan Markle's Dad Learned Of Archie's Birth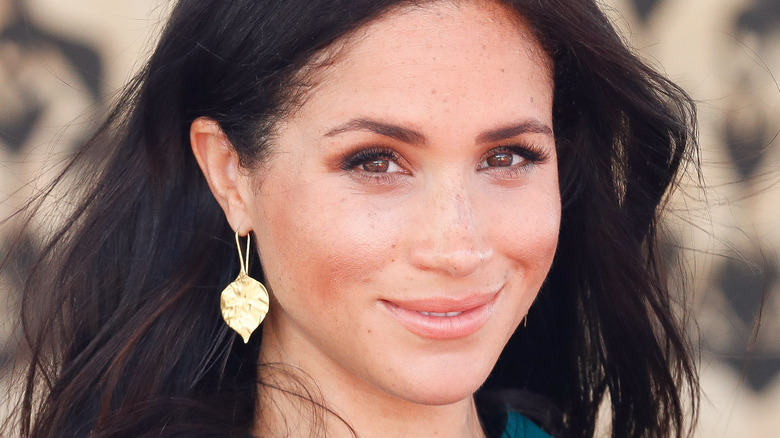 Chris Jackson/Getty Images
Meghan Markle became a household name when she married Prince Harry in 2018. The nuptials brought about plenty of excitement in the U.K. and for fans who follow and admire the royal family around the globe. However, Meghan's strained relationship with her father, Thomas Markle, cast a shadow on the royal wedding and created a media firestorm in the weeks leading up to the ceremony (via Insider). The tabloids first began reporting on Thomas in 2017 when it was rumored that he had become a recluse. Paparazzi eventually tracked down the Markle patriarch in Mexico. When photographers asked if he would attend the royal wedding to walk his daughter down the aisle, he replied, "Yes. I'd love it."
In May 2018, it was revealed that Thomas had accepted money from the paparazzi in order to stage photos. TMZ later reported that Thomas would no longer be attending Harry and Meghan's big day. Although it was revealed that Thomas had suffered a heart attack prior to the wedding, the outlet claimed that he was not there due to the fallout from the allegedly staged photos. 
Later that month, Meghan officially announced that her father would not be in attendance at her wedding. "I have always cared for my father and hope he can be given the space he needs to focus on his health," she wrote. Meghan went on to break tradition and walk down the aisle solo before meeting Prince Charles midway.
Thomas Markle learned about Archie's birth via text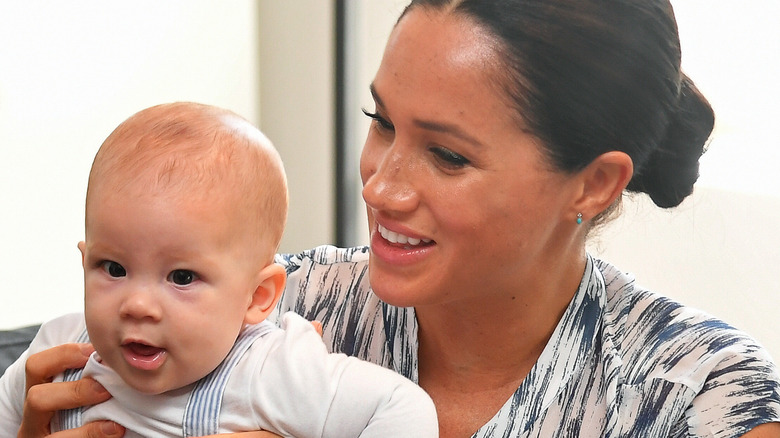 Pool/Getty Images
In the months following Prince Harry and Meghan Markle's wedding, Thomas Markle spoke to the media multiple times (via Insider). At one point, he expressed regret for how things transpired between him and his daughter. Thomas also shared a special message for Meghan, saying, "If I had one message for her it would be that I'm sorry for anything that went wrong. I'd like to put our differences behind us and get together," per The Sun.
In May 2019, Meghan and Harry welcomed their first child together, a son named Archie. Despite her strained relationship with Thomas, Meghan still wanted to let her father know about the birth of his grandson before the media began reporting on the news of the newest royal baby. However, instead of reaching out to Thomas herself, Meghan asked her mother Doria Ragland to text Thomas and tell him about Archie's arrival into the world. However, she allegedly asked her mother not to tell her if Thomas ever replied to the message, per Geo News.
"Doria messaged Thomas with the news, which Meghan had asked her to. The new mother did not want him to find out after the rest of the world. But she didn't want to know whether her father replied to her mother's text," authors Omid Scobie and Carolyn Durand wrote in their Meghan and Harry autobiography, "Finding Freedom." In March 2021, Meghan publicly commented on the drama with her father, calling his behavior a "betrayal."