Jhene Aiko Net Worth: How Much Is The Famous Singer Worth?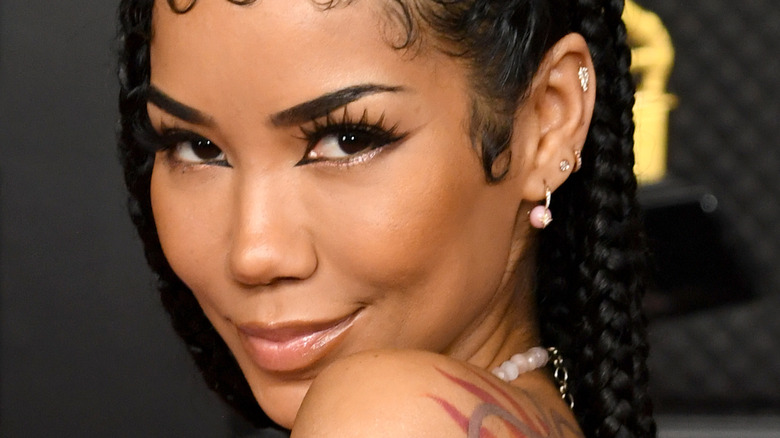 Kevin Mazur/Getty Images
Singer and songwriter Jhené Aiko is having a moment right now, but the "Lightning & Thunder" singer actually got her start back in the day as B2K member Lil' Fizz's cousin (via Capital Xtra). The singer appeared in several of the group's music videos, though she was not actually related to Lil' Fizz at all. Sony and Epic Records thought it would be great for marketing if they promoted Aiko alongside B2K, but the singer has since proven that she can make it all on her own. 
In fact, Aiko was nominated for three Grammys this year for Album of the Year, Best R&B Performance, and Best Progressive R&B album (via The Grammys). She is also up for four awards at the Billboard Music Awards airing on NBC May 23 (via Billboard). Her 2020 album, "Chilombo," also debuted at the No. 1 spot on the Billboard top R&B Albums charts, according to U Music. It was the biggest debut for a female R&B artist since Beyoncé released "Lemonade" back in 2016, according to Revolt. With the success of "Chilombo," along with Aiko's long career starting with B2K, it's no wonder she has reached a certain net worth milestone. 
Jhené Aiko won't compromise when it comes to her music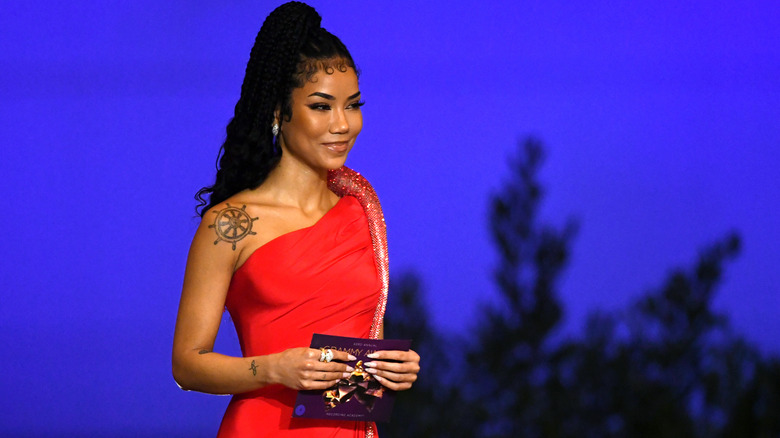 Kevin Winter/Getty Images
According to Celebrity Net Worth, Jhené Aiko has a $1 million net worth, which officially makes her a millionaire. That might not seem like a lot compared to artists like Beyoncé, who has a $500 million net worth (via Celebrity Net Worth), but Aiko told The Hollywood Reporter that "money is not the motivation" for her. The songwriter even said that she's "been asked to write for people" before, and it would have been "a really good paycheck probably." However, it was too "much of a compromise" for Aiko to say yes. 
Aiko has always been great at knowing what to prioritize in her life. She even chose not to release her first album "My Name is Jhené" in 2003 because she wanted to continue her education before jumping into a music career (via Wealthy Genius). And now, Aiko is at the top of her game — and it's only just the beginning. After the success of "Chilombo," fans are eagerly awaiting a fourth album from the "Triggered (Freestyle)" singer. One fan on Twitter even said, "I already know this next album is gonna be ethereal." While there is no news of a new album from Aiko, the singer did just release her mixtape "Sailing Soul(s)" to celebrate its 10th anniversary. Now fans can go on a trip down memory lane listening to some of their early faves as they wait for even more from Aiko to come.