Dr. Fauci Has Good News About Mask Guidelines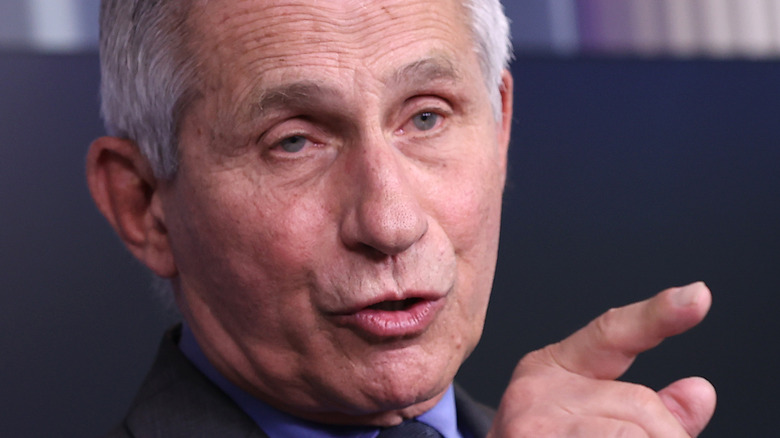 Chip Somodevilla/Getty Images
As the U.S. moves toward a new goal of vaccinating at least 70% of adults by the Fourth of July, pandemic expert Dr. Anthony Fauci says it could be time to start unwinding and relaxing more stringent pandemic precautions. During a weekend conversation with ABC's George Stephanopoulos, Dr. Fauci was asked whether it was time to relax indoor mask mandates. He said "I think you're going to probably be seeing that as we go along and as more people get vaccinated. The CDC will be, you know, almost in real-time, George, updating their recommendations and their guidelines" (via HuffPost). 
"But, yes, we do need to start being more liberal as we get more people vaccinated. As you get more people vaccinated, the number of cases per day will absolutely go down," Dr Fauci said. 
The CDC says more than 152 million Americans have received at least one dose of the vaccine — either of Johnson & Johnson's single dose or of the double-dose Pfizer BioNTech and Moderna (via The New York Times). 
Americans are missing their second COVID-19 vaccinations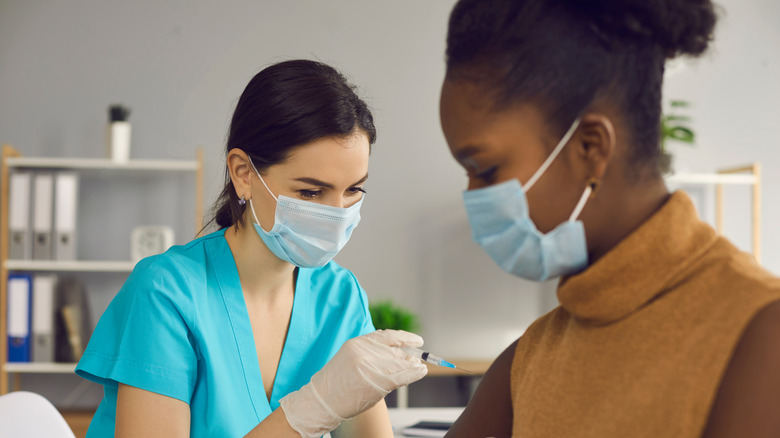 Shutterstock
Vaccines aside, Dr. Fauci remains concerned about the number of COVID-19 cases the U.S. is still seeing on a daily basis. "We're averaging about 43,000 a day," he says. "We've got to get it much, much lower than that. (And) when that gets lower, the risk of any infection indoor or outdoor diminishes dramatically," he says (via HuffPost). 
There is also the added concern of seeing millions of Americans missing their second shot. At the end of April, The New York Times reported that nearly 8% of those who went for a Pfizer or Moderna shot never returned for their second dose, and their reasons varied. Some were worried about the side effects triggered by the second shot, while others felt they were protected enough after one dose. Still others said they had missed the second shot because local vaccination centers had the wrong second dose. Doctors warn that one of a two dose shot only provides partial protection against COVID-19, and could actually leave recipients completely exposed to new variants.