How Jennifer Garner Really Feels About Her Ex Ben Affleck's Dating Habits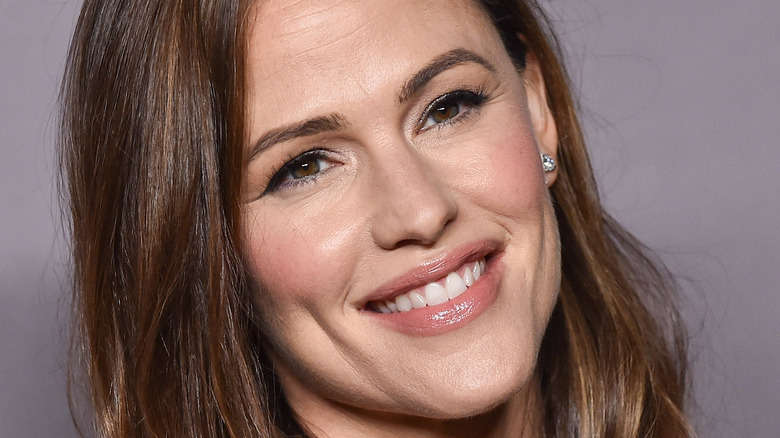 Shutterstock
In case you missed it, former flames Jennifer Lopez and Ben Affleck have been spotted hanging out (yes, really!). And while we're all for a Bennifer reunion, we can't help but wonder what the other Jennifer in Affleck's life, his ex-wife Jennifer Garner, feels about their reunion. Well, unsurprisingly and in total Jen Garner style, the "13 Going On 30" actor seems happy as long as Affleck is happy and remains focused on being a good father to their three kids, Violet, Seraphina, and Samuel.
As a close source recently revealed to Entertainment Tonight, "Jen isn't bothered by Ben hanging out with J.Lo or anyone else. She wants what is best for Ben." The insider went on, "What matters most to her is Ben being a great dad. They've been in a good groove when it comes to co-parenting for a while and their kids' happiness is Jen's main priority." It's safe to says she deserves the mom (and ex-wife) of the year award.
Ben Affleck believes he and Jennifer Garner are the luckiest parents in the world
Larry Busacca/vf14/Getty Images
And it seems Ben Affleck feels the exact same way about Jennifer Garner as we do. Dedicating an entire Instagram post to her this past Mother's Day, the "Good Will Hunting star" shared a selection of family photos of Garner with their kids, and the caption, "So happy to share these kids with you. Luckiest parents in the world. Thanks for all the good you do," adding, "Happy Mother's Day. Love, their Dad."
It's not the first time Affleck has expressed his thanks for Garner. As he told PEOPLE in 2020, "When you have children with somebody you're connected to them forever, and I'm very lucky she is the mother of my children."  The actor continued, "It's important for my kids to know that I respect and care about Jen, and she treats me the same way," adding, "I have a lot of respect and gratitude toward her. And I wish her the very best."