Inside Mick Jagger's Relationship With Ex Jerry Hall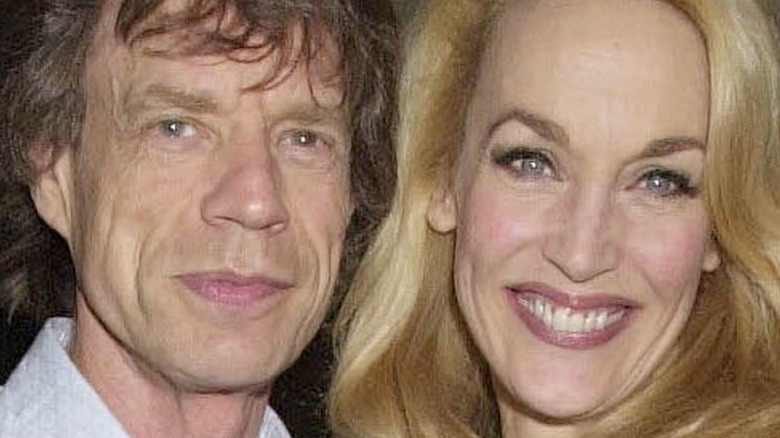 Dave Benett/Getty Images
To say Mick Jagger and Jerry Hall had an up-and-down romance would be a massive understatement. After all, the former couple had a series of break-ups and make-ups over their decades-long relationship, which began in 1976 when they were both committed to other people.
As InStyle revealed, Jagger was married to former wife Bianca when he and Hall, who was engaged to Bryan Ferry, first met. But, as Hall later recalled in her 2010 autobiography, Jagger's attraction to her was no secret to Ferry, who embarked on a friendship with Jagger before his split with Hall. "Bryan was flattered by Mick's attention, but he could also see that Mick was smitten with me," she recalled in "Jerry Hall: My Life in Pictures" (via Harper's Bazaar). The chemistry was there from the beginning; Hall recalled the "electric jolt" she felt when their legs touched, and it wasn't long before they were a couple.
While Hall broke off her relationship with Jagger in 1982 for a new romance with wealthy horse breeder Robert Sangster, she and the musician reconciled one year later, and shortly thereafter, Hall became pregnant with their first child. British gossip columnist Nigel Dempster told People at the time that Hall was "fed up" with Jagger's refusal to get married. "There are times in the last five years when she has made relatively little money on her own because she has been traipsing behind a rock star, and she is worried about the future," Dempster explained.
Mick Jagger was accused of cheating on numerous occasions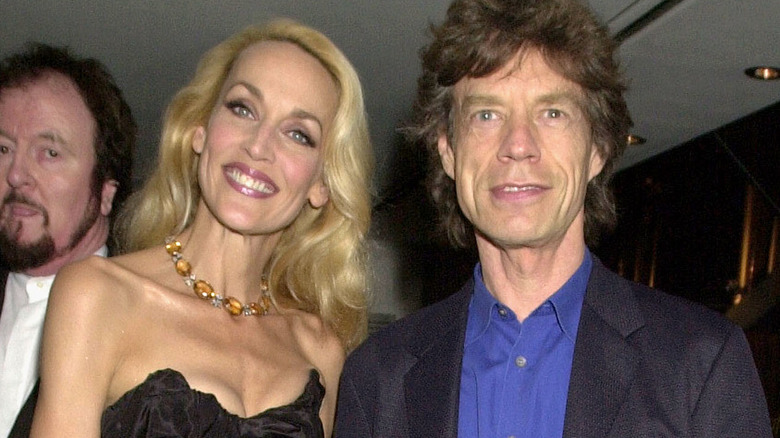 Dave Benett/Getty Images
While Mick Jagger and Jerry Hall eventually wed in a ceremony held in Bali in 1990, they split again two years later after Jagger reportedly cheated on Hall with Carla Bruni, the future First Lady of France, just one day after she gave birth to their third child (via InStyle).
Although Bruni denied sleeping with Jagger, Hall accused the two of them of "seeing" one another in Thailand while sharing news of their separation in 1992. "I can confirm that we're separated, and I suppose we will get a divorce. I'm in too much pain for this to go on any longer," she said at the time (via People).
Still, their split didn't stick until 1999, when it was revealed that Jagger had gotten another woman, Luciana Morad, pregnant. At that point, Hall, thinking her marriage to Jagger was official, filed for divorce only to learn that their ceremony wasn't legally binding. The couple were instead granted an annulment (via The Guardian).