The Truth About RuPaul's Husband, Georges LeBar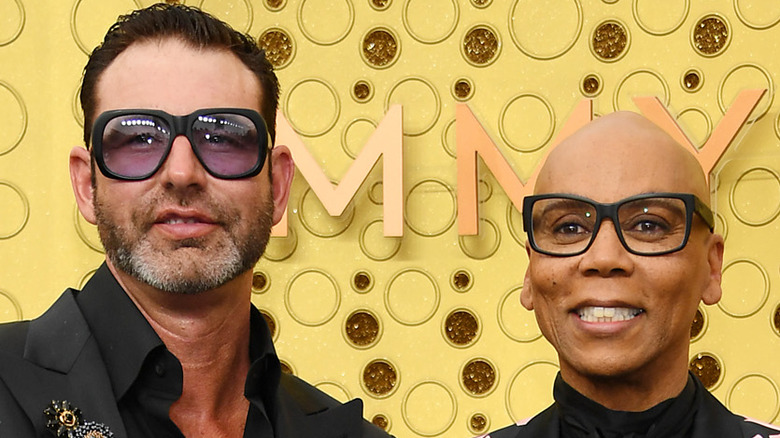 Kevin Mazur/Getty Images
Supermodel of the world RuPaul Charles is an LGBTQ+ icon, TV host, and drag legend whose reality competition show, "RuPaul's Drag Race," enamored him to a whole new generation of fans while propelling the multi-talented entertainer to another level of fame. RuPaul is famously an open book, willing to go deep with contestants appearing on his hit show and frequently tackling tough conversations even when it means acknowledging where he's fallen short (via EW). 
Although the beloved drag queen is an advocate for his community, when it comes to RuPaul's personal life, he keeps it curiously under wraps. Little is known or shared about his long-time relationship with husband Georges LeBar, even though, as Pink News reported in 2017, the couple had been together for more than two decades when they finally tied the knot. LeBar stays firmly out of the limelight, but listening to RuPaul gush about him, it's obvious why they fell in love. 
RuPaul and Georges LeBar fell in love on the dancefloor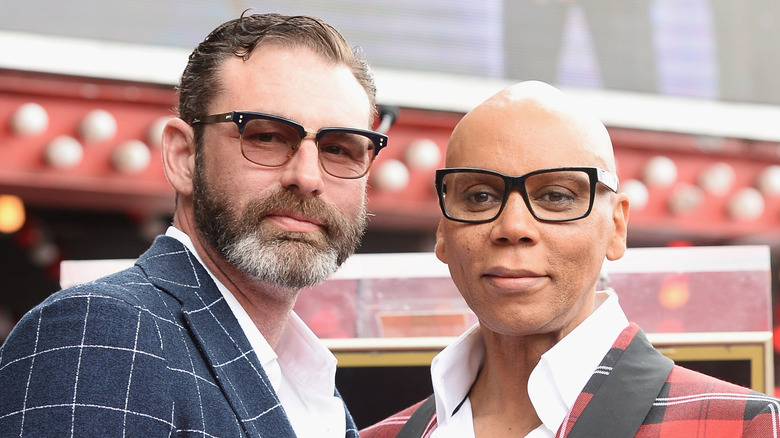 Amanda Edwards/Getty Images
As Pink News notes, rancher Georges LeBar was only caught by the paparazzi after he and RuPaul had been together for 23 years. During a 2017 appearance on "Hollywood Today," RuPaul confirmed the two are married, having made it official on their 23rd anniversary. He explained, "I met him on the dancefloor at Limelight in 1994 on his birthday, so we got married on his birthday, the anniversary of when we met." Reminiscing about his long-time relationship with LeBar, the drag icon described him as a "great guy" who has no interest in celebrity. "Most of the time he's on the ranch in Wyoming. He has a 6,000-acre ranch, but when we have a chance to do anything, we want to go somewhere fabulous like Maui or New York," he said.
According to HuffPost, the "Drag Race" host instantly fell for the 6-foot-7 LeBar when he spotted him across the room (RuPaul himself is 6-foot-4). Speaking to The Guardian the following year, RuPaul acknowledged his lifestyle doesn't allow time for children but, "If [Georges] wanted to do it tomorrow, I would do it." According to Married Biography, LeBar is an Australian native who's nearly 13 years his hubby's junior. LeBar's website notes that, prior to becoming a rancher, he worked extensively throughout the fashion and design industry. Evidently, theirs is a match equally made on the dancefloor, the catwalk, and the ranch.