The Real Reason Adele Was Estranged From Her Father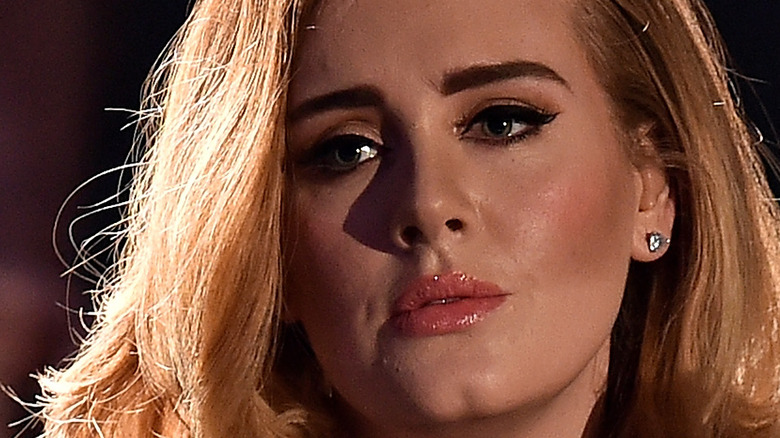 Sascha Steinbach/Getty Images
Adele's biological father, Mark Evans, died on May 11 from bowel cancer at just 57 years old, per The Sun. According to Good To, Evans had the disease for eight years, having announced his diagnosis in 2013. He and Adele were estranged for many years.
Though The Sun reports that a few sources have said Adele is upset by the news, the world-renowned singer has not made any public statements or written anything on social media. One source allegedly claims, "Mark's family are of course very upset by his passing. He always hoped things would work out with Adele, but it remained acrimonious to the end."
Indeed, Adele made public her complicated feelings about her father. In her 2017 Grammy acceptance speech, she told her manager Jonathan Dickens, "I love you like I would love my dad," and also said, "I don't love my dad" (via Variety). So, what caused the relationship between Adele and her father to become so estranged?
Adele's father left her when she was three years old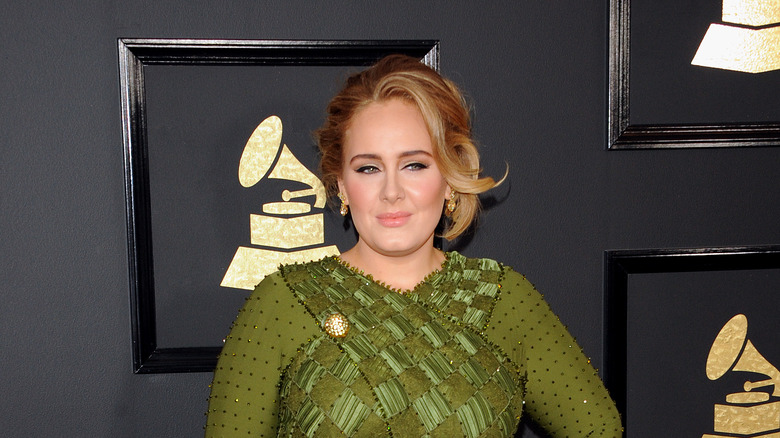 Shutterstock
When Adele was just three years old, her father, Mark Evans, walked out on her and her mother, Penny, via Good To. Evans explained in an interview with The Sun that he was an alcoholic at the time and got worse after the death of his father, John in 1999. "I was in the darkest place you can imagine," Evans said. "And all the time I thought, 'How can I do this to Adele?' I knew she'd be missing her grandad just as much as I was because they had such a close bond ... Yet all I could do was drink." Evans continued, "I was not there for my daughter when I should have been."
Unfortunately, giving an exclusive interview to The Sun may have been the worst thing Evans did. "I was actually ready to start trying to have a relationship with him," Adele told Vogue in 2012. "He will never hear from me again. Because there is nothing that would upset me more than my dad being bribed by the press." The award-winning singer only got more heated. "It makes me angry! To come back after ten years and be like, 'Maybe her problem with men comes down to me.' ... How dare you comment on my life?" Though Evans told The Sun in 2015 that he had made amends with his daughter, Adele made it clear in her 2017 Grammy speech that this wasn't true.