What We Know About Bella Thorne's Mother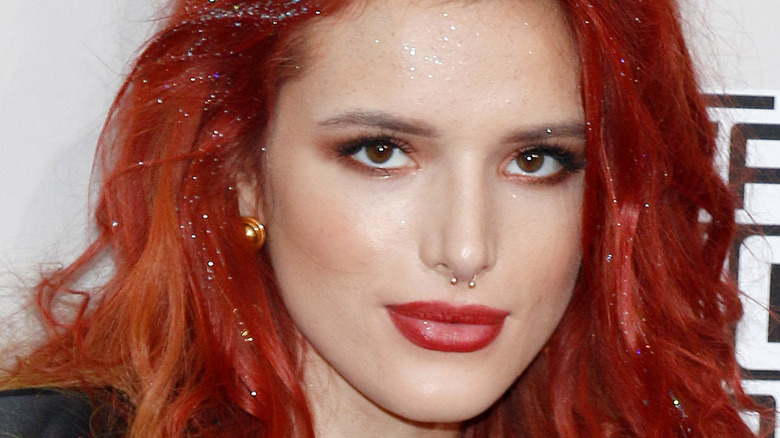 Shutterstock
Bella Thorne can't stop turning heads. The actress went from Disney star to OnlyFans sensation accused of being the reason for the site's controversial change in payment policies, per The Guardian. 
In March 2021, the "Shake It Up" actress got engaged to her boyfriend of two years, Benjamin Masco. The couple threw an engagement party in Los Angeles and also celebrated the engagement of Thorne's mother, Tamara Sue Beckett, who lost her first husband Delancey Thorne to a car accident in 2007, (via People). Thorne took to Instagram to share photos of the party. In the caption, she wrote, "Can't believe I'm gonna marry the love of my life @b3nm CONGRATS to my mom and ross and their engagement double weddings!!" 
Beckett, who is a mother of four, and Thorne celebrated Mother's Day with a beach day in the star's home state, Florida, alongside friends and family, (via Daily Mail). While they seemed really happy spending time together, Thorne's relationship with her mom has been complicated at times, as she revealed on "Strahan and Sara." Thorne said that she wished her mother had provided her more guidance and rules growing up, (via ABC News). "I wanted acceptance,"  Thorne confessed to host Keke Palmer. "I wanted appreciation and love for who I was, the way I looked, to everything about myself that I didn't ever feel like I got."
Bella Thorne wishes her mom had been more present in her childhood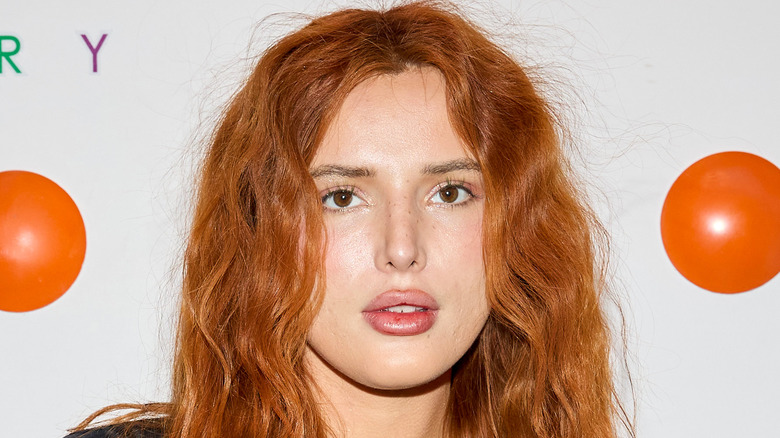 Rodrigo Varela/Getty Images
Besides being an actress and singer, Bella Thorne became a best-selling author in 2019 after she published an unedited collection of personal poems called "The Life of a Wannabe Mogul: Mental Disarray." 
In the book, Thorne opens up about her troubled childhood and her relationship with her mother, Tamara Sue Beckett. "I wish u saw me. / Saw us. Dani remy kaili / I wish u saw all we ever / really needed was you," reads the letter Thorne wrote for Beckett in her book. "Now I'll never know what a mother is suppose to be or act or / how they are suppose to show love. I just / want you to know these / things."
A year earlier, Thorne talked about her childhood sexual abuse experience on social media. Beckett was shocked because she claimed to not know this had happened to her kid, via Daily Mail. "It's a private family matter and I only just found out now," Tamara told the outlet at the time. "I'm just talking to a therapist about it. I'm processing it – it's not something I knew about before."