Why Bella Thorne Doesn't Think Disney Stars Get Enough Credit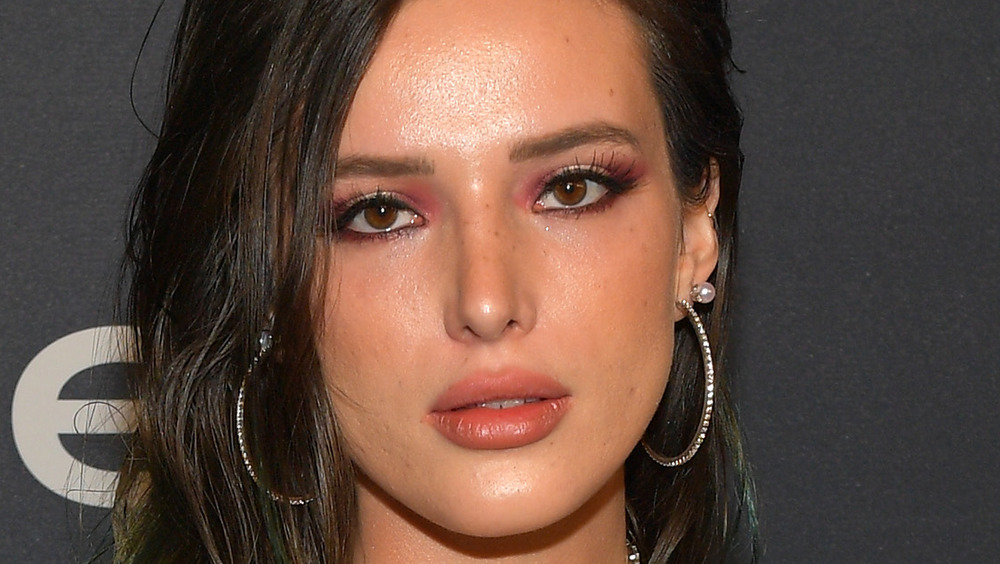 Matt Winkelmeyer/Getty Images
If there is one Disney alum who has challenged the perception of the channel's squeaky clean image, it's Bella Thorne. Thorne has been open about her pansexuality (and general open-minded nature regarding sexuality), mental illness, and now, her struggles to break free from the constraints of Disney stardom. In recent interviews with publications like The Hollywood Reporter and Fox News, Thorne has revealed that she doesn't think Disney stars are given the credit they deserve. If anyone should be an authority on this subject, it would be Thorne, given that she spent three years playing CeCe Jones on Disney Channel's Shake It Up alongside Zendaya (per Entertainment Online).
"There are definitely a lot of pressures in the Disney eye to be so perfect, and I think that's where Disney in a sense goes wrong because they make their kids seem perfect," Thorne told Fox News earlier this month. "That image is very difficult. It's also never been me. Little kids growing up don't need to see perfect people. Kids need to see real. They need to see diversity; they need to see intriguing."
Thorne has embodied this sentiment recently through the steamy music video for her latest musical project, "Shake It," in which she is seen being intimate with porn star Abella Danger ( via Daily Mail). The actress has also never been shy about showing off her body or "real" life on social media.
Other stars have also struggled to shed the Disney image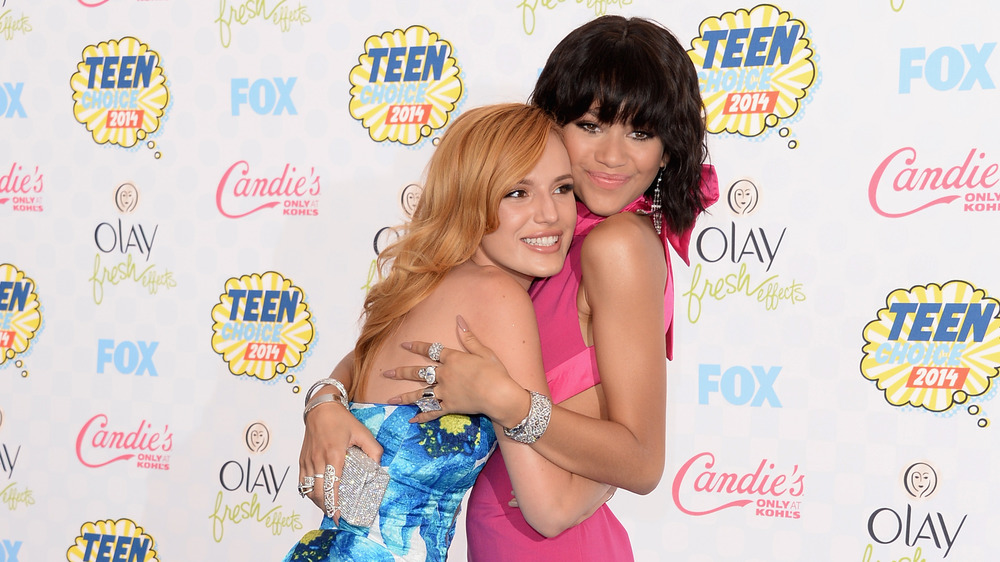 Jason Merritt/term/Getty Images
In an interview with The Hollywood Reporter, Thorne also defended fellow Disney star Dove Cameron, who has received criticism for expressing herself outside of her Disney roles on Liv and Maddie and Descendants (via People). "Like, come on, Dove Cameron is one of the hardest workers I know, and she's an amazing actress," Thorne said. "And people still wanna say, 'She's Disney.'"
Thorne also spoke of the distress that Britney Spears, a former member of The Mickey Mouse Club, faced after she shed her squeaky clean image, the likes of which were made apparent on the Hulu documentary Framing Britney Spears. "It made me so sad, just all the wrongs that society did to her," Thorne told The Hollywood Reporter. "It's disgusting what she went through, what she is still going through, the whole nine yards. It is literally terrible."
The Jonas Brothers are also entirely too familiar with the difficulty of shedding the pure Disney image. "I think generally what became challenging for us when we decided to grow, was that we had become known in a certain way for certain things and affiliations with Disney," Nick Jonas told Wonderland Magazine in 2019. "I think just generally, Disney exposure made it tough for people to accept us as a real band at times."
In the case of breaking the Disney image, we would be remiss without acknowledging the fact that Miley Cyrus was perhaps the first to do so — while swinging around on a wrecking ball, no less.