Inside Bella Thorne's Relationship With Zendaya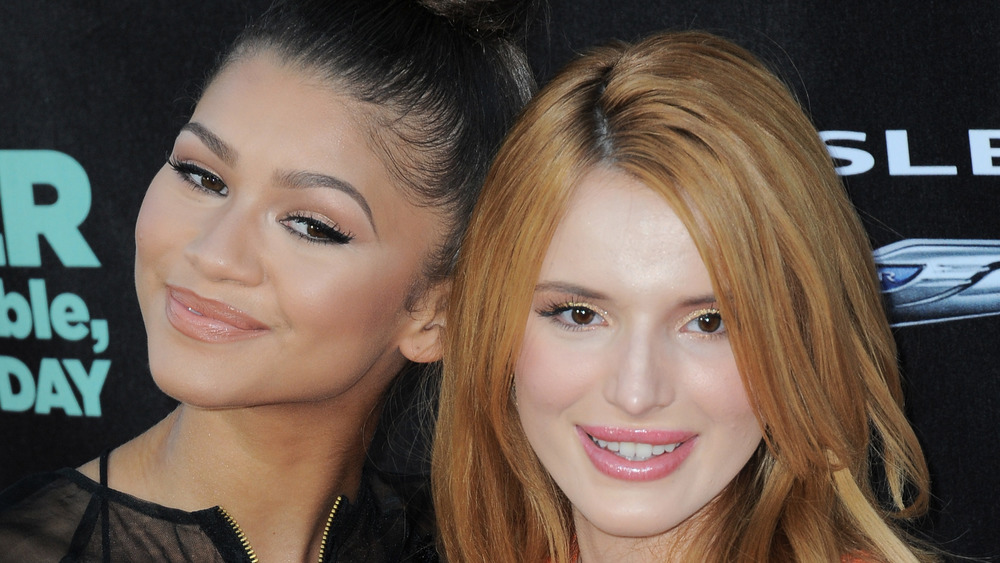 Albert L. Ortega/Getty Images
For nearly a decade, former Shake It Up co-stars Bella Thorne and Zendaya have been pitted against each other on numerous occasions. In an interview with Us Weekly on Feb. 17, 2021, Thorne spoke about how the best friends were constantly compared to each other, and how their friendship has managed to become stronger in the time since.
The actresses became real-life friends (or frenemies initially) when they starred as best friends in the Disney Channel series Shake It Up. According to Thorne, the two first found themselves at odds with one another while starring on the show. "[It was hard] not having someone pitted against you [before] and then all of a sudden, now everyone is pitting you against each other," Thorne told Us Weekly. "That fed into our heads. It made us not [be] friends in that first season."
Thorne has said that comparisons regarding their talent were often forced while filming the show. "We wanted to love each other, but yet we were constantly being put against each other," Thorne told J-14 in 2017. "It was, 'Who's better at this?' and 'Who's better at that?'"
Despite being pitted against each other many other times throughout their Disney days, the pair has maintained a strong bond ever since a 2011 heart-to-heart.
Zendaya and Thorne have been best friends for a decade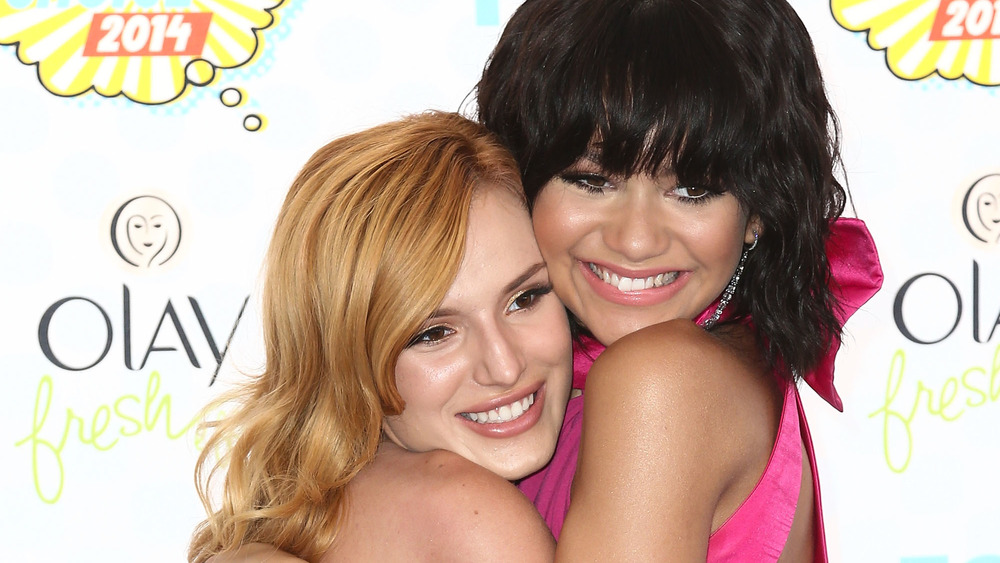 Imeh Akpanudosen/Getty Images
Fortunately, Zendaya and Bella Thorne — who were in their early teens during the filming of the show, which took place between 2010 and 2013 — eventually made amends and forged an inseparable bond after having a heart-to-heart. "Second season, we kind of just had this tell-all talk where we started crying and really just put everything out there on the table, and that's when we became best friends," Thorne told J-14 back in 2011.
In the years since the show wrapped, the pair has made several public declarations of their love for one another. For Zendaya's part, at least, she said that while the friends often post about each other publicly, they also make it a habit to spend quiet time together. "We'll post things to each other on social media, but we know everybody's looking at that. So, if she wants to talk, she'll call me or text me," Zendaya told Seventeen in 2017.
Back in 2019, Zendaya showed she was a true friend by coming to Thorne's defense after Thorne released her own nude photos in protest of blackmail she was receiving from a hacker. While many celebrities criticized the move, Zendaya was quick to stand up for her friend, saying in a text that Thorne was "strong and courageous and beautiful inside and out" (via Elite Daily).
In the sometimes cruel world of Hollywood, a friendship like the one between Zendaya and Thorne seems to be especially beneficial.