Why Wendy Williams And Her New Boyfriend Are Already Parting Ways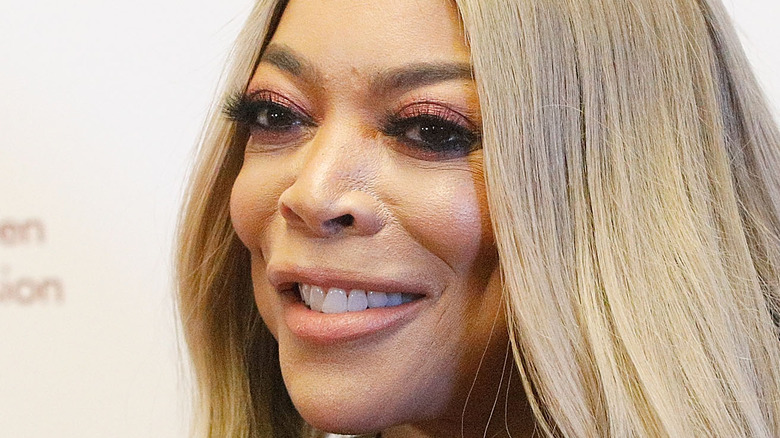 Lars Niki/Getty Images
Wendy Williams is known best for "The Wendy Williams Show," but she got her start in radio. Early in her career, she worked in Philadelphia at WUSL, where she met the man who would become her husband and agent, Kevin Hunter (via Celebrity Net Worth). Professionally, she has also been involved in acting, comedy, writing, and clothing and jewelry lines, and she started a reality TV production company, Wendy Williams Productions, with Hunter.
Williams and Hunter ended up tying the knot in 1997 and welcomed a son, Kevin Jr., in 2000. Over the years, though, there were reports that Hunter was unfaithful, controlling, and abusive, and in 2019, Williams filed for divorce.
Fast forward to February of this year, when Williams came up with an interesting way to find a new boyfriend. The talk show host launched a "Date Wendy" segment on her TV show, which is how she met Mike Esterman, a contractor and a celebrity booker (via Page Six).
Wendy Williams and Mike Esterman tried to make their long-distance relationship work
Though Mike Esterman lives in Maryland and Wendy Williams is in New York, the two tried to make their relationship work after meeting on "The Wendy Williams Show." Williams traveled to visit her beau in April, and the couple hit up plenty of local eateries (via Page Six).
Alas, the budding romance simply wasn't meant to be. The Sun reported on May 10 that the two have drifted apart, largely due to Esterman's work schedule. The contractor told the outlet that "it's a busy time of the year for home improvement" and that he doesn't think he can "give her what she wants."
Things seem to have ended on an amicable note. "She deserves to be with someone who may have more time," Esterman told Page Six. He added, "I can only wish her the best, as we both continue the search at our own paces and remain friends in the process. I have enjoyed our times together and felt great to be able to make her laugh."