Here's What Sean Hannity Just Called Jimmy Kimmel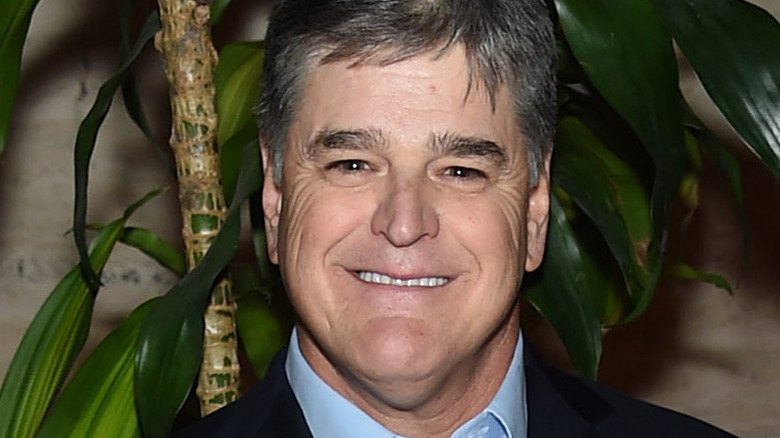 Jamie Mccarthy/Getty Images
It's safe to say that FOX News host Sean Hannity and late night talk show host Jimmy Kimmel aren't friends. The two have been feuding on and off since 2018, when Hannity called out Kimmel over a joke he made about Melania Trump's accent. Hannity responded by calling Kimmel a "sick, twisted, creepy, perverted weirdo" (per Chicago Tribune).
Kimmel went on to apologize, noting that the animosity is "harmful to our country." And even when Hannity tried to reignite the feud in 2019, Kimmel took the high road and never publicly responded. But now the two men seem to be headed back into enemy territory due to Kimmel's recent comments about Caitlyn Jenner.
Jenner, who recently announced she is running for governor of California, sat down for a one-on-one interview with Hannity and complained about the state's homeless problem. "My friends are leaving California," Jenner said (per Politico). "Actually, my hangar, the guy across ... he was packing up his hangar. I said, 'Where are you going?' And he says, 'I'm moving to Sedona, Arizona. I can't take it anymore. I can't walk down the streets and see the homeless.'"
Many people called Jenner out for her comments, including Kimmel, who wondered on his show, "Is it transphobic to call a trans person an ignorant a-hole? Or does calling that trans person an ignorant a-hole, even though she happens to be a trans person, show that we don't discriminate against ignorant a-holes no matter their gender orientation?" (per Yahoo!)
Sean Hannity lashes out at Jimmy Kimmel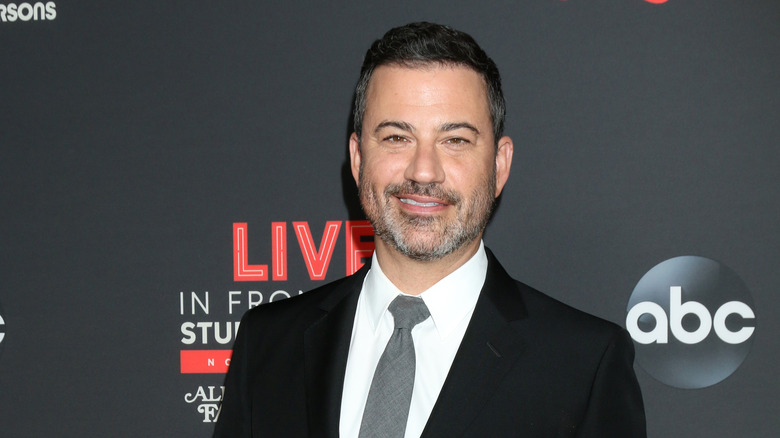 Shutterstock
Sean Hannity has taken issue with Jimmy Kimmel's recent comments about Caitlyn Jenner. "Jimmy, what is with all the anger and all the cheap shots?" Hannity said (per Yahoo!). "Yeah, in case you haven't noticed, homeless people are all over your state. And by the way, don't you have anything better to do? Maybe actually trying to be funny or boost your dismal ratings?"
Hannity wasn't done, bringing up past skits Kimmel did for "The Man Show," which he cohosted in the early 2000s. "Let's remind people, take a trip down memory lane," Hannity said. "You wanna talk about ignorant a**holes? This is you dressed as Karl Malone. And check this out. This is you, an ignorant a**hole, when you had a cucumber in your pants during The Man Show. Maybe your bosses at Disney can talk you out of your bad behavior. You talk about my show, I'll hit you back 50 times harder. Ball's in your court."
While Kimmel has yet to respond, he isn't the only one angered by Jenner's comments. Actress Merrin Dungey tweeted: "Hi @Caitlyn_Jenner. If you don't like the homeless situation, instead of hiding in your PRIVATE PLANE HANGAR, your campaign should be about helping them. They don't like their situation either." And Bradley Whitford tweeted, "Exactly, Caitlyn. Private jet owners are the victims. Because they are subjected to the specter of homelessness through the tinted windows of their limousines. You're a great humanitarian."