Expert Makes This Bold Claim About Jennifer Lopez And Ben Affleck - Exclusive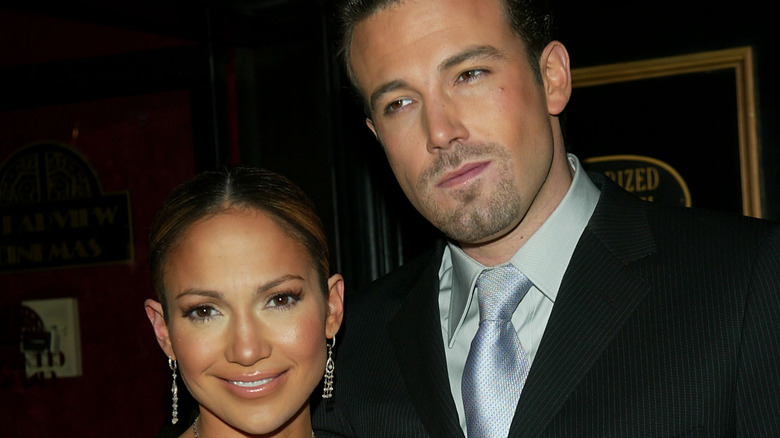 Evan Agostini/Getty Images
Jennifer Lopez and Ben Affleck seem to be rekindling their relationship. The couple first met in 2002 when they co-starred together in the movie "Gigli," per People. The duo hit it off and was engaged the following year. Fans loved the pairing of the actors, and nicknamed them "Bennifer." The couple were a staple in the tabloids and hounded by paparazzi. In January 2004 they announced that they had called it quits. "I think Jen and I made a mistake in that we fell in love, we were excited and maybe too accessible. I don't think either of us anticipated the degree to which it would take on a world of its own," Affleck said of their split in 2008, per Women's Health.
Years later, Lopez echoed Affleck's sentiments, telling Jess Cagle, "We didn't try to have a public relationship. We just happened to be together at the birth of the tabloids ... and it was like, 'Oh my God.' It was just a lot of pressure," Lopez stated. "I think different time different thing, who knows what could've happened, but I will say that there was a genuine love there," she added. Could 2021 be that time? One relationship expert thinks that "Bennifer" may just be ready for a fresh start.
Why now is the perfect time for a Bennifer reunion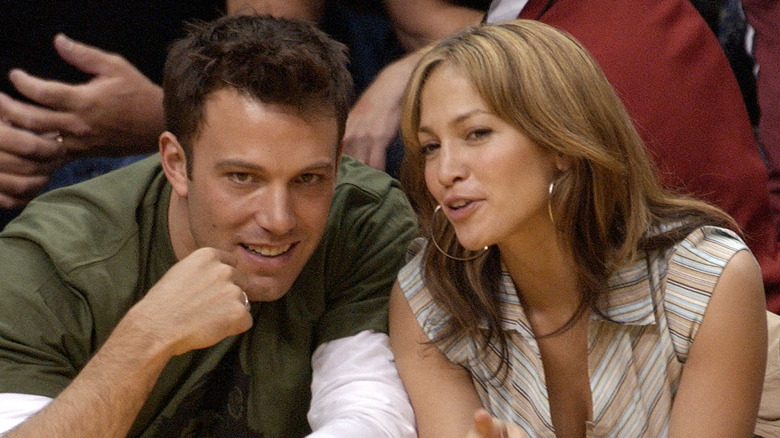 Vince Bucci/Getty Images
Paige Michelle, human design and relationship expert, says that now is the right time for Jennifer Lopez and Ben Affleck to give their relationship a second chance. The couple's previous romance appeared to be a lot to handle thanks to the constant media coverage. Michelle says that the stress was "specifically overwhelming for Ben who is not only emotionally open ... but also was most likely struggling with confidence issues back then." In addition, Affleck's confidence may have also been shaken by Lopez's growing fame. "By design, Jen is willful, charming, and generous with her love. Add talented and beautiful, his career was just starting so he didn't feel ready or worthy back then. This is evidenced in his drinking, his way of coping with emotional overwhelm, and feelings of not good enough," Michelle added.
Michelle also claims that Lopez and Affleck share a very intense bond, which may have been too much for them to handle in years past. "They quite literally energetically complete each other so unless they are super grounded and regulated in their bodies, it can be very overwhelming," she says. In addition, Michelle believes that the couple have both done a lot of growing up, and are ready for another shot at love together. "[Jennifer] is in her final phase of maturation so she is really about to step into her highest level and Ben has finally created a solid foundation within himself and also career wise wherein he doesn't feel overwhelmed by Jen but amplified and/or expansive," Michelle says.
Why Jen and Ben make a great couple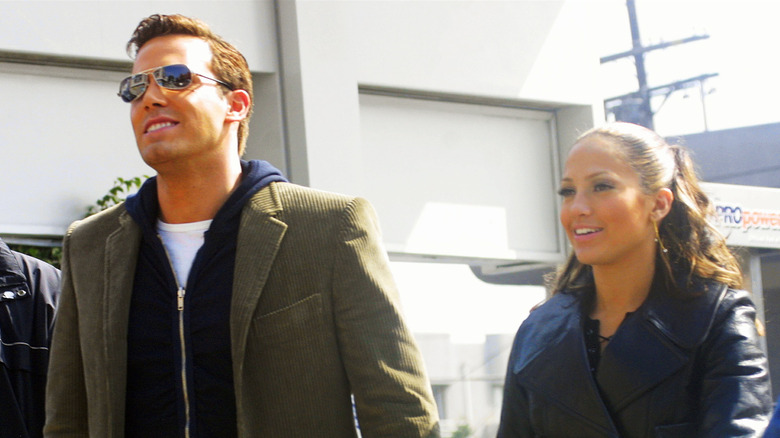 Ben-ari Finegold/Getty Images
Paige Michelle also weighed in on why Jennifer Lopez and Ben Affleck are so well suited for each other. Michelle claims that Affleck can give Lopez the kind of emotional support she needs in her life. "Ben gives her direction and he reflects her love back to her amplified," she says. The expert also admitted that the pair's reunion likely felt very natural to the both parties. "They are both very touch-oriented and it probably feels so stable and comfortable emotionally now after all of these years and relationships," Michelle added.
As for the future of "Bennifer," Michelle believes that they could be in it for the long haul. "I genuinely think this could be it for them. She learned she needs clarity over time and to surrender to life and he has learned how to feel secure and stable within himself. They are energetically very attracted to each other and it's as close to true and genuine love [and] fulfillment as any two people can feel when both individuals have matured," she stated. Currently, Lopez and Affleck seem to be keeping their relationship quiet. Perhaps they're learning from the mistakes of their previous romance.